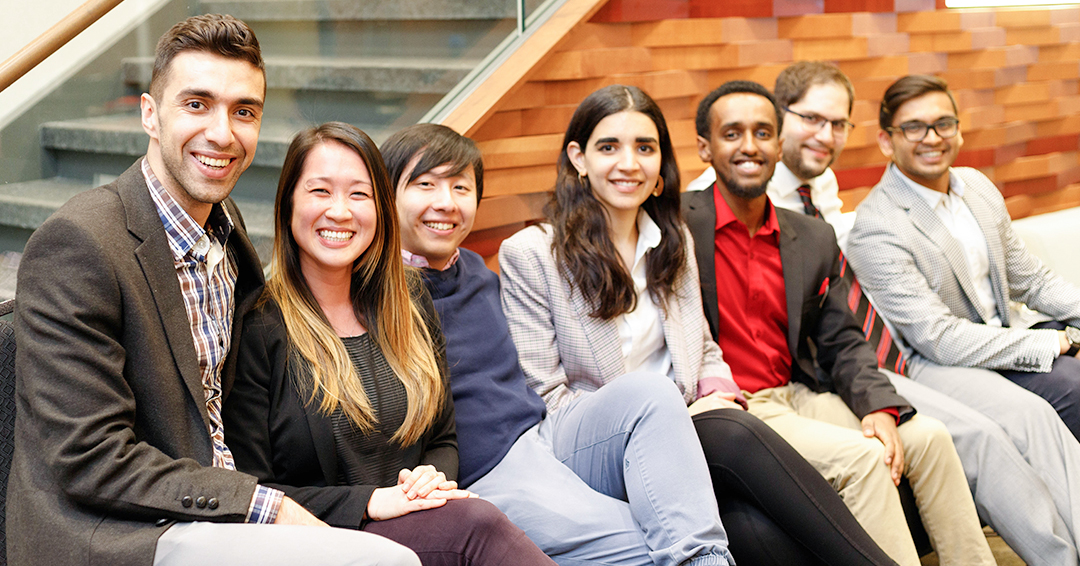 The Department of Biomedical Engineering, in McGill University's School of Biomedical Sciences, recently launched an intensive, one-year, 45-credit professional training program that provides candidates with an accelerated pathway to become industry professionals in the design, development, and commercialization of biomedical engineering technologies. The Master's (MSc(A)) in Translational Biomedical Engineering builds on an existing 15-credit Graduate Certificate program designed for current industry professionals. The program is currently accepting applications; the first cohort began in the Fall 2022 semester.
A main focus of biomedical engineering (BME) is the application of engineering principles and design concepts to medicine for healthcare (e.g., diagnostic or therapeutic) purposes. The field seeks to close the gap between engineering and medicine, combining the design and problem-solving skills of engineering with medical sciences to provide health care treatment.
According to Dublin-based ResearchAndMarkets.com, an online platform that provides market and research data from publishers, consultants, and analysts, the global medical device market will reach US$745 billion by 2030 at a growth rate of 5% annually from 2020 to 2030.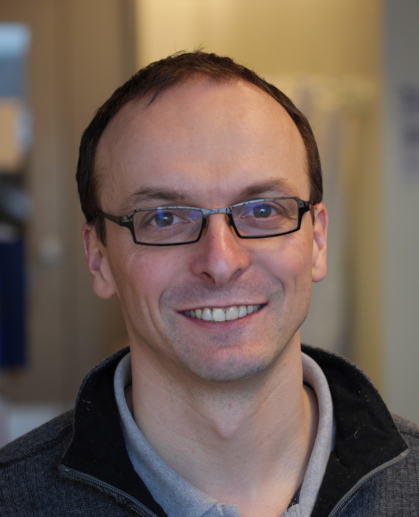 The program is headed by David Juncker, PhD, Chair of the Department of Biomedical Engineering. "The master's program was developed in response to questionnaires we sent to industry leaders to determine their requirements. It was clear from that survey that there existed a strong need for biomedical practitioners with engineering and non-engineering backgrounds," Prof. Juncker tells Health e-News.
Ahmad Haidar, PhD, Associate Professor in the Department of Biomedical Engineering, who, says Prof. Juncker, "has been the main driver behind this program," adds that it was designed to respond to current labour market conditions. "The feedback we got is that 80% of our graduates end up having non-academic jobs, for instance in industry, government agencies and so on. That was an eye opener," says Prof. Haidar. "We started thinking about how we could generate a new program where the training is tailored for a non-academic career. And we came up with the curriculum that we are currently delivering. It allows students to have multidisciplinary training in biomedical engineering and translational skills at the same time."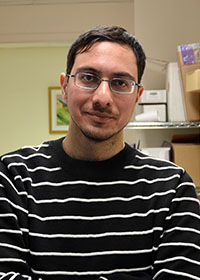 Due to the increased demand for qualified BME practitioners, the faculty structured the program to be time-sensitive, reducing the duration of a typical master's degree . "In designing the curriculum, we felt after talking to people in the industry, the program would be more attractive if you make it short. We discovered that those doing their undergrad in engineering or basic  sciences and who were thinking of going into biomedical engineering, would be interested in this master's program. You do it quickly and it opens you up to a lot of opportunities. These are the people who are needed to bring products to market. There is no reason to keep them in a long, long program," says Prof. Haidar.
Successful completion of the curriculum prepares students to enter the work force with applied skills in the many areas biomedical sciences encompass. "Students have to take advanced courses in biomedical engineering, and additional courses in what we call translational biomedical engineering," explains Prof. Haidar. "For example, regulatory affairs, quality medical system patents, and clinical trials. The focus of the degree is not training in research. There is no research component like the traditional master's where students spend a year and a half conducting research. We replace that with an internship where they go and work with a company."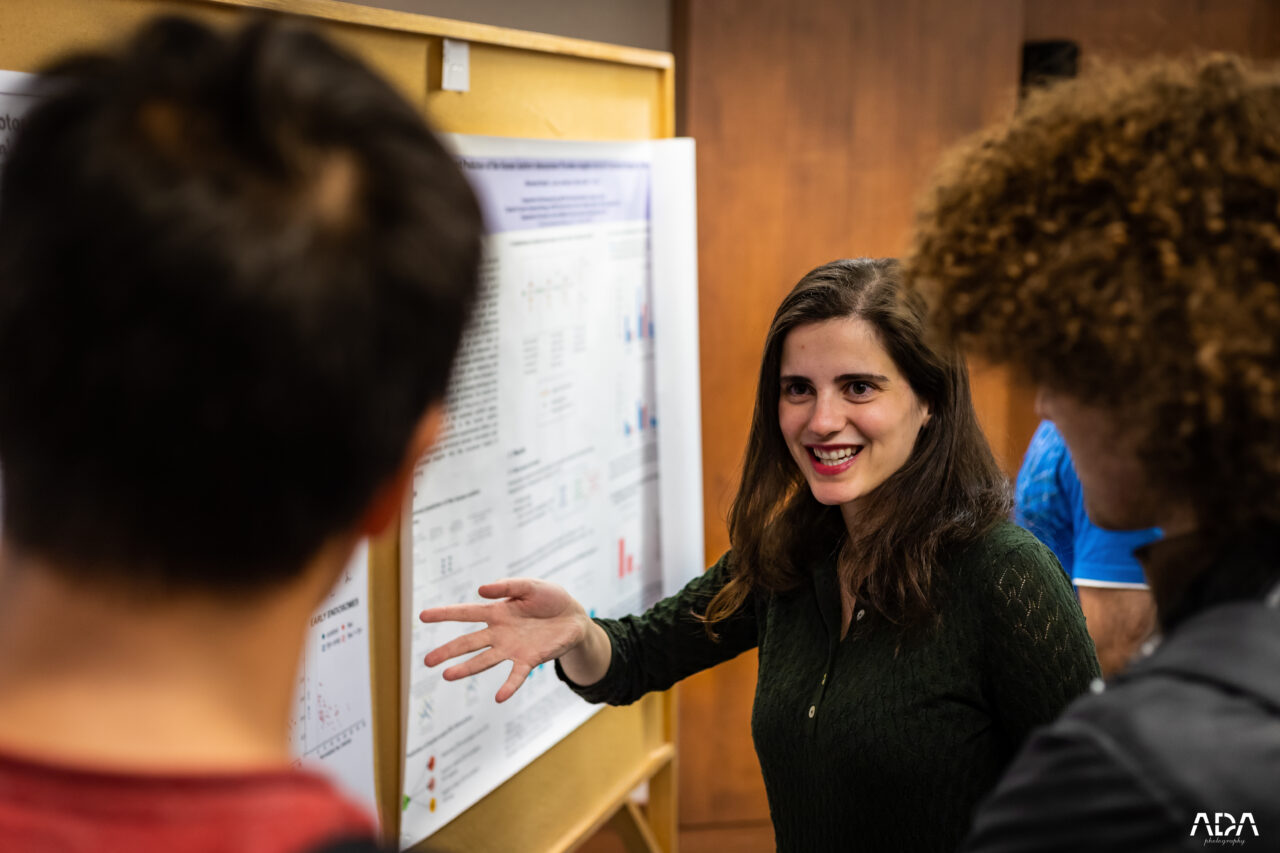 The MScA Translational Biomedical Engineering master's is tailored to anyone who has an interest in biomedical engineering, meaning they don't necessarily need to be engineers. People with backgrounds in immunology, pharmacology, physiology, cell biology, are suitable candidates for the program. "People with backgrounds in mechanical engineering, electrical engineering, and chemical engineering definitely would be appropriate. And obviously people with a biomedical engineering background," Prof. Haidar says.
Prof. Haidar, whose own research focuses on developing artificial pancreas systems for type 1 diabetes, notes that if graduates go to work in the diabetes field and then go to companies building insulin pumps and glucose sensors, most of the technicians there are mechanical engineers who are actually performing biomedical engineering work. "Now you see people coming with biomedical engineering training, which is a bit more specialized than mechanical engineering for medical device development. And there is more demand for this because they don't always need engineers to build the device with mechanical engineering skills. Now, they need engineers to help design a clinical study. They need engineers to help with regulatory strategies and quality management systems expertise," notes Prof. Haidar.
"The main benefit of this program is there is a shortage in biomedical engineers for companies and we are getting people from other disciplines and bringing them into the biomedical engineering field. So, we get people from mechanical engineering again, and physiology, anatomy, pharmacology and so on. So, it does really help with the shortage and the increased demand," explains Prof. Haidar.
The McGill BME master's degree differs from similar programs because the curriculum is unique in academia. "Our core courses are strong courses that focus on translational aspects. Some of the teachers come directly from industry and provide professional teaching. A lot of the invited speakers run clinical studies. And our technical courses are being taught by our academic staff who do research, and they know these topics very well. So, we really try to bring the strongest possible individual to teach each course," notes Prof. Haidar.
For more information about the program, please visit: https://www.mcgill.ca/bme/programs/translational
An information session will take place November 17. Registration.