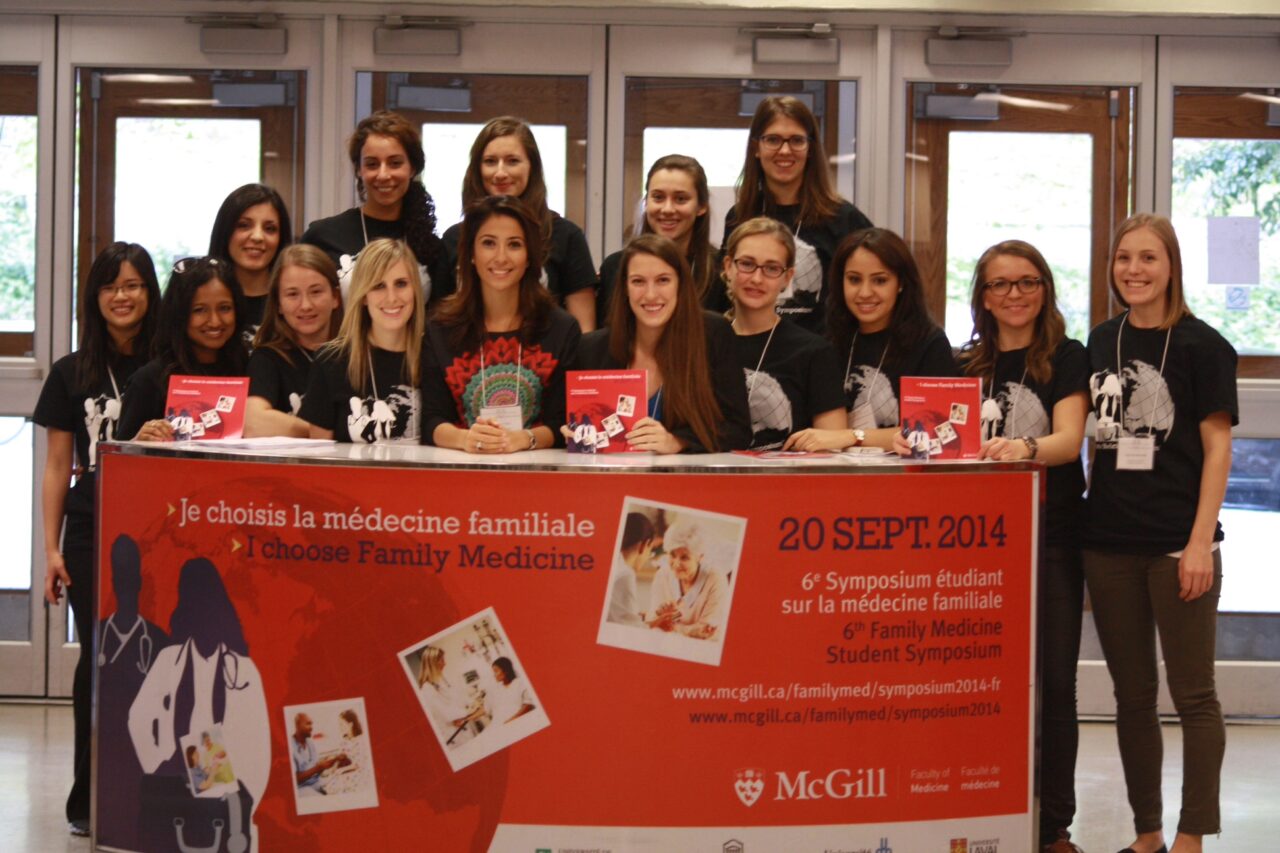 Being a family doctor is an exciting career choice and one for which there is tremendous need, not only in Quebec but throughout Canada and society at large.  An annual event since 2009, the Family Medicine Symposium brings together nearly 500 medical students from Quebec's four faculties of medicine as well as from the University of Ottawa.

The 2014 iteration of the symposium, held on September 20, was hosted by McGill University, with events taking place at both the New Residence Hall and the Arnold and Blema Steinberg Medical Simulation Centre.

Under the theme of "I Choose Family Medicine", the symposium set out to encourage medical students to consider family medicine as an enriching career choice while providing them with a better understanding of the dynamic nature of family medicine through a combination of conferences and hands-on workshops held throughout the day that exposed students to the variety of being a family physician.

"Family medicine is a specialty at the heart of a sustainable health care system, and the role of the family doctor is only going to grow," said Dr. David Eidelman, Vice-Principal (Health Affairs) and Dean of the Faculty of Medicine at McGill, who delivered the keynote lecture for the event. In fact, to illustrate the breadth of what it means to be a family physician in today's world, conference topics ranged from aboriginal health to rural medicine to global health to palliative care.

"One of the highlights of the event was the workshops," said Nadine Chata, a fourth-year medical student at McGill who co-organized the event along with classmate Pascale Fugère. "Students had the opportunity to truly get hands-on, learning how to use ultrasound with standard patients, performing simple physical exams, using EKG machines, practicing suturing and intubation, among other things, which gave participants a better appreciation for the diversity of being a family physician."

The 2015 Family Medicine Symposium will be held on September 19 and hosted at Sherbrooke University.