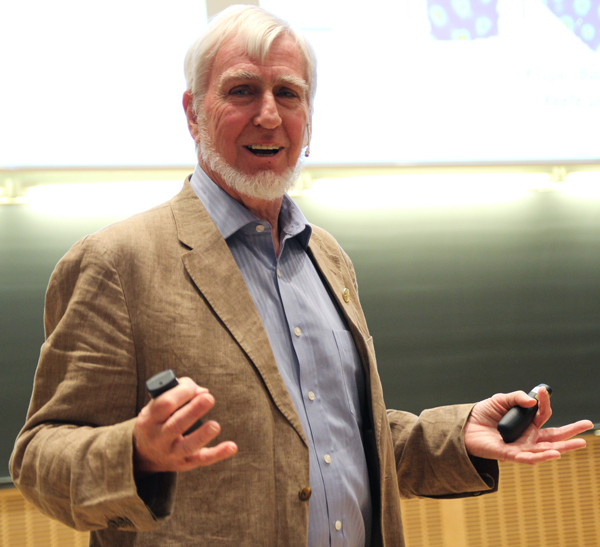 Fourth former McGill student since 2009 to win a Nobel
By Chris Chipello

McGill alumnus John O'Keefe was named co-winner of the 2014 Nobel Prize in medicine, for his contribution to the discovery of cells that constitute the brain's 'inner GPS,' which makes it possible to orient ourselves in space.

O'Keefe, who received his doctorate in physiological psychology from McGill in 1967, is director of the Sainsbury Wellcome Centre in Neural Circuits and Behaviour at University College London. His co-winners of the Nobel Prize in Physiology or Medicine are May-Britt Moser and Edvard I. Moser, both based in scientific institutes in the Norwegian town of Trondheim.

Read more in the McGill Reporter

October 6, 2014