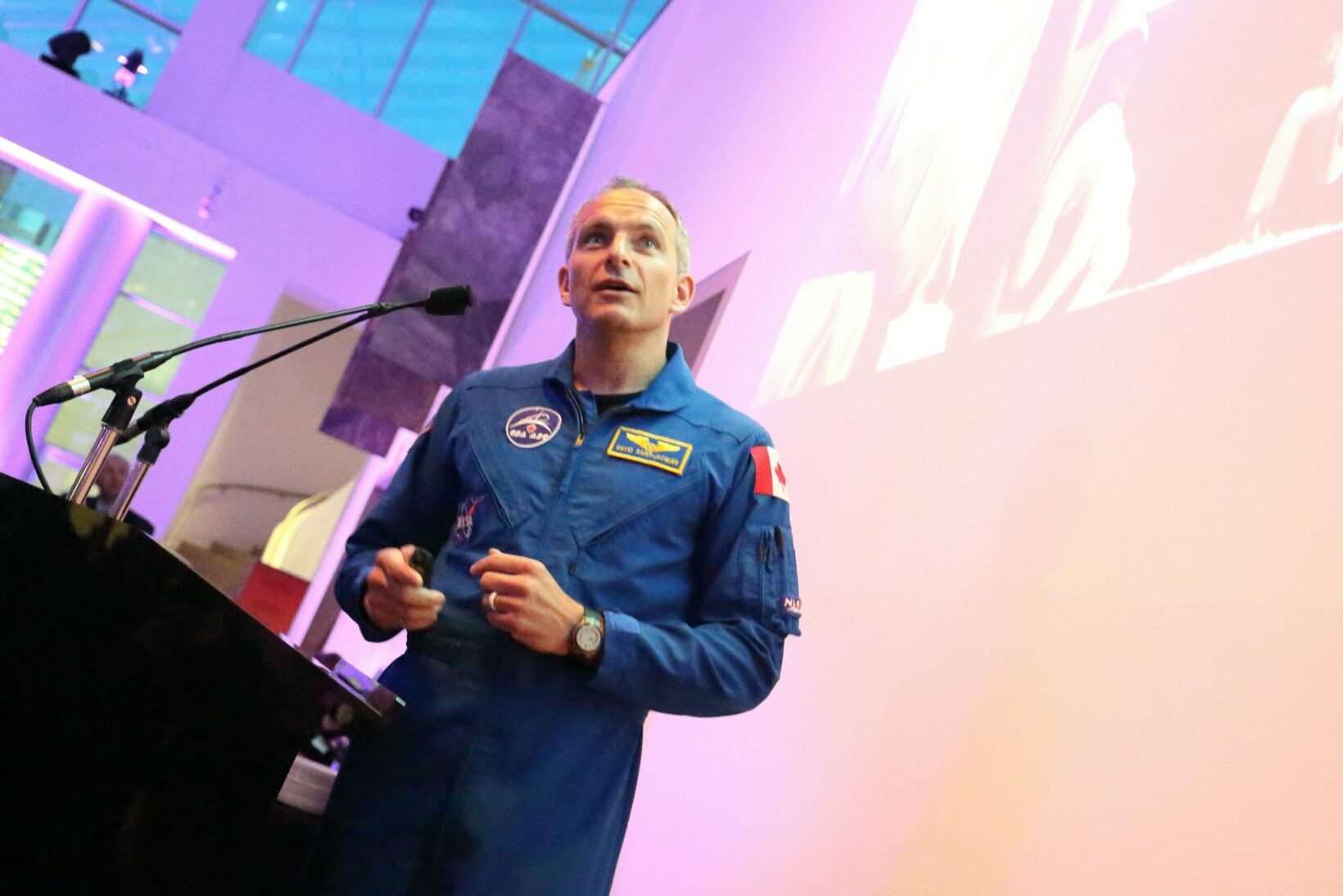 The Honourable Navdeep Bains, Minister of Innovation, Science and Economic Development, and the Minister responsible for the Canadian Space Agency, announced this week that David Saint-Jacques will be the next Canadian to fly to space, with a mission aboard a Russian Soyuz rocket to spend six months on the International Space Station scheduled for 2018.

A native of Quebec City, Saint-Jacques completed his residency training with McGill's Department of Family Medicine and will become the second McGill Family Medicine graduate to go to space, following in the footsteps of Robert Thirsk who has two flights under his belt, including the first long duration spaceflight by a Canadian astronaut.

"McGill Family Medicine is very proud that David Saint-Jacques, a graduate of our residency program (based at the St Mary's Family Practice Centre) and the keynote speaker at our May 5 Homecoming Gala was chosen to go into space in 2018," said Dr. Howard Bergman, Chair, Family Medicine at McGill University's Faculty of Medicine. "We can truly say that the McGill Family Medicine family continues to reach new heights!"

More information on the nature of Saint-Jacques mission are expected to be unveiled in the fall.

Related coverage:

CBC
The Chronicle Herald
National Post
Le Devoir
La Presse +
May 18, 2016