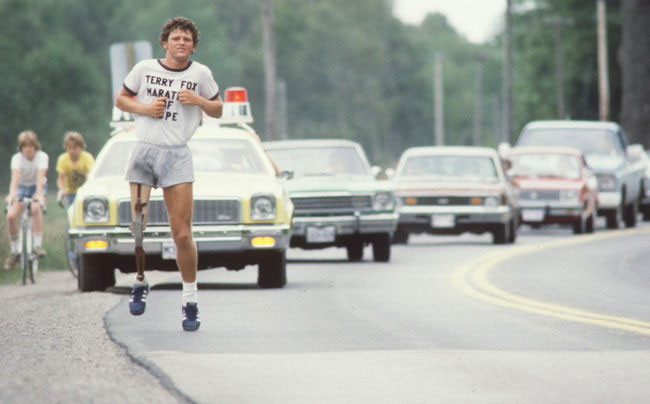 This is your formal invitation to join the McGill Faculty of Medicine Inter-Professional Terry Fox Run Team! Last year we had over 250 participants (the largest team in Montreal history) and raised nearly $10,000.

Check out the information below for all the details, and we hope to see you there!

What
: A non-competitive fun run where individuals, families and groups walk or run one to ten kilometers to celebrate the courage and resilience of a Canadian hero.
Why:
 The goal of this initiative is to bring together students and faculty members from all programs and schools within the Faculty of Medicine to support our community, promote health and physical activity, and to foster leadership, inter-professional collaboration and teamwork.  The McGill Faculty of Medicine Inter-Professional Team serves to unite students, researchers, and healthcare professionals in the battle against cancer.
When:
 Sunday, September 16th, 8:30 a.m. Registration (Try to arrive early!) 9:30-11:00 Event
Where: 
The Old Port of Montreal, 400 de la Commune St. W, H3C 0N8
*Look for 4 large McGill banners and a sea of redHow:Option 1
Follow the link below and click on the "Join Our Team" button to register.  www.terryfox.ca/mcgill

Option 2
1) Go to the following page and select "Montreal: Vieux-Port/Old Port www.terryfox.org/run/#canada-run-locator

2) Click "Register" then "Create Login"

3) Accept the waiver and then select "Join a Run Team"

4) Search for the "McGill Faculty of Medicine Inter-Professional Team"

For more information, please contact:Dr. Barry Slapcoff
Assistant Professor, Department of Family Medicine

Course Director, Physician Apprenticeship

Faculty of Medicine, McGill University

barry.slapcoff@mcgill.ca
Debbie Friedman  
Assistant Dean of Student Affairs

Co-Director, The WELL Office

Faculty of Medicine, McGill University

deborah.friedman@mcgill.ca
August 24, 2018