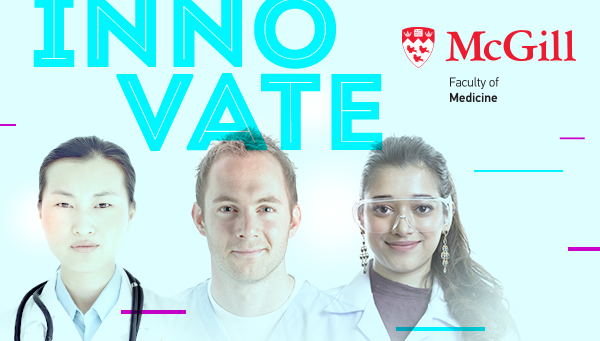 TO ALL FACULTY MEMBERS, LEARNERS AND GRADUATES:
On October 10, we announced the return of the highly anticipated second annual

McGill Faculty of Medicine Clinical Innovation Competition (CLIC)
This competition was initiated by Dr. Raymond Hakim with the goal of encouraging McGill Faculty members, learners and graduates to innovate for improved health care and outcomes.

We are pleased to see the McGill CLIC gain momentum as new partners join us to offer more prizes. In addition to the prestigious Hakim Family Prize for Clinical Innovation in Health Care, two new prizes were announced at the outset of this 2018-19 competition: the Marika Zelenka Roy Innovation Prize as well as the Steinberg Centre Simnovation Prize.

Today we are thrilled to announce that the McGill Interdisciplinary Initiative in Infection and Immunity has also sponsored a new prize. The MI4 Innovation Prize recognizes a preventative, diagnostic or therapeutic innovative approach designed to address infectious or immune-related threats to human health.

With the support of our generous partners and visionaries, clinical innovators will have more opportunities and incentives to conceive and develop promising ideas that will have a direct and positive impact on Canadian or global health care.

To learn more about the prizes, eligibility, timeline and criteria, "CLIC" here.

The deadline to submit is February 15, 2019.

We look forward to receiving your submission,

David Eidelman, MDCM
Vice-Principal (Health Affairs)

Dean of the Faculty of Medicine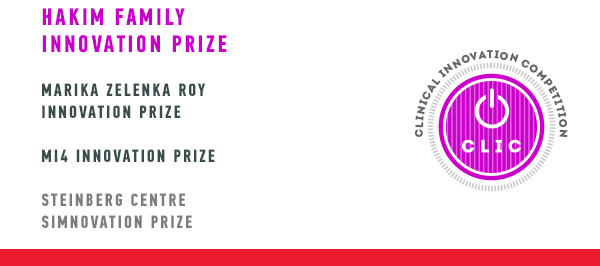 November 19, 2018