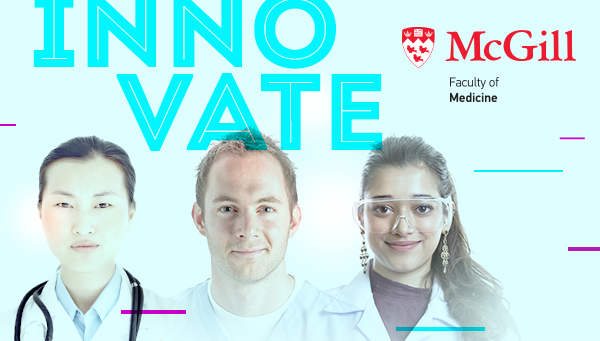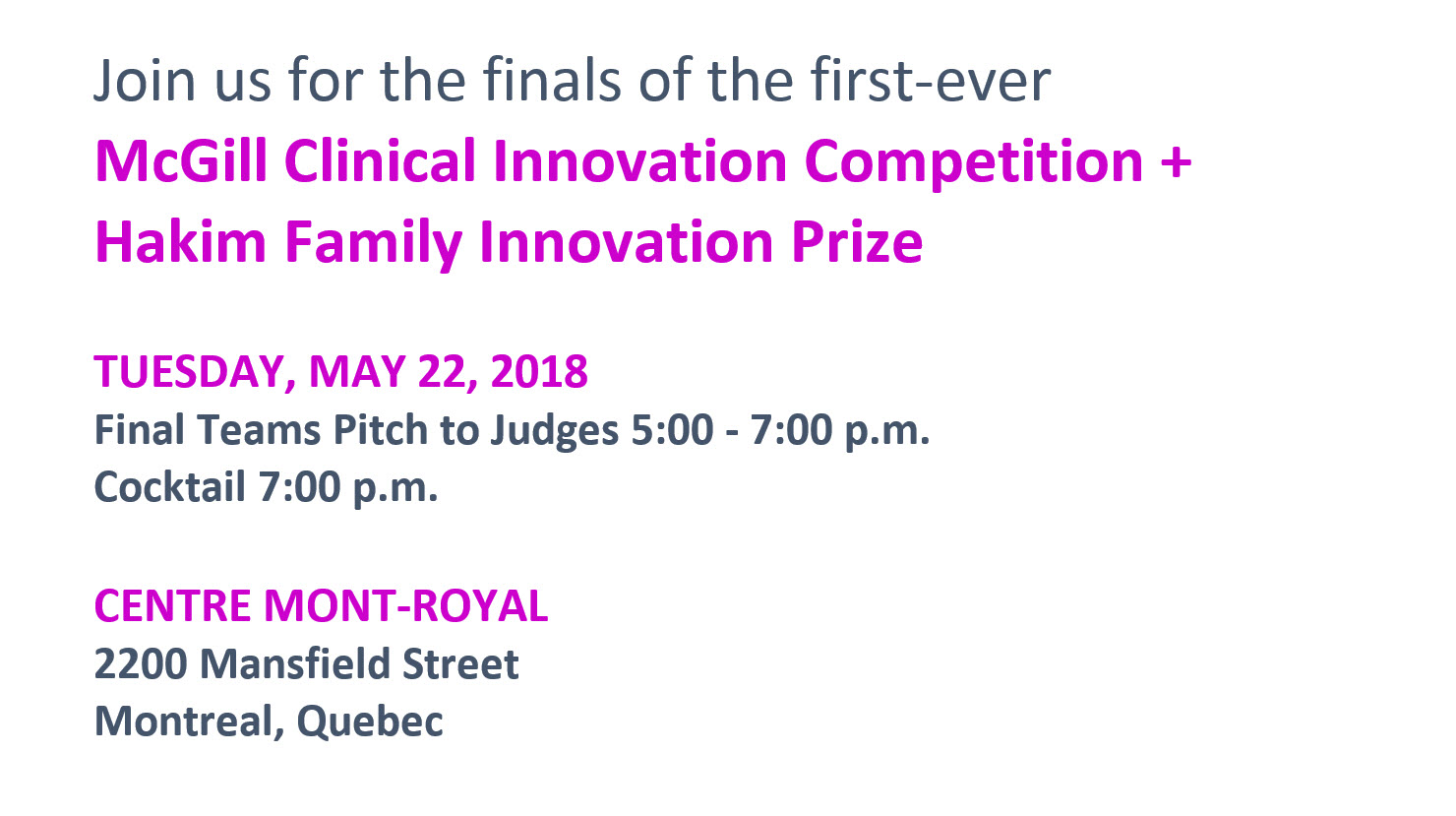 The five finalist teams are:
3D Printed Porous Hip Stem: Michael Tanzer, Sajad Arabnejad, Burnett Johnston, Damiano Pasini
aifred health: Eunice You, David Benrimoh, Robert Fratila, Marc Miresco, Sonia Israel, Kelly Perlman
AIM-Brachy: Gabriel Famulari, Fady Rayes, Shirin A. Enger
nplex biosciences: Milad Dagher, Jeffrey Munzar, David Juncker
Saccade Analytics: Henrietta Galiana, Isabel Galiana, Samuel Collins, Francisco Galiana
The McGill Faculty of Medicine Clinical Innovation Competition (CLIC) and the Hakim Family Prize for Clinical Innovation in Health Care were launched to inspire the conception and development of outstanding ideas that have the potential to improve Canadian or global health care.

On May 22, finalists will pitch their initiatives to a panel of judges comprised of leaders in clinical care, academia, industry, engineering and business, including distinguished McGill Alumni.

The top teams, including the recipients of the prestigious Hakim Family Innovation Prize of $50,000, will be announced on site. A networking event and cocktail sponsored by BDC Capital will follow at 7:00 p.m.

Please 
RSVP
as space is limited.

For more information about the competition and prize, CLIC here
April 25, 2018