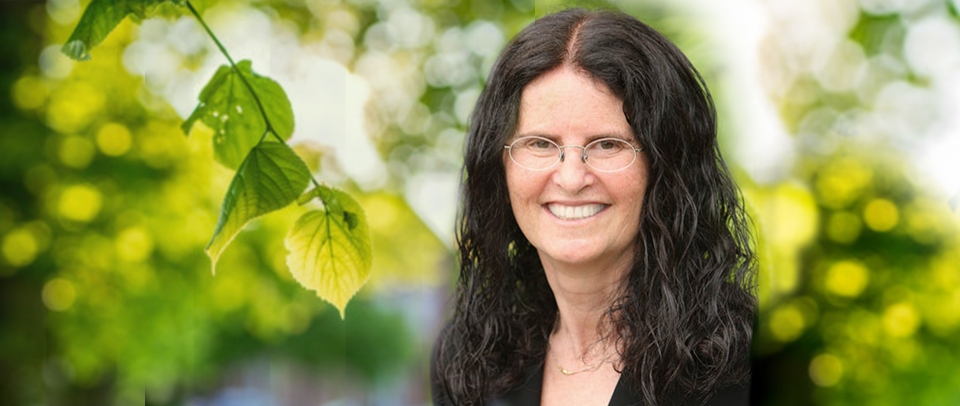 By Matthew Brett

McGill University is now home to a new Institute of Health Sciences Education thanks to a motion approved by its Board of Governors in February.

The Institute, which replaces the existing Centre for Medical Education, is now an academic hiring and teaching unit that can provide graduate programs in health sciences education.

"Creating this Institute was a priority for the Faculty," noted Dr. David Eidelman, Vice-Principal (Health Affairs) and Dean of the Faculty of Medicine at McGill. "I offer my congratulations to the many people whose hard work brought the concept of the Institute to fruition."

The Institute has an inclusive mandate that encompasses the Faculty of Medicine's health professions and biomedical sciences, with Institute members coming from a range of academic disciplines and health care institutions.

"I am thrilled about this news, which is a testament to the phenomenal work that our Centre members are doing," said Dr. Yvonne Steinert, Director of the new Institute of Health Sciences Education. "This is a very exciting time for health sciences education at McGill, and we are eager to build on our success."

Education research for better patient care
The Institute will be the first of its kind in Canada, moving beyond traditional departmental lines and disciplinary boundaries to create new knowledge, enable capacity-building and promote knowledge translation.

The proposed mission of the Institute is to "advance health sciences education through research and scholarship, education and capacity-building, and community outreach and engagement, with the goal of developing health care professionals and scientists for better patient care and health outcomes." 

One of the Institute's three primary pillars is to advance the field of health sciences education through research and scholarship. Research conducted at the Institute will help refine theory and research methodology, and help promote best practices in health sciences education in classrooms, laboratories and clinical settings.

Education is another primary pillar of the Institute. The Institute will support future leaders in health sciences education through electives and graduate programs to help prepare a new generation of researchers, educators and leaders. The Institute will also engage in capacity building and training for faculty, researchers and clinicians.

Community outreach and engagement is the third pillar, and the Institute will offer consultations for clinicians, educators, researchers and learners. Institute members will participate in medical and health sciences education communities as well. This work will inform policy, curriculum and practice in classrooms and clinical settings, and many Institute members will play active roles in regional, national and international policy and academic bodies.

Innovative leader in a rapidly evolving field
The proposal for the Institute moved swiftly from the Faculty Council meeting in September to the Academic Policy Committee meeting in December, then through to Senate in January and to the Board of Governors for approval in February.

The Institute will be based on the Centre for Medical Education's innovative model, bringing together clinicians, educators, researchers and students from across the Faculty of Medicine. This interdisciplinary and interprofessional approach cuts across silos and creates strong and organic links between academic research, clinical practice, and curriculum and policy development.

"We really see ourselves as a community – and a place – for shared learning and development," said Dr. Steinert. "A critical ingredient of our success is that we actively bring a range of stakeholders to the table from diverse disciplines and professions. It's this creative and healthy mix of people, theory and practice that fosters some really dynamic work."

This creative mix will allow the Institute to thrive at a time when the field of health sciences education is rapidly changing alongside health care itself. New journals and publications are emerging, international units dedicated to health sciences education scholarship are cropping up, and there is increasing competition for scarce resources.

McGill is well positioned as the university has been a core player in the field's growth. The Centre for Medical Education was created in 1975, so the Institute will be able to celebrate 45 years of health sciences education leadership at McGill next year during the university's bicentennial. The creation of an Institute was a core goal of the Faculty's Education Strategic Plan.

Standing on its own two feet
A victim of its own success, the Centre grew significantly in research output and human capacity over the years, but came against the barriers of being unable to hire academic staff or offer graduate programs.

The new designation overcomes this challenge. Institute leaders will now be able to recruit, retain and appoint PhDs and clinicians as faculty members who will be directly affiliated to the Institute.

As for graduate studies, the Centre was unable to offer graduate programs. This new designation will allow the Institute to offer Master's and PhD programs to train future researchers, educators and leaders in the health sciences.

"We have been going from strength to strength in recent years, and becoming an Institute opens the door to many new opportunities," said Dr. Steinert. "We are very excited to harness this momentum and steer it in a new direction."

The Institute is planning to host a formal launch event this June.

March 29, 2019