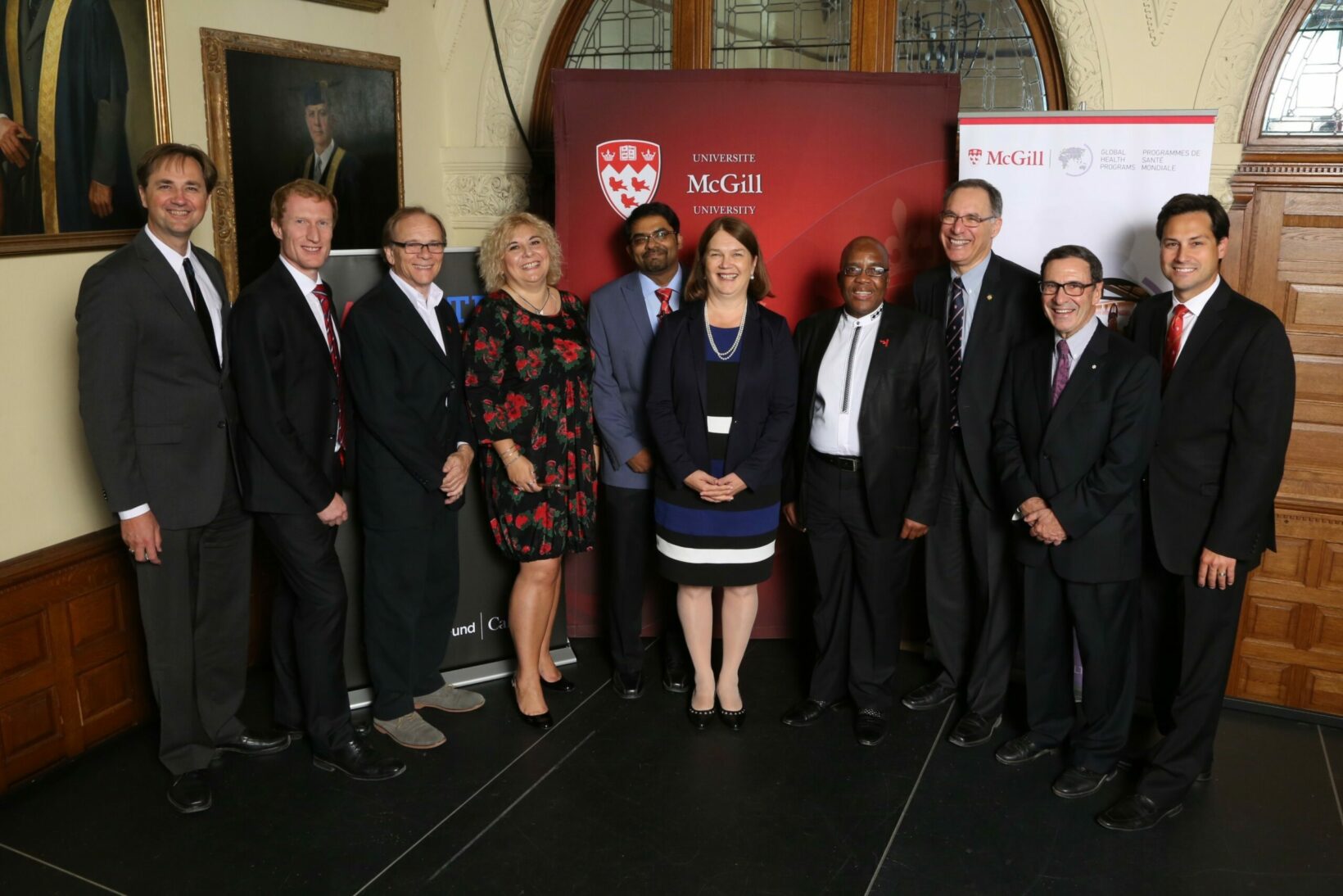 Last week, world leaders gathered in Montreal for the Fifth Replenishment Conference of The Global Fund to Fight AIDS, Tuberculosis and Malaria. Ahead of the conference,  McGill Global Health Programs hosted a pre-conference panel titled "Ending TB, AIDS, and Malaria as Epidemics: How can Canada help?", to celebrate Canada's commitment and investment in The Global Fund, Stop TB Partnership and other global health initiatives.

This one-of a kind panel featured on the same stage the following honoured guests (in order of appearance):
David Eidelman, Dean of Medicine and Vice-Principal of Health Affairs, McGill University
Marc Miller, Member of Parliament for Ville-Marie—Le Sud-Ouest—Île-des-Soeurs – (McGill Riding)
The Honourable Jane Philpott, Minister of Health for Canada
Mark Dybul, Executive Director, The Global Fund
Lucica Ditiu, Executive Director, Stop TB Partnership
Peter Singer, Chief Executive Officer, Grand Challenges Canada
Marcel Behr, Director, McGill International TB Centre; Associate Program Leader, IDIGH
Mark Wainberg, Director, McGill AIDS Centre
Philippe Gros, Vice-Dean, Life Sciences, Faculty of Medicine, McGill University
Madhukar Pai, Director, McGill Global Health Programs
Aaron Motsoaledi, Minister of Health for South Africa; Chair, Stop TB Board
Karina Gould, Member of Parliament for Burlington
Norbert Hauser, Board Chair, The Global Fund
With an audience of more than 200 people, the panelists discussed what remains to be done to end these preventable diseases which are still killing millions, and what role Canada has in the fight against AIDS, TB and Malaria.

McGill students and audience members had the opportunity to ask questions to the distinguished panel. If you were unable to see the event live, you can watch the webcast here.

September 22, 2016