Progress made by Canadian and Quebec peer universities essential to Canada's competitiveness, says McGill Principal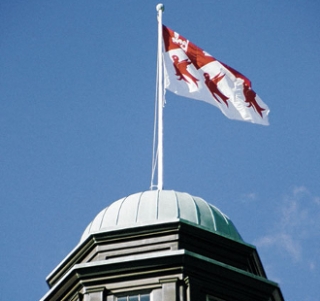 "We are happy to see that McGill is again recognized among the top universities in the world," said Prof. Suzanne Fortier, Principal and Vice-Chancellor. "Our continued strong performance is a testament to the global reach and impact of McGill and the accomplishments of its faculty, staff and students."

Prof. Fortier also welcomed the strides made by McGill's Canadian and Quebec peer universities, with three of them entering the rankings – for a total of 26 Canadian universities – and five now featured in the top 100, two more than in 2012.

"We are not concerned by our move from 18th to 21st as differences in final scores are marginal among the top-ranking universities," she added. "One element that worries us, however, is the drop in rank on the student/faculty ratio indicator experienced by McGill and other Canadian universities.

"Competition in the global race for talent is fierce. We need adequate investment in higher education not only to support our capacity to attract top talent from around the world but to offer them a learning, teaching and research experience that rivals that of the best universities in the world. This year's QS rankings feature over 100 more universities than last year, with many countries having many more universities featured in the rankings. It is crucial for Canada's competitiveness that we keep pace," she concluded.

The QS World University Rankings are based on six indicators: academic reputation (40%), employer reputation (10%), student/faculty ratio (20%), citations per faculty (20%), proportion of international faculty (5%), and proportion of international students (5%).

To access the full rankings, visit: www.topuniversities.com.

September 10, 2013