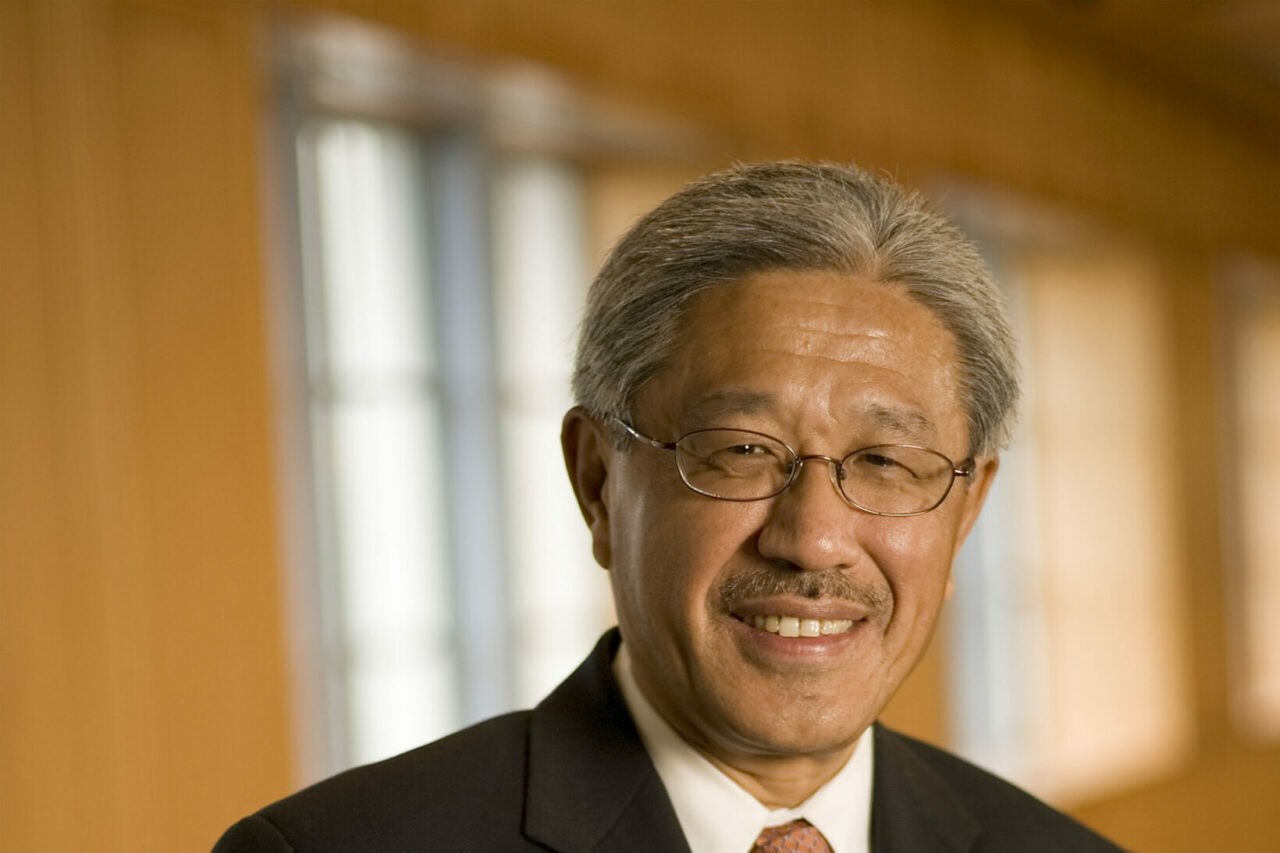 WASHINGTON — Victor J. Dzau, M.D., has been named to be the next president of the Institute of Medicine, the National Academy of Sciences announced today.Currently chancellor for health affairs at Duke University, president and CEO for Duke University Health System, and James B. Duke Professor of Medicine, Dzau will succeed Harvey V. Fineberg, who has served as IOM's president for 12 years. Dzau's six-year term as president will begin July 1, 2014.
Dzau is highly regarded as a trailblazer in translational research, health innovation, and global health care strategy and delivery. He was the guiding force in establishing the Duke Translational Medicine Institute, Duke Global Health Institute, Duke-NUS Medical School in Singapore, and Duke Institute for Health Innovation. Dzau's own seminal research laid the foundation for the development of angiotensin-converting-enzyme (ACE) inhibitors, which are used globally for the treatment of high blood pressure and congestive heart failure.He pioneered gene therapy for vascular disease, being the first to introduce DNA decoy molecules to block transcriptions as gene therapy in humans.

The Institute of Medicine was established in 1970 by the National Academy of Sciences and has become recognized as a valuable resource for independent, scientifically informed analysis and recommendations on health issues. Under the Academy's 1863 congressional charter, IOM provides advice to government policymakers, health professionals, and the public on issues such as health care delivery and quality, the obesity epidemic, vaccine safety, nutrition, cancer prevention and management, and military and veterans' health. Dzau was elected to the IOM in 1998 and has served on several leadership committees.

In announcing Dzau's appointment, National Academy of Sciences President Ralph J. Cicerone said, "Victor Dzau is an internationally acclaimed leader and scientist whose work has improved health care in the United States and globally.Under his direction, the Institute of Medicine will continue to advance research and improve health by providing objective, evidence-based guidance on critical issues."

"As science, engineering, and medicine are increasingly interconnected, Victor Dzau's foresight in advancing innovation and the translation of research into diagnostic methods, medicines, and creative solutions for human health issues will be a tremendous asset to the Academies," said National Academy of Engineering President C.D. (Dan) Mote Jr.

"I am delighted to welcome Victor Dzau as my successor," added current Institute of Medicine President Harvey V. Fineberg. "He has already contributed a great deal to the IOM — and was a great personal help to me — as a member of the IOM Council from 2008 through 2013. As a physician-scientist and leader in academic medicine, Victor has consistently demonstrated inspirational leadership, innovative thinking, and multifaceted achievement. Now, all of us at the IOM, both members and staff, will benefit more fully from his leadership."

Dzau is a member of the board of directors of the Singapore Health Services, and a former member of the Advisory Committee to the Director of U.S. National Institutes of Health and the International Review Board of the Canadian Institute for Health Research. He chaired NIH's Cardiovascular Disease Advisory Committee and is a past chair of the Association of Academic Health Centers. In 2011, Dzau led a partnership among Duke Medicine, the World Economic Forum, and McKinsey & Co. to establish the International Partnership for Innovative Healthcare Delivery. He chairs its board of directors.

Prior to his tenure at Duke, Dzau was the Hersey Professor of the Theory and Practice of Physic (Medicine) at Harvard Medical School; chair of the department of medicine and director of research at Brigham and Women's Hospital; and Arthur Bloomfield Professor and chair of the department of medicine at Stanford University.He has received numerous awards and recognitions including the Max Delbruck Medal from Humboldt University, Charite, and Max Planck Institute; Gustav Nylin Medal from the Swedish Royal College of Medicine; the Polzer Prize from the European Academy of Sciences & Arts; the Ellis Island Medal of Honor; and the Distinguished Scientist Award of the American Heart Association, among many others.Dzau received his undergraduate and medical degrees from McGill University.

"I am humbled and honored to be selected to lead the IOM at a time of unprecedented opportunities and challenges in health, health care, and biomedical sciences," Dzau said."Harvey Fineberg has been an exceptional leader of the IOM, and I am committed to building on his outstanding work and advancing the impact of the IOM on the nation and globally."

The National Academy of Sciences is a private, nonprofit institution that was established under a congressional charter signed by President Abraham Lincoln in 1863, and with the National Academy of Engineering, Institute of Medicine, and National Research Council, it provides science, technology, and health policy advice to the federal government and other organizations. IOM members are elected for their excellence and professional achievement in a field relevant to the IOM's mission and for their willingness to participate actively in its work. These individuals represent the health care professions as well as the natural, social, and behavioral sciences, law, administration, engineering, and the humanities.

February 19, 2014