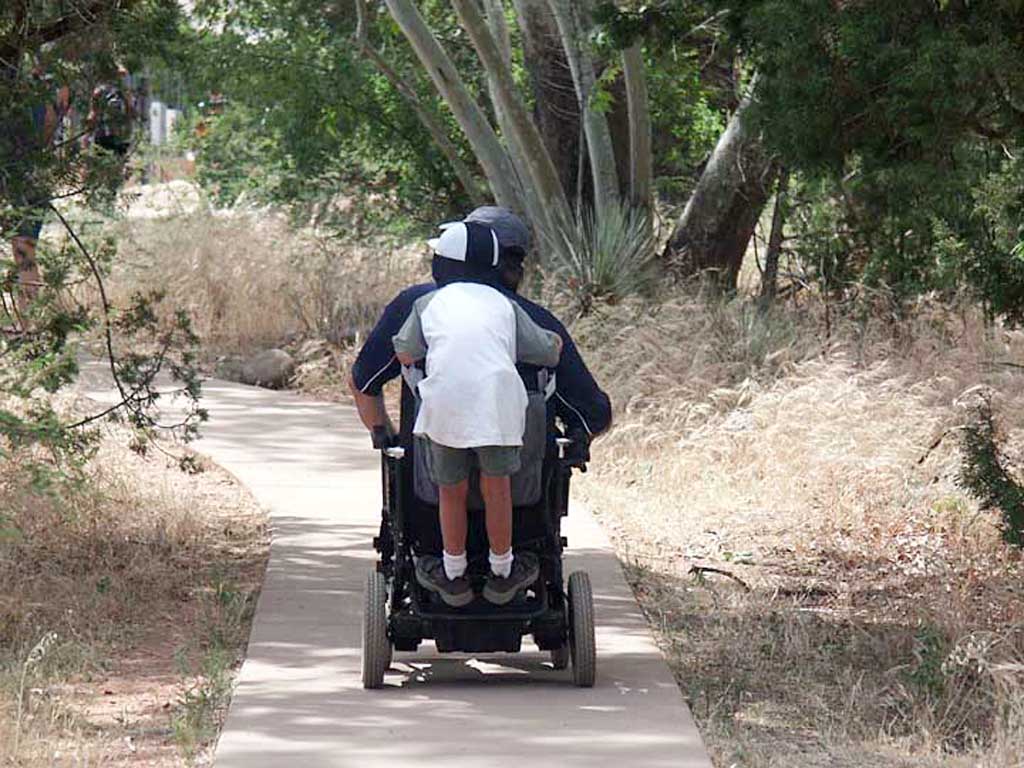 What's new at The Neuro
Research: B cell study may lead to treatment options for MS

Earlier this year, The MS Society of Canada and the MS Scientific Research Foundation awarded a $3.6 million grant to a multi-institution team led by Dr. Amit Bar-Or at the Montreal Neurological Institute and Hospital – The Neuro at McGill University and the McGill University Health Centre.  The team includes MS scientists at the Université de Montreal and the University of Toronto who will study the role of B cells, a type of white blood cell of the immune system, in multiple sclerosis. The hope is that understanding how B cells function could lead to significant new MS therapies. "Our team found that human B cells exist in different forms," said Dr. Bar-Or, neurologist and renowned MS researcher. "Some B cells promote inflammation while others limit it. This grant will let us examine new aspects related to MS, which could help develop better MS treatments, especially for progressive MS, which so far has no treatment."

MS research has focused mainly on T cells, white blood cells that mistakenly attack myelin, a protective coating around nerves. Without myelin, the nerves are exposed to damage. Therapies have been developed to limit or block attacks by T cells. More recent studies have shown that B cells could be playing a significant role in MS development. Clinical trials involving B cells have seen encouraging results in patients with the relapsing-remitting form of MS.

Patient Care: The journey of young MS patients from pediatric to adult care
The Multiple Sclerosis Transition of Care Team at the MUHC is making sure young patients' journey to adult care is a smooth one.  Watch the video for a behind the scenes look at how the Montreal Children's Hospital and The Neuro work together to provide the best care possible for young multiple sclerosis patients who transition from pediatric to adult care.

VIDEO:
http://www.youtube.com/watch?v=YREzLb3CJho
Juliana Nguyen-Perreault's story:
One March Break, when I was 16 years old, I had pins and needles on my right side. I was sleeping a lot that week so I thought it was due to the way I was lying but it lasted for two to three days. My mom eventually took me to the Montreal Children's Hospital (MCH), where they kept me for a week and conducted numerous tests. They couldn't conclusively diagnose me with multiple sclerosis as this was a first episode, but a few months later I had a relapse. At 17, Dr. Marie-Emmanuelle Dilenge, director of the Demyelinating Disorders Clinic, told me I had MS.

In the moment, I didn't understand what this disease was but the nurses provided me with a lot of information and they were present and available to answer my questions. They were also very flexible and accommodating when it came to my treatment—which I started immediately after being diagnosed—so I would not miss school. Three years after being in the comfort of the MCH though, I had to transition to The Neuro. I was scared and nervous. But my MCH nurse, Heather Davies, clinical nurse specialist, Neurology, was there for me. She came with me to The Neuro to meet the team to help me integrate into the adult system.

Fast forward to today and I am very comfortable at The Neuro. I have graduated with my Bachelor of Education and I travelled to France to teach for seven months, which was an amazing experience. And to top it off, my Neuro team found me two prescribing doctors in France. This may sound cheesy, but my first thought upon graduation was I literally wouldn't be here if it wasn't for these healthcare teams who were always there for me and always so accommodating with my schedule. Everyone has gone to so much trouble so I can follow my dreams. They helped me see that MS will not hold me back.

MS Clinical Care
The Neuro operates Canada's oldest clinic devoted to MS patients. Each year, the clinic treats around two thousand patients. The MS Clinic has a multidisciplinary staff of neurologists, nurse specialists, physiotherapists, occupational therapists and social workers. A multidisciplinary approach ensures the best care for patients suffering from reduced mobility, and families trying to cope with the needs of their loved one.  Patients may participate in important clinical trials of new MS drugs at The Neuro's Clinical Research Unit.

MS Research at the Neuro
More than 50 members of The Neuro's staff are conducting laboratory and clinical studies related to MS. They employ the most advanced brain imaging technology and the latest cell biology tools to study the disease in all its aspects and at every stage. The Neuro's basic scientists and clinical physicians cooperate closely to translate research into patient therapies:

Dr. Yves Lapierre is the Director of the MS Clinic. A neurologist, Dr. Lapierre undertakes clinical drug trials and designs programs that prescribe MS drugs in the most effective way to prevent relapses.

Dr. Amit Bar-Or, neurologist and immunologist, researches the properties of immune cells, stem cells and their interactions with nerve cells. He is scientific director of the Clinical Research Unit and directs The Neuro's Experimental Therapeutics Program, which translates basic science findings into the development of novel therapies for MS. Dr. Bar-Or is president of the Canadian Network of MS Clinics, a consortium of Canadian clinics for patients, clinical staff, physicians and researchers.

Dr. Jack Antel, neurologist, examines human nerve and immune cells to understand how their interactions contribute to MS. He studies the role of glial cells in the nervous system, as well as the variables that contribute to remyelination.

Dr. Alyson Fournier, neuroscientist, studies the nature of nerve cell injuries. She is looking for ways to repair nerve cells damaged by MS.

Dr. Douglas Arnold, a neurologist with special expertise in MRI, uses advanced MRI techniques to better understand the effects of MS on the brain and how these are modified by new therapies.

Dr. Tim Kennedy, neuroscientist, investigates how myelin forms during neural development, and how it is maintained in the mature brain. His research aims to promote mechanisms that stimulate re-myelination.

Multiple Sclerosis
• Canada has one of the world's highest rates of MS – about 1,100 new cases each year. Some 50,000 Canadians have MS. More than one in five patients are in Quebec.

• MS is one of the most common neurological diseases among young Canadians. Children as young as two can develop MS. The disease typically strikes people in their prime years, between 15 and 40.

• Women are twice as likely as men to contract MS.

• MS attacks parts of a person's brain and spinal cord. Typical symptoms are extreme fatigue, visual and sensory problems, disequilibrium. Eventually, loss of muscle control leads to paralysis.

• MS can be detected in its early stages by MRI scans that reveal scars in the nervous system that are typical of the disease.

• The cause of MS is unknown. Evidence suggests that a major component is an auto-immune disease that affects myelin, a substance coating axons, the thin strands that carry signals between brain cells.

MS has several forms:
1. Relapsing-remitting MS at onset: the most common form, in which periods of acute symptoms alternate with periods of remission of variable duration although generally the disease will progress over time.

2. Primary progressive MS: the rarest form-symptoms worsen steadily from onset with no remissions.

3. Secondary progressive MS: this form occurs in patients with relapsing-remitting onset. Eventually their symptoms progress steadily without further remissions.

• Some drugs can temporarily help to control symptoms or to extend remission periods.

April 30, 2014