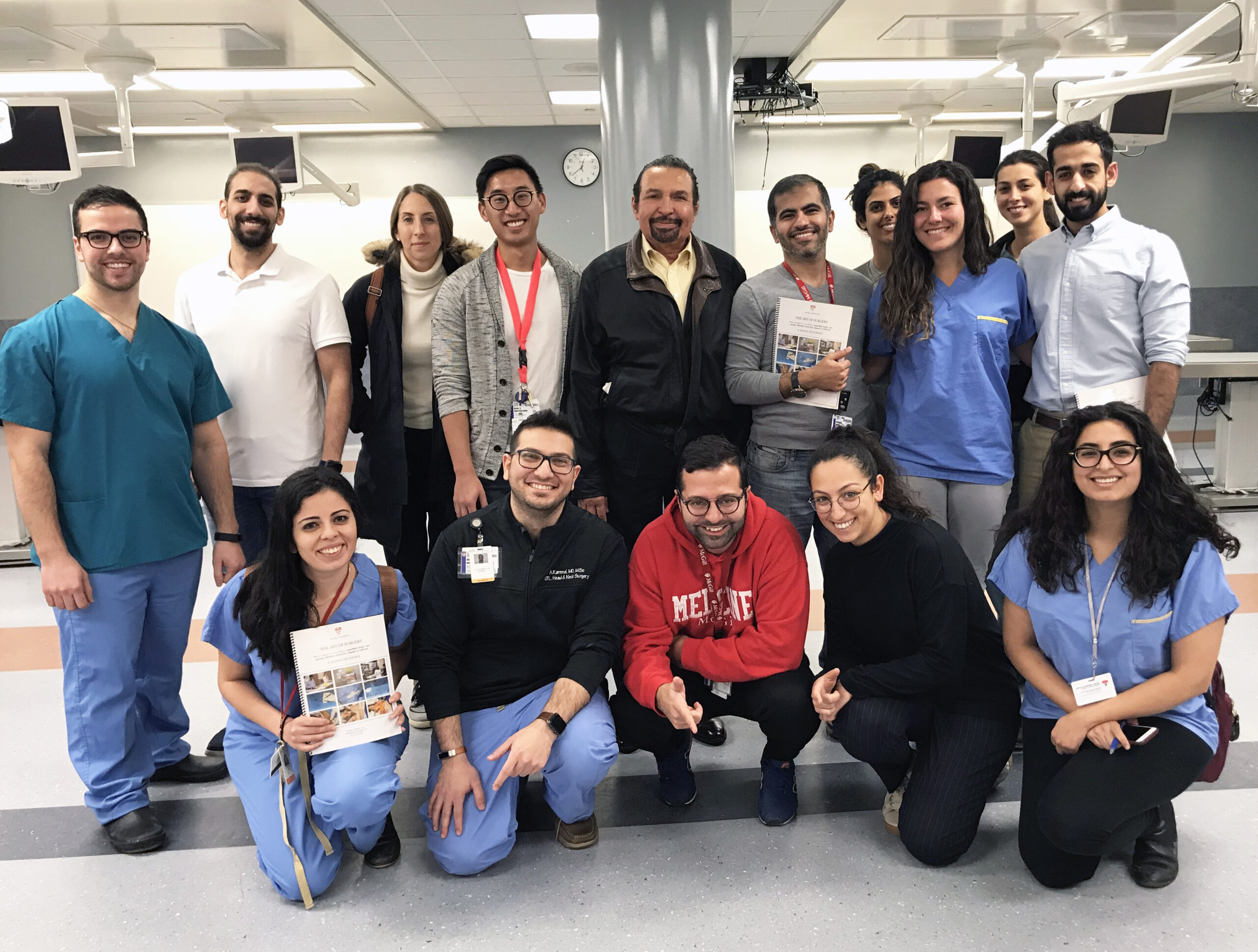 By Diane Lynn Weidner, Steinberg Centre for Simulation and Interactive Learning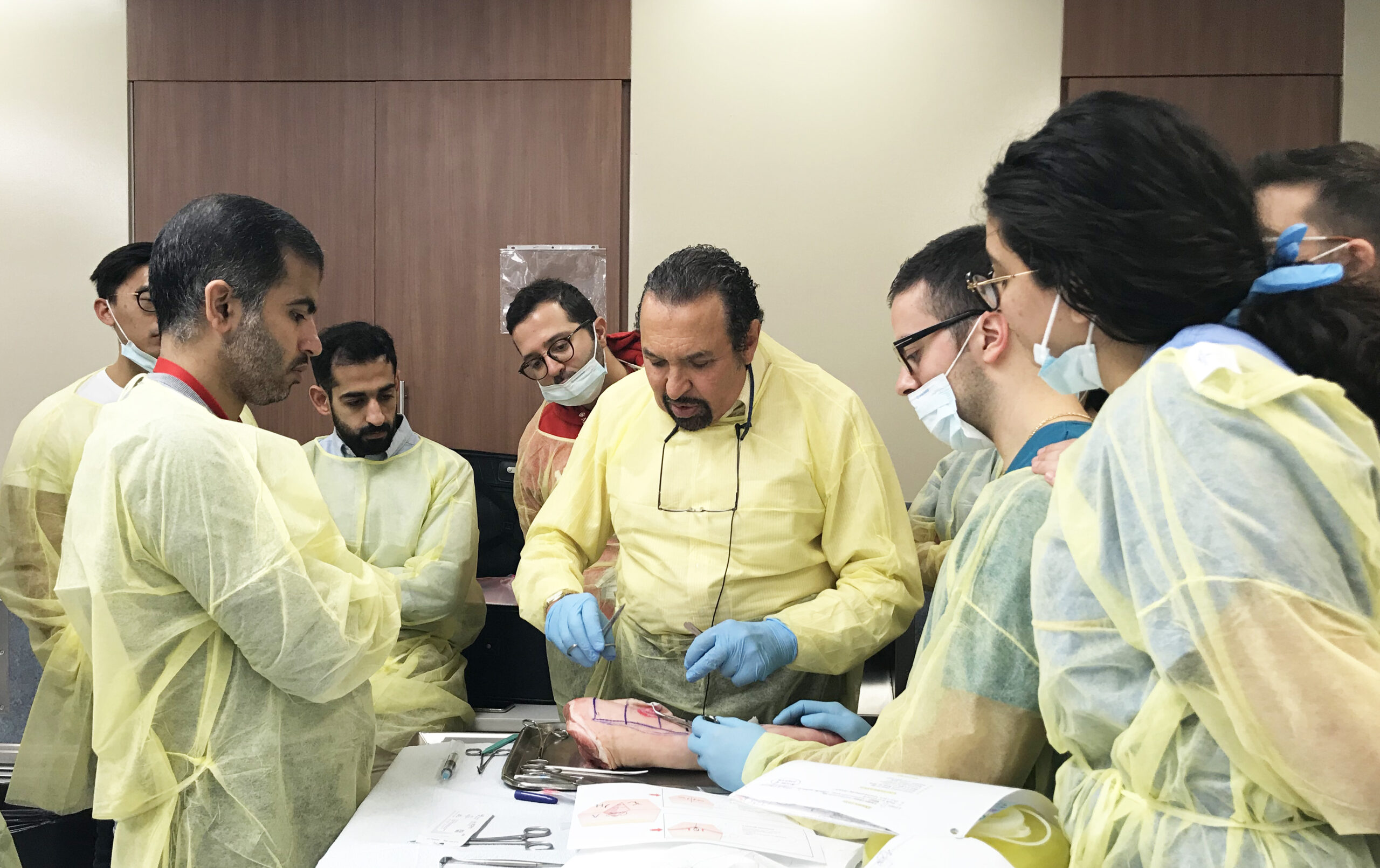 The Art of Surgery
is a basic hands-on surgery course taught by Dr. Nabil Fanous at the Steinberg Centre for Simulation and Interactive Learning to teach McGill Otolaryngology-Head and Neck Surgery Residents valuable tips and tricks that will optimize their skills in the operating room.
This unique course incorporates knowledge acquired by Dr. Fanous, Associate Professor in the McGill Department of OTL-HNS during his surgical career as an otolaryngologist and cosmetic surgeon. "Everything in surgery—every step, every procedure—has a simpler, safer and easier technique and approach that can be used," explains Dr. Fanous.  "I want the learners to master that approach and make it a habit, to learn how to operate in a way that is elegant and efficient."

In addition to a theory component, the course provides residents with hands-on opportunities to practice these optimal techniques on pig legs so that they can operate in a manner that is controlled, precise and safe. Dr. Fanous uses humour and metaphors to teach the students as they practice various techniques, including body positioning, suturing, incisions, dissection, cauterization, and more.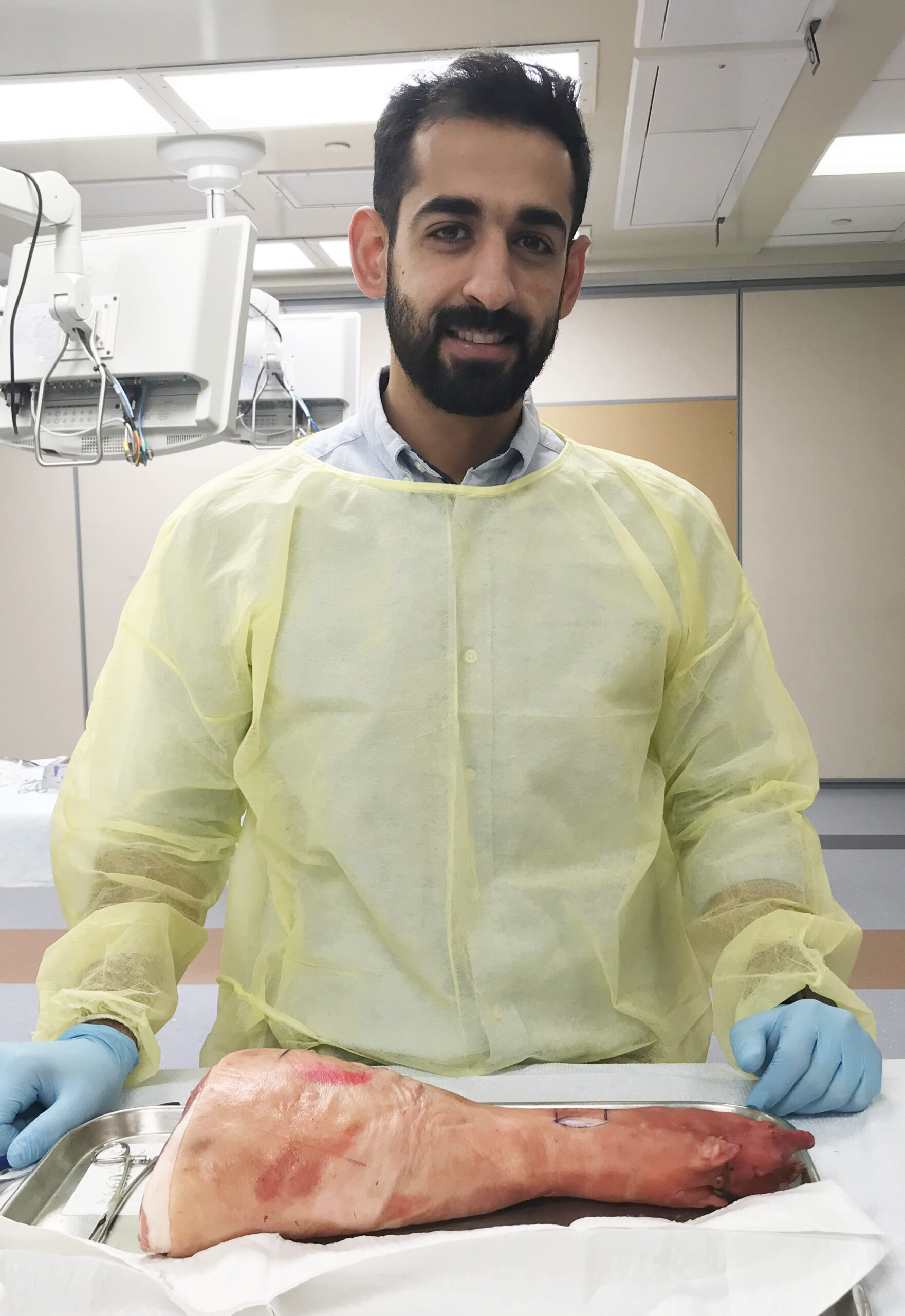 As third-year resident Dr. Naif Fnais explains, "There are certain basic techniques that we learn as students, such as cutting and suturing. We improvise as we go, but don't necessarily use the most efficient techniques. During this course, Dr. Fanous shares methods that he has acquired over his 30-year career.  He shows us optimal ways to handle the instruments and tissue, and other techniques that are more efficient and require less effort.  He also shares tips on how not to get fatigued when operating for long periods of time, which is very practical."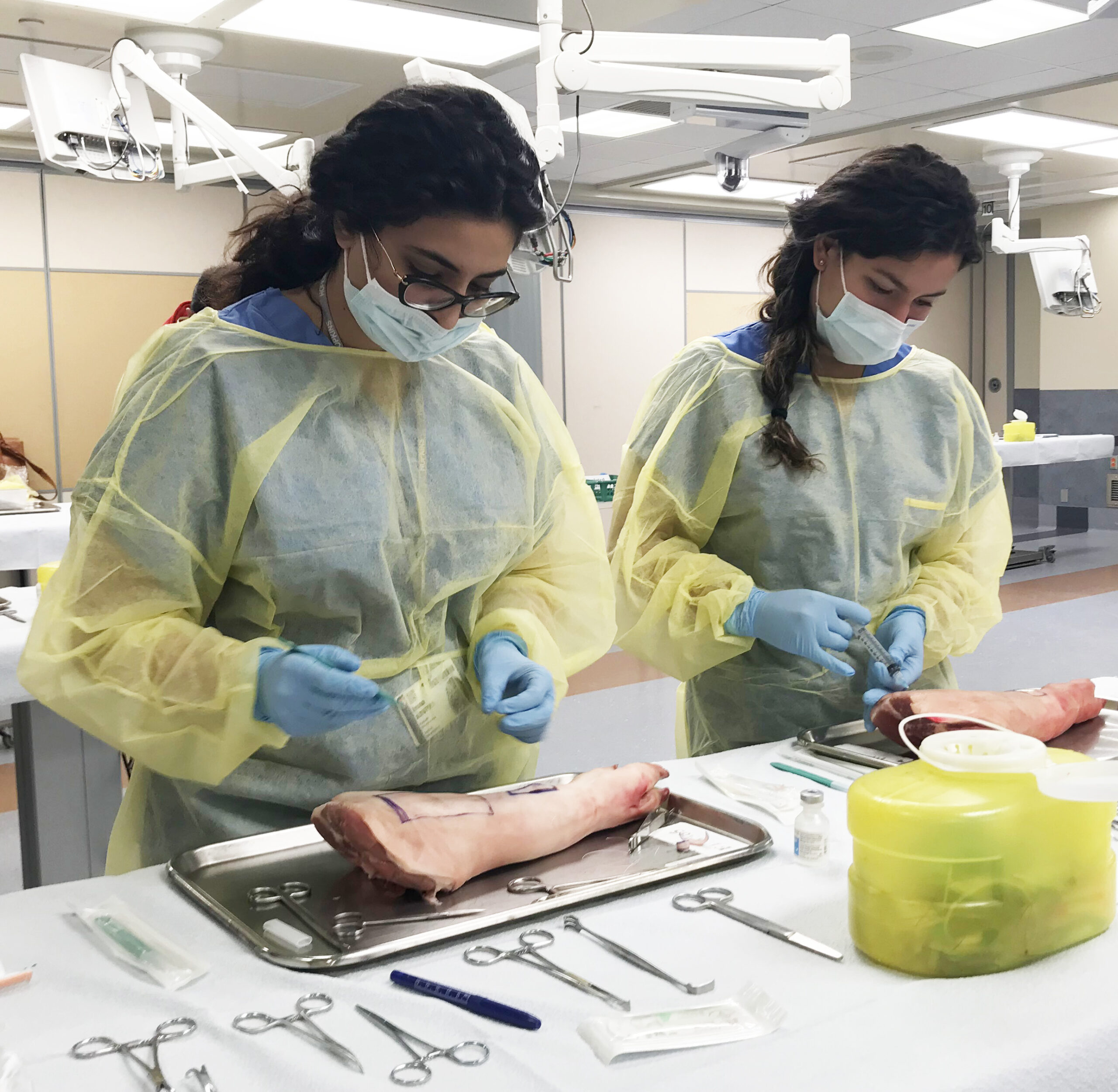 Drs. Deema Almutawa and Sena Turkdogan are in their second year of the program and have picked up valuable techniques that will enhance their surgical skills, such as the hidden vertical mattress stitch.  "There are certain techniques that you don't notice while you're in surgery, you just do them automatically—like how to suture and how to hold the needle.  This course draws our attention to that," says Dr. Almutawa. Her colleague, Dr. Turkdogan, adds, "Dr. Fanous tells you and shows you methods that you can incorporate into your day-to-day practice.  Little details, like how to turn the wrist, how to grab the needle, or what direction to turn your body, can make a big difference. This course opens up a new perspective."

#gallery-1 {
margin: auto;
}
#gallery-1 .gallery-item {
float: left;
margin-top: 10px;
text-align: center;
width: 33%;
}
#gallery-1 img {
border: 2px solid #cfcfcf;
}
#gallery-1 .gallery-caption {
margin-left: 0;
}
/* see gallery_shortcode() in wp-includes/media.php */
November 29, 2018