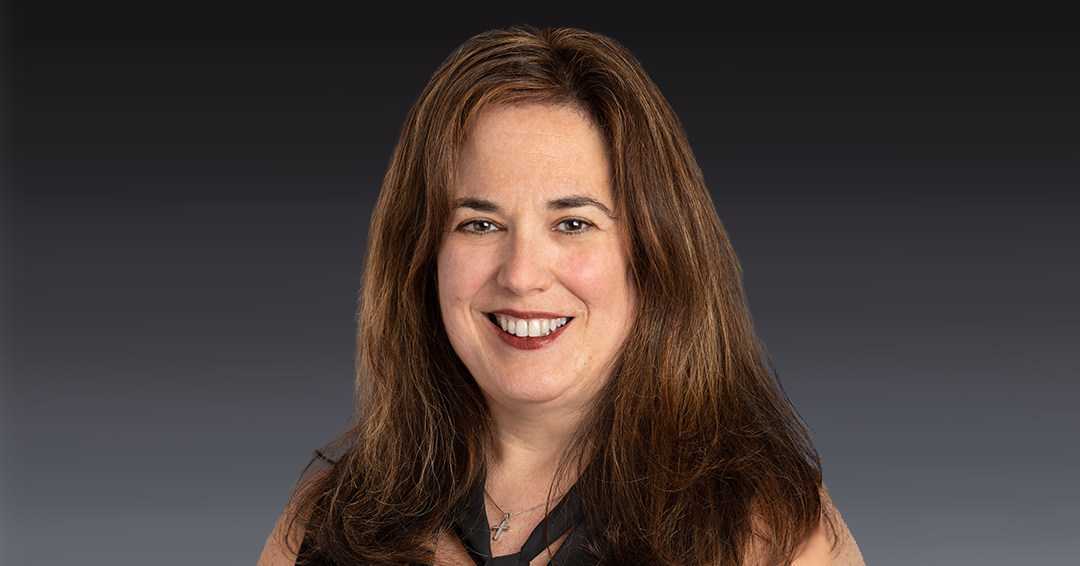 We are pleased to announce the appointment of Mary Lattas, MSc, to the role of Assistant Dean, Health Professions Education, Faculty of Medicine and Health Sciences, effective August 1, 2023. Ms. Lattas replaces Beth-Ann Cummings, MDCM, MSc, who held this position since2021. During her time in this role, Dr. Cummings regrouped and led the Faculty's Clinical Education Champions, represented the Faculty on committees with the Association of Faculties of Medicine of Canada and championed the Proud to Teach campaign. We would like to thank Dr. Cummings for her engagement and contributions as Assistant Dean, as well as her numerous prior contributions to the Faculty, and we wish her continued success.
Ms. Lattas brings 30 years of experience to the position, including close to eight years in senior management roles, combined with clinico-administrative management roles in acute care, rehabilitation and community environments. As Director of Rehabilitation and Multidisciplinary Services at the CIUSSS West-Central Montreal, she leads 55 managers with approximately 1,600 employees on more than 20 sites. She oversees the health professionals, spanning more than 15 disciplines, including all the rehabilitation services and allied health at the Jewish General Hospital, three rehabilitation hospitals, three rehabilitation centres, CLSCs, CHSLDs and SATs.In this role, she maintains a strong affiliation with McGill University and CEGEPs across Quebec, teaching almost 600 students in 2022-2023..
Ms. Lattas graduated from McGill's Occupational Therapy program in 1993, before completing a Specialized Graduate Diploma (DESS) in Management and Development of Organizations and a Master of Science in Organizational Development, both at Université Laval. Ms. Lattas is also being appointed as an Assistant Professor (Professional) at McGill's School of Physical and Occupational Therapy.
As Assistant Dean, Health Professions Education, Ms. Lattas will work closely with the Office of the Vice-Dean, Education, to ensure the implementation of the Education Strategic Plan. Ms. Lattas's responsibilities will include leading activities related to the Faculty of Medicine and Health Sciences, its interaction with the broader university and other educational organizations. She will also collaborate with the educational leaders at the Schools of Physical and Occupational Therapy, Communication Sciences and Disorders, Population and Global Health, Medicine and the Ingram School of Nursing, as well as the Office of Interprofessional Education.
In addition, Ms. Lattas will participate as a member of the Educational Leadership Council, leading initiatives identified by this group. She will work collaboratively with the Vice-Dean, Education in his mandate as it relates to Health Professions Education.
Please join us in congratulating Ms. Lattas and wishing her every success in her new role.
Lesley Fellows, MDCM, DPhil
Vice-Principal (Health Affairs)
Dean of the Faculty of Medicine and Health Sciences
Farhan Bhanji, MD
Vice-Dean, Education