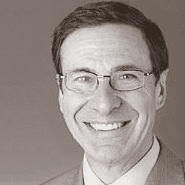 Professor Mark A. Wainberg is one of six laureates of the 2012 Premio Venezia, sponsored by the Italian Chamber of Commerce in Canada.

The Premio Venezia honors excellence in collaboration between Quebec and Italy. Whether through scientific research projects or transfers of expertise and know-how between institutions and companies, collaboration and synergy have always been the foundation for any winning strategy.

Dr. Mark A. Wainberg is head of AIDS research at the Lady Davis Institute for Medical Research (LDI), Director of the McGill University AIDS Centre located at the LDI, and Professor of Medicine and of Microbiology and Immunology at McGill University in Montreal. He is an internationally recognized scientist in the field of HIV/AIDS, who served as President of the International AIDS Society between 1998 and 2000 with responsibilities that included organizating the XIIIth International Congress on AIDS in Durban, South Africa in 2000.

For the full press release click here (in French)

March 19, 2013