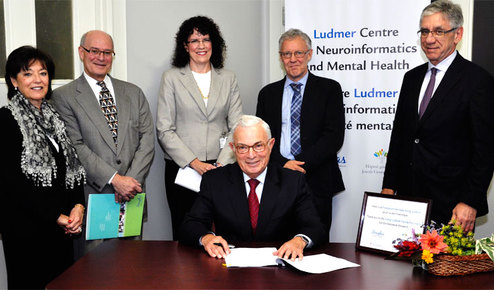 The Douglas Mental Health University Institute and the Jewish General Hospital have announced a major donation of $4.5 million from the Irving Ludmer Family Foundation. This donation, one of the largest ever in mental health, will go towards creating a centre for neuroinformatics and mental health.

The Ludmer Centre for Neuroinformatics and Mental Health represents a multidisciplinary research platform that is unique in the world. Its ultimate goal will be to significantly reduce the ates of mental illness by finding scientific methods to establish early childhood risk factors.

For example, researchers at the Ludmer Centre will address the following questions:
How does the interaction of genes with favourable and unfavourable environments affect a child's brain development and risk of mental illness?
Why are some children affected a great deal by high-risk environments while others are more resilient?
To answer these questions, the centre will use an innovative and never-been-done approach that incorporates various branches of research such as neuroscience, computational biology, mathematics, genetics, epigenetics, bioinformatics, epidemiology and computer science. The centre will analyze and process complex bodies of data from a number of research projects around the world.

The scope of this endeavour is enormous and, once complete, the project will represent an investment of over $11 million over four years. The $4.5-million donation from the Irving Ludmer Family Foundation announced today represents a very significant part of this investment and is an unprecedented donation for mental health research.

"Although we have wonderful psychologists, psychiatrists, nurses and social workers, all providing help to patients in exemplary fashion, mental health in Canada is sadly not functioning efficiently. This collaborative approach is one of the most exciting things I've ever seen in Quebec and has the capacity to transform the way we think about mental health," observed Dr. Hartley S. Stern, MD, Executive Director of the Jewish General Hospital.

"It doesn't happen very often that we get to use the word 'historic' when we make an announcement. However, today's donation definitely fits the bill. Thanks to this unprecedented donation from the Irving Ludmer Family Foundation, this centre represents true hope for preventing mental illness. In the end, the lives of thousands of children, teens and adults around the world—and the lives of their families—will be spared from the devastation of mental illness. Because of this hope, we would like to extend our infinite gratitude to the Irving Ludmer Family Foundation," expressed an enthusiastic Lynne McVey, RN, M.Sc., Executive Director of the Douglas Mental Health University Institute.

"The Ludmer Centre will harness basic and clinical research at the Douglas Institute, McGill University, the Lady Davis Institute and the Montreal Neurological Institute and Hospital to become an international hub for the study of human development and mental health. If we look out over a playground of happy 5-year-olds at play, full of the energy and joy of childhood, we know that as early as 6 to 8 years of age some of these same children will be afflicted with disorders such as attention deficit disorder or social anxiety, which will rob them of the happiness at younger ages. By adolescence, many of these same children will turn to drugs and towards a path that leads to anxiety disorders and depression. The obvious question is what can we do to prevent such fates? This centre will be part of the solution and represents a great step towards the ability to directly address issues associated with child mental health." explained Michael Meaney, CM, PhD, CQ, FRSC, a world-class researcher recognized for his work in epigenetics and Scientific Director of the Ludmer Centre for Neuroinformatics.

Contacts:

Douglas Institute
Marie France Coutu

Communications and Public Affairs Directorate

Phone: 514-761-6131, extension 2769

marie-france.coutu@douglas.mcgill.ca
Jewish General Hospital
Astrid Morin
Communications Specialist
Public Affairs and Communications
T: 514-340-8222, extension 4612
amorin@jgh.mcgill.ca
Related coverage
Lab Product News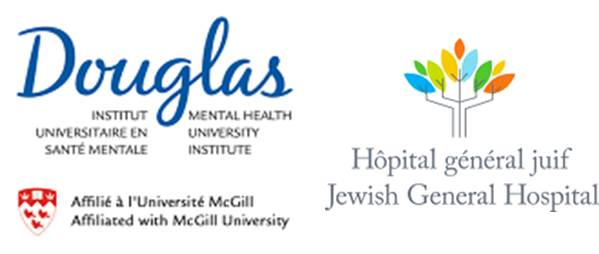 September 23, 2013