Epidemiologist who conducted some of the first Canadian studies in colorectal cancer screening has a talent for outreach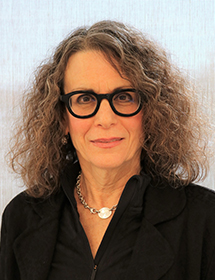 Source: RI-MUHC
Maida Sewitch, PhD, an associate professor in the Department of Medicine at McGill University and scientist at the Research Institute of the McGill University Health Centre, was awarded the designation of Canadian Association of Gastroenterology Fellow this month. She was selected for this honour in recognition of her continuing service to the Canadian Association of Gastroenterology and to Canadian gastroenterology. "I am humbled and honoured to join the CAG Fellows, and to be among esteemed colleagues at the CAG who value excellence in health care, research and service. This award will facilitate new opportunities for me to inspire the next generation of scientists and clinician-scientists," she said.
A faculty member at McGill University since 2004, Maida Sewitch conducted some of the first Canadian studies in colorectal cancer screening. Her early work using Canadian Community Health Survey data showed that the majority of Canadians were not aware of developments in colorectal cancer screening. Primary research data revealed that many primary care physicians were unfamiliar with colorectal cancer screening guidelines and wanted changes to the health care delivery system to improve their ability to deliver colorectal cancer screening. Most recently, she developed a smartphone app to help patients prepare for their colonoscopy appointments. Ongoing work is aimed at introducing this patient-centred app into clinical practice.
Since coming to McGill, Maida Sewitch has provided epidemiology education and training to graduate students in the Department of Epidemiology, Biostatistics and Occupational Health at McGill, where she holds an appointment as Associate Member. In 2018 she received the Outstanding Faculty Mentor Award from the Epidemiology, Biostatistics and Occupational Health Student Society. She has held knowledge translation events to increase public awareness of the importance of cancer prevention and risk reduction, including an educational event for high school students in Kahnawake, Quebec.
As an active member of CAG since 1998, Maida Sewitch has served on several committees, including the Nominations and Research Affairs Committees. Currently she is Lead of the Quality Innovation Committee and a member of the Women's Mentorship Program at the CAG. She is a grant reviewer at the Canadian Institutes of Health Research and Cancer Research Society and has served on the editorial boards of the American Journal of Gastroenterology and World Journal of Gastroenterology.
Learn more about the designation of CAG Fellows
March 25 2020