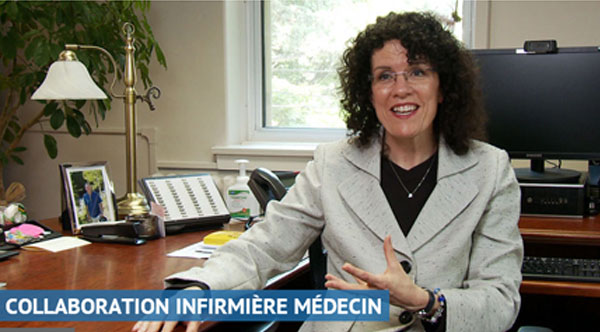 The Sur les étages Web documentary takes a new look inside the nursing profession. This documentary includes both a film that will be broadcast on RDI and tou.tv and a website that profiles eight nurses, including the Executive Director of the Douglas Institute, Lynne McVey, who has chosen to talk about the nurse-doctor relationship.

"When there is a partnership between doctors and nurses, patients are the ones who reap the benefits, which are considerable and which no medication can replace," she explained.

The documentary will air on RDI on Thursday, March 21 at 8:00 p.m.

Watch the trailer
Watch the interviews with nurses on the Web documentary site or send your thanks to an outstanding nurse

March 22, 2013