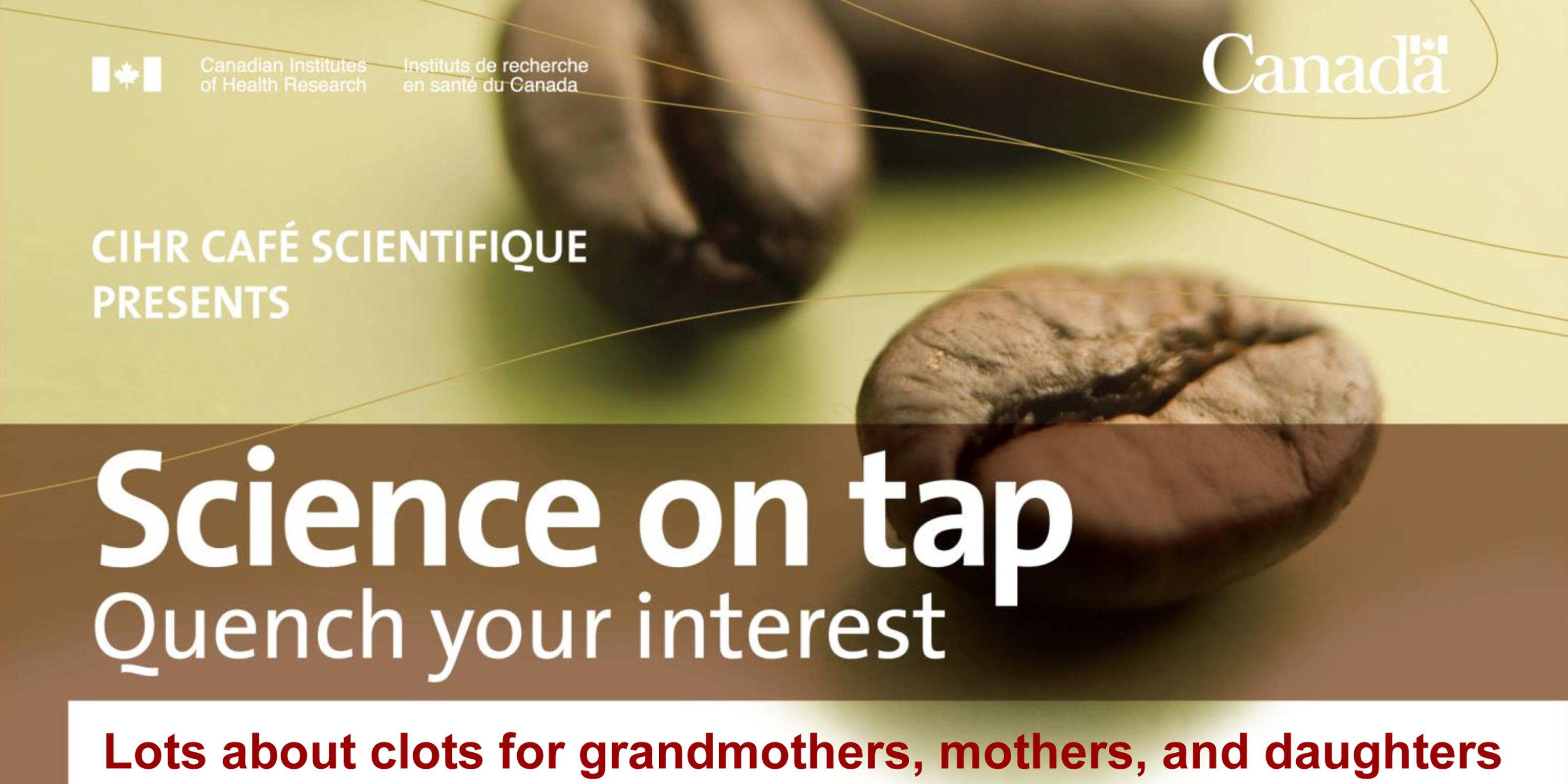 In the scope of DVT Awareness Month, the CETAC team is hosting a free CIHR Café Scientifique event that will feature a panel of our JGH thrombosis experts who will be speaking on women's increased risk of developing blood clots.
The panelists will discuss what factors increase women's risk for developing blood clots during various phases of their lifespan, including during pregnancy and use of hormonal agents, as well as what can be done to reduce these risks.
Informal presentations by the experts will be in English and will be followed by a bilingual Q&A.
Thursday, March 20, 2014
6:30 to 8:30 p.m.  
Java U Côte-des-Neiges


5620 Cote-des-Neiges Road (corner Dupuis)
Refreshments and snacks will be provided.
Attendance is free and open to all, but space is limited to 60 people.

Please reserve your spot by contacting Caitlin Wharin: 514.340.8222 ext. 4673 or caitlin.wharin@ladydavis.ca.

For more information on the event, visit the CIHR Café Scientifique website.
February 28, 2014