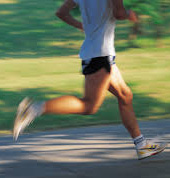 Are you looking to lose weight or increase your level of activity? Do you know someone who would like to reduce their risk for developing heart disease? If so, you, or the person you know, may be eligible for the McGill CHIP web-based health improvement program. The CHIP people are evaluating the usefulness of an e-health website to improve cardiovascular risk factors through lifestyle changes.

The program is offering access to an online lifestyle management program for individuals between the ages of 30 and 75. If you are sedentary, have access to the internet and have at least one of the following health issues: cardiovascular disease, diabetes, excess body weight, high blood pressure, high cholesterol or smoke cigarettes, you may be eligible to participate in this study. The program is free of charge.

Read the full article in the McGill Reporter.

October 8, 2013