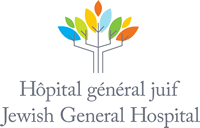 March is Liver Health Month in Canada
Montreal, February 28, 2014 – It is estimated that one in 10 Canadians, nearly three million people, has some form of liver disease. The most common types—viral hepatitis, fatty liver disease and liver cancer—are all on the rise, which means the increase in death rates from these diseases and their complications will also continue to climb. For this reason, the Jewish General Hospital (JGH) is supporting Liver Health Month by raising awareness and encouraging Canadians to adopt lifestyles that may help to prevent liver disease.

The liver, the largest internal organ, is the most metabolically complex in humans and is vital to the day-to-day functioning of the body. It performs over 500 different tasks, including fighting off infection, neutralizing toxins, manufacturing proteins and hormones, controlling blood sugar and helping to clot the blood. Because of its wide-ranging responsibilities, the liver often comes under attack from viruses, toxic substances (including alcohol), contaminants and disease.

Although liver disease is stereotypically linked to alcohol or drugs, the truth is that over 100 known forms of liver disease are caused by a variety of factors and affect everyone from infants to older adults. Among the many risk factors for liver disease, obesity, alcohol and drug abuse, and viral hepatitis rank as the most prevalent.

While there have been major advances in treating liver diseases, there are no cures. That's why it's important to take preventive steps, such as making healthy lifestyle choices, getting immunized against viruses that can cause liver disease, maintaining a healthy weight and drinking alcohol in moderation.

"At the Jewish General Hospital, we are proud to work with our local and global partners to do whatever we can to combat liver disease by making information more readily available to the public," says Dr. Lawrence Rosenberg, JGH Executive Director. "As experience has shown time and again, prevention is the ideal means of ensuring good health, since it enables patients to avoid needless pain at a later date. Since prevention helps to reduce the eventual need for medical treatment, it also enhances the efficiency and cost-effectiveness of the public healthcare system."

The JGH encourages members of the public to learn more about how to protect themselves from liver disease by visiting www.liver.ca .

March 12, 2014