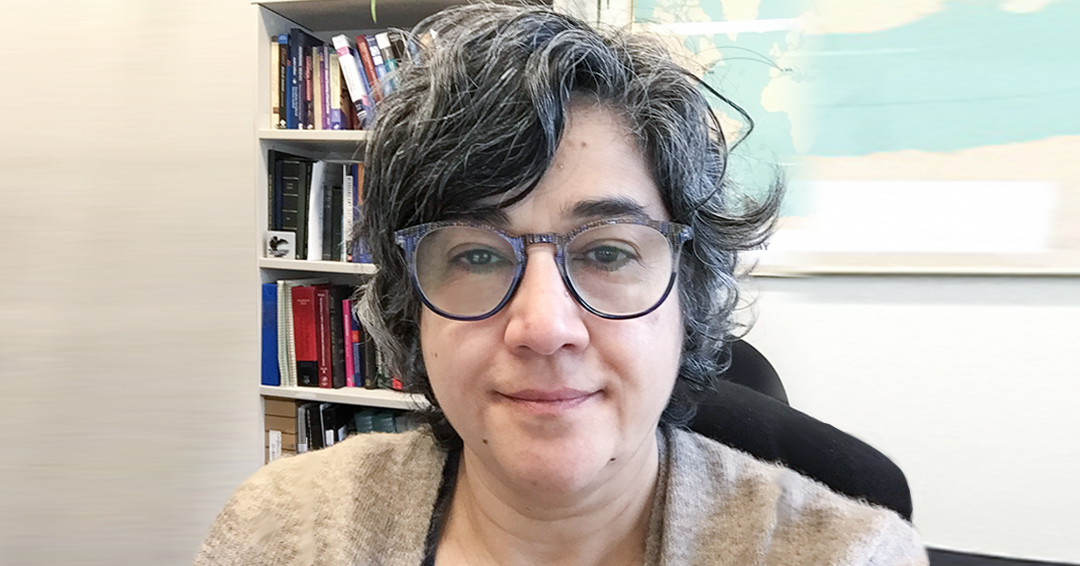 We are pleased to announce the appointment of Lili-Naz Hazrati, MD, PhD, as Chair of the Department of Pathology, Faculty of Medicine and Health Sciences (FMHS), McGill University, effective August 1, 2023. We would like to thank Marie-Christine Guiot, MD, for leading the Department on an interim basis since October 2021.
Before studying medicine, Dr. Hazrati obtained her BSc in Biology-Physiology, and an MSc and PhD in Neurobiology at Université Laval followed by post-doctoral work in Neuroscience at Yale University. She then attended Université de Montréal where she obtained her MD and completed further post-doctoral work in Neuroscience. Dr. Hazrati then did her residency in Neuropathology as well as a clinical research fellowship at the University of Toronto. During this time, she was also an Invited Scientist in Neurodegeneration at the University of Pennsylvania.
Prior to accepting her new appointment at McGill, Dr. Hazrati was Associate Professor, Laboratory Medicine and Pathobiology at the University of Toronto, and a staff neuropathologist at The Hospital for Sick Children, Toronto. For the past several years, she has been an Associate Scientist, Mental Health and Neuroscience at SickKids Research Institute. She also previously held positions as a staff neuropathologist in the University Health Network-Toronto, and as a principal investigator at the Tanz Centre for Research in Neurodegenerative Diseases at the University of Toronto.
Dr. Hazrati is highly regarded for her research on the long-term effects of head trauma as well as other factors contributing to later-life neurodegenerative disease. As a principal investigator, she currently holds a Canadian Institutes of Health Research (CIHR) grant titled Long-term Effects of Mild Traumatic Brain Injury through Premature Cellular Senescence. She was a co-investigator on the recently completed CIHR-funded study Contribution of Mid-life Comorbidities to Alzheimer's. She is also involved in two studies funded by the National Institutes of Health including as co-investigator of the Neuropathological Assessment of TBI-related Neurodegeneration and Neurocognitive Decline – Center Without Walls study.
Dr. Hazrati is a member of several networks and working groups to set standards of practice and diagnostic criteria including the Canadian Traumatic Brain Injury Research Consortium, and The Collaborative Neuropathology Network. She is a member of numerous professional organizations including the Canadian Association of Pathologists, American Association of Pathologists, the American Association of Neuropathology and the International Brain Research Organization. For the past decade, she has acted as Neuropathology consultant for both the Ontario and Quebec provincial forensic units.
Dr. Hazrati's education and teaching activities include the National Pediatric Pathology network resident training, and she also designed and implemented online teaching for the Pathology Residency Program at Memorial University. She currently serves as Chair, Neuropathology Exam Board for the Royal College of Physicians and Surgeons of Canada. She is the author of 110 peer-reviewed articles and has given interviews for numerous books and media outlets both in Canada and abroad.
As Chair of the Department of Pathology, Dr. Hazrati will direct the academic activities of the Department including on-campus research. She will oversee the Department's undergraduate and postgraduate programs, as well as recruitment and the promotion of pathology services across all the McGill-affiliated academic institutions. She will make recommendations and advise the Dean on academic recruitment, appointments, promotion and tenure.
Please join us in congratulating Dr. Hazrati on her appointment and in wishing her every success in her new role.
David Eidelman, MDCM

Vice-Principal (Health Affairs) Dean of the Faculty of Medicine & Health Sciences

Lesley Fellows, MD, PhD

Vice-Dean, Academic Affairs