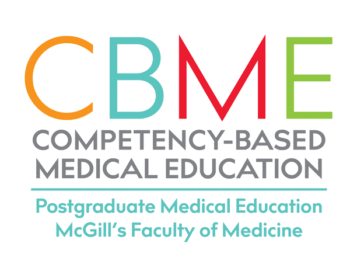 By Caroline Phaneuf and Lisa Dutton
In 2013, the Royal College of Physicians and Surgeons of Canada began developing Competency by Design (CBD), Canada's version of competency-based medical education (CBME).  In 2017, McGill and Canada's 16 other postgraduate medical education (PGME) offices started introducing this new approach. In addition, Canada's Family Medicine residency programs successfully implemented a similar approach, known as the "Triple C" curriculum, as early as 2008. 
To date, 20 McGill PGME programs have transitioned to CBME. The rest of our Royal College specialty programs will adopt CBME over the next few years.  CBME will build on the excellence, mentorship and coaching for which our clinician-teachers are known.
CBME is a major step forward in formative assessment. Each residency program worked with the Royal College to develop its unique set of training and assessment requirements – called Entrustable Professional Activities (EPAs).  Each EPA includes CanMEDS-based milestones related to different stages of training.  The EPAs and milestones lay out a clear learning plan for residents and provide well-defined teaching and assessment goals for educators.
Under the CBME model, clinical-teachers directly, deliberately and frequently observe residents providing them with feedback and coaching. The goal is to help residents acquire their competencies to ensure they can be entrusted for each EPA. These clinician-teachers will record their observations and assessments using the one45 electronic platform. The Competence Committee will review these assessments to decide on a resident's readiness for promotion to the next stage of training.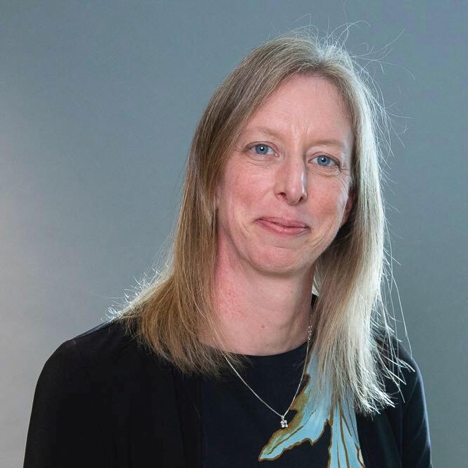 McGill Program Directors Dr. Elizabeth Hazel (Rheumatology Residency Program), and Dr. Catherine Weber (Nephrology residency program), offer ideas and advice while discussing how each has prepared for their program's transition to CBME. 
1. QUESTION: Will teaching residents change significantly with CBME?
DR. ELIZABETH HAZEL: No, it really won't be that different. CBME will make the expectations more obvious for both the clinician-teacher and the learner. It will make it easier for clinician-teachers to identify the abilities of learners at different stages of their training. Right now, there is a lot of variability in how residents are assessed and with CBME there will be clear expectations of what skills and competencies residents need to demonstrate at each of four-levels of CBME training. It will also offer faculty members guidance to address any gaps in the learner's knowledge and will employ more specific standards for assessment.
2. QUESTION: How do you respond to colleagues who question why we are moving to CBME?
DR. ELIZABETH HAZEL: Although the traditional training model has produced excellent physicians, I emphasize to my colleagues that CBME entails more frequent assessments of specific skills through Entrustable Professional Activities, and we will be able to identify earlier the domains where a trainee requires more support. CBME will lead to a better training experience because we'll be able to give all residents the support they need to succeed as a medical professional.
3. QUESTION: How did you determine your EPAs?
DR. ELIZABETH HAZEL: We had our first meeting at the Royal College of Physicians and Surgeons of Canada two years ago. One of the big projects was to remap our program to see what parts of our discipline are taught in different rotations. In CBME, we focus on basic skills before advanced skills, so we revised our resident scheduling templates to ensure residents had access to the right types of cases at the right time. We also added rotations, which we call Junior Staff Rotations, that highlight more advanced skills in their training, so we matched their EPAs with educational experiences they would be having.
4. QUESTION: How did you help your program's faculty to become familiar with CBME?
DR. CATHERINE WEBER: Over the past few years, I have visited each teaching site every six months to have one-on-one meetings with faculty. I explain CBME and give advice on how to complete the various EPAs. In addition, this past year, we paired-up with the Pediatric Nephrology group and had members of the PGME Education Team come to speak to our residents at Academic Half Day and to our faculty at Nephrology rounds on two occasions. For the faculty, we spoke about assessments, how to give good feedback and the strengths of the CBME curriculum. The transition this past July 1 went smoothly because we've been revving-up over the last two years. Now that we're using the current platform – One45 – we'll organize training for that as well.
5. QUESTION: What more have you done to ensure a smooth transition to CBME?
DR. CATHERINE WEBER: Nephrology across the country transitioned to CBME last year, but as we didn't have any residents match last year, we only started in July 2019. We therefore had extra time, but we used it well. I did a soft launch of EPAs this year, so residents and faculty in our program have had some practice.  Essentially, I made an abbreviated list of EPAs that the PGY-5's had to complete. They had to ask for an EPA assessment by sending an electronic request to a physician they were working with via the software program. In truth, there has not been a full uptake because it's not 'real' yet for the current PGY-5s, but everyone is trying their best, sees the benefits of it, and it's been helpful to get out the kinks. In the end, this soft launch benefited the non-CBME residents because they received more formative feedback.
6. QUESTION: What advice do you have for programs launching over the next few years?
DR. CATHERINE WEBER: To make the workload more palatable to faculty, I broke down the EPAs into "specialty areas in Nephrology." In our program, no one really does everything: some do transplants, others do hemodialysis, etc. I asked each faculty member to go through the EPAs they will use the most often to become comfortable with these as a start.
7. QUESTION: How have you further reduced the workload for faculty?
DR. CATHERINE WEBER: We have decided that in our residency program, our faculty will have to complete about one EPA per week for each resident on service. In the weekly Longitudinal Clinic, the supervising staff will have to fill out one EPA per clinic. Of course, another EPA could always be completed depending on the cases the resident sees. To minimize the duplication of work, I've significantly shortened the ITERs (In-Training Evaluation Report forms), which faculty will still fill out on a monthly basis. I've taken out all the items that we will cover with the EPAs and have just left the global assessment of CanMEDs roles. The idea is that the EPAs will evaluate specific competencies and the ITER forms will offer a global view of a resident's competencies.
—
The McGill PGME Education team has created a variety of CBME teaching and learning materials that each program can adapt. The PGME Education team has also created a series of videos that capture the experience and advice of programs that have transitioned to CBME. You can find this material on the CBME section of the PGME website.
Should you have questions at any point before or during your program's transition to CBME, please don't hesitate to contact the Postgraduate Medical Education Office at: pg-education.med@mcgill.ca.
November 1 2019