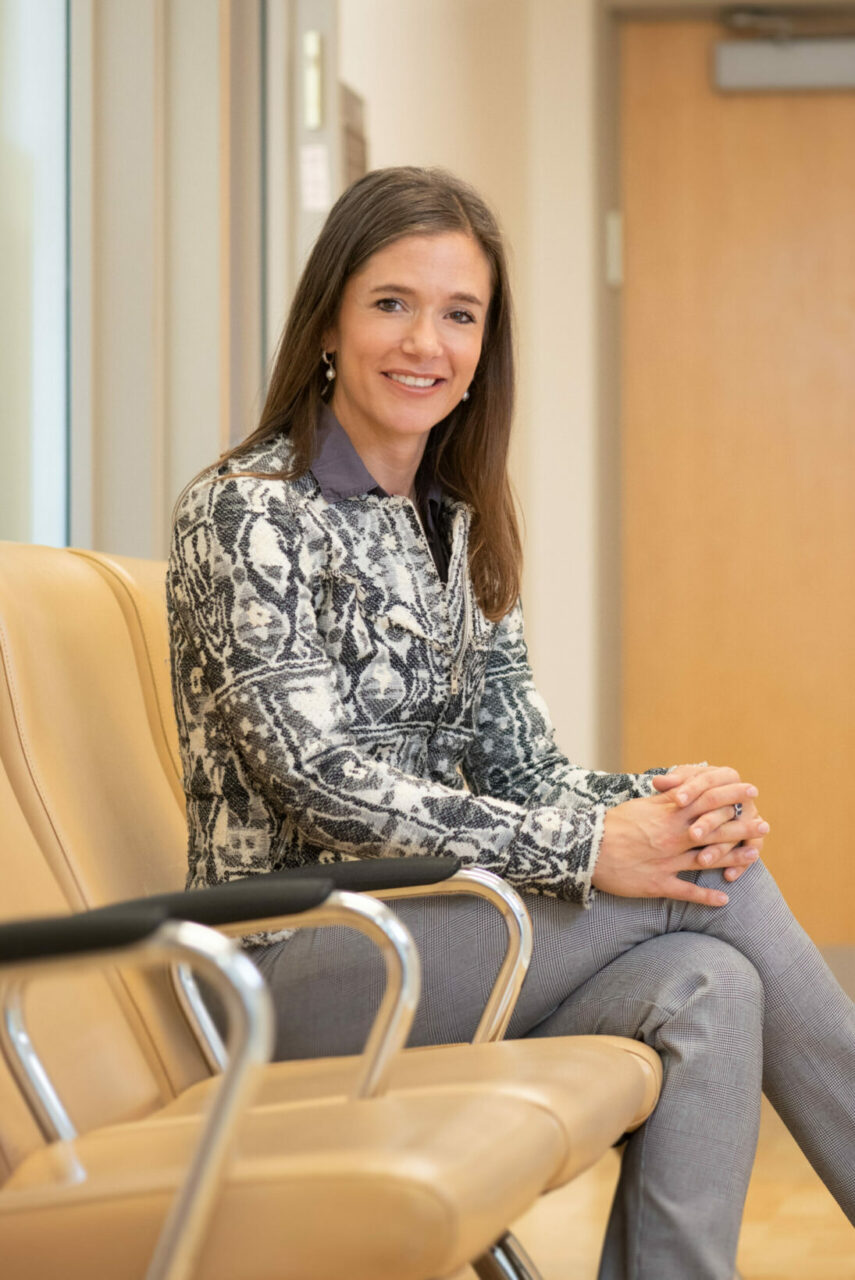 In many low to middle income parts of the world, resources for cancer treatment are so overburdened that psychosocial care for patients may be neglected. Dr. Melissa Henry is leading an international effort to implement programs and build capacity for a future generation of psycho-oncologists.
By Tod Hoffman, Lady Davis Institute

October 23, 2018, Montreal – On Sunday, Dr. Melissa Henry, a psycho-oncologist at the Jewish General Hospital (JGH) and senior investigator at the Lady Davis Institute, heads to Hong Kong where she will serve as co-chair for the International Psychosocial Oncology Society's (IPOS) Research Training Academy to empower the future generation of psycho-oncology researchers from low and middle income countries. These countries, according to the World Health Organization, account for approximately 70% of cancer deaths. The Research Training Academy is an intensive three-day gathering intended to improve global psychosocial care for cancer patients and their loved ones.

"Participants are coming from all over the world to learn best practices for designing and implementing research projects that will provide evidence-based approaches to psychosocial care," said Dr. Henry, who is also an Assistant Professor in the Department of Oncology at McGill University.

The Segal Cancer Centre at the JGH emphasizes the principle of whole person care, which combines treating the physical effects of disease with providing psychosocial support for patients diagnosed with cancer and their caregivers. In many lower income countries health care resources are over-burdened, forcing them to emphasize physical care, while sometimes neglecting psychological and emotional factors. Dr. Henry is on a mission to change this and have patients everywhere receive the psychological and emotional support that is so critical to their well-being and quality of life.

"First and foremost, there is a need to recognize that we are doing more than – hopefully – curing a disease. We are caring for a person who is experiencing a potentially life threatening illness, side effects from treatments, and the emotional impact of confronting morality, physical limitations, and everything else associated with cancer," she said. "We consider addressing these issues to be as important for the patient's overall well-being as treating the cancer itself."

Last year, the Training Academy was held in Kigali, Rwanda and resulted in meetings with the Minister of Health and key officials, who committed to including psycho-oncology as part of their National Cancer Plan. Dr. Henry and other IPOS members drew up a blueprint for implementation.

"The outcome of our Rwandan experience was extremely positive," she reports. "It demonstrated recognition of the importance of psychosocial oncology. Furthermore, it affirmed IPOS as a leader in providing training and mentorship to build the necessary capacity to foster structured clinical and research programs that will improve the patient experience."

While approaching whole person care, as at the Segal Cancer Centre, it is crucial to speak to the cultural specificity of the countries in which psychosocial interventions are being adapted. The forthcoming IPOS World Congress will be attended by more than 800 psycho-oncology scientists and clinicians from all across the globe. This represents an extraordinary opportunity, as it presents significant challenges.

"Each country has its own issues with which to contend," Dr. Henry acknowledges. "For example, in many communities cancer is stigmatized, people are blamed or blame themselves for getting the disease, patients are shunned because people believe it is contagious. In Africa, for example, we reached out to involve traditional healers to help us bridge cultural divides."

The Research Training Academy is a unique initiative to promote psychosocial cancer treatment around the world. and an opportunity for Dr. Henry to encourage the kind of care for which the Segal Cancer Centre is internationally renowned.

The 6th annual Academy will be offered at the 20th World Congress of Psycho-Oncology in Hong Kong, October 28-30, 2018. IPOS Academies have been co-sponsored by the World Health Organization.

For media inquiries, and to arrange interviews with Dr. Henry contact: 
Tod Hoffman

Research Communications Officer

Lady Davis Institute

Tel.: 514-340-8222 x 28661

Email: tod.hoffman@ladydavis.ca

 For more about the Lady Davis Institute: www.ladydavis.ca For more about the Jewish General Hospital: www.jgh.ca
October 24, 2018