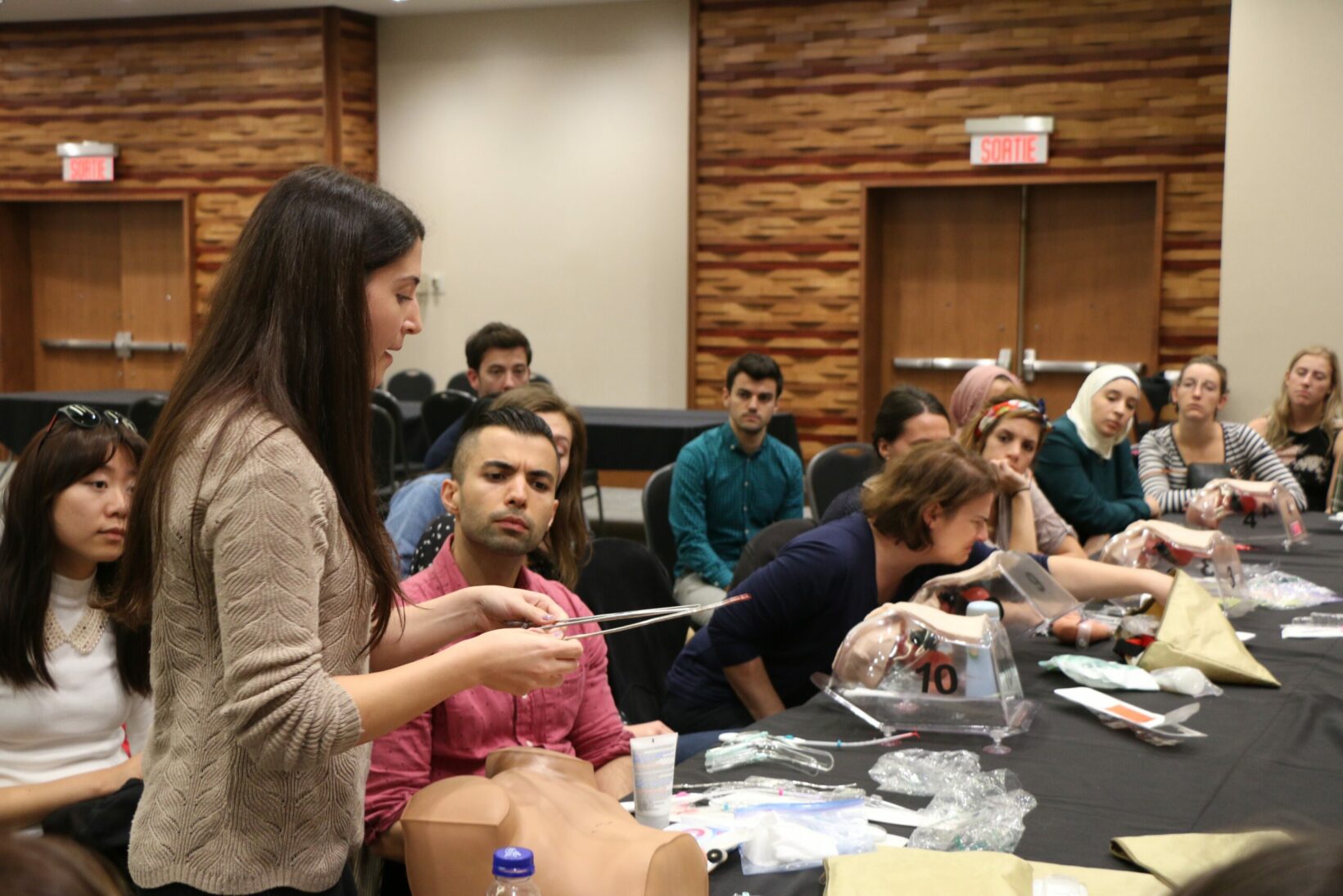 By Frédérique Mazerolle

On September 29, close to 300 students from the four Faculties of Medicine in Quebec and from the University of Ottawa were united for a day of workshops and talks on topics ranging from Indigenous health to health of gender minorities, all whilst exploring rural family medicine and maternal and prenatal care. Dr. Guillaume Charbonneau, president of the College of Family Physicians, was the keynote speaker for this event.

Celebrating its 10th anniversary this year, the Family Medicine Student Symposium reminds us of the important need for more primary care practitioners and the increased interest from the new generation of health care professionals in the making.

"When the CaRMS [the Canadian Resident Matching Service] results are made available each year, we hear a lot about the number of vacancies in Family Medicine and less about the growing number of positions being filled," states Dr. David Eidelman, Vice-Principal of Health Affairs and Dean of the Faculty of Medicine at McGill. "The untold story is that we are training many more Family Physicians today than we did a decade ago."

In fact, more than half (433) of Quebec medical students were paired to Family Medicine in the latest CaRMS match; in 2008, that number represented 40% of the match results (292 students).

Organized by the Family Medicine Student Interest Group (FamSIG), with the support of the McGill Department of Family Medicine, the Symposium gave students an in-depth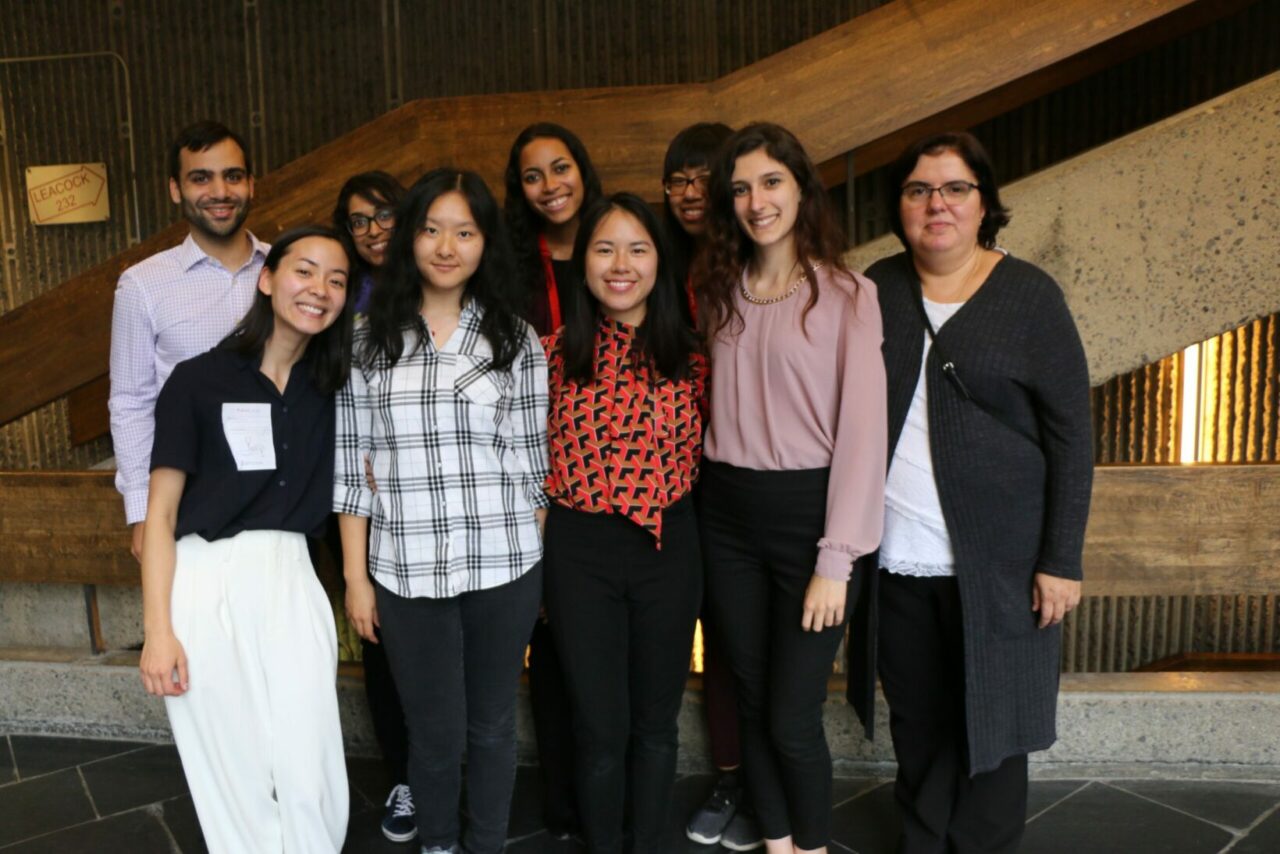 look at the fascinating and enriching opportunities offered in the practice of Family Medicine.

"When people think of Family Medicine, it usually has to do with going to see their family physician," explains Noémie Maynard, a first-year medical student and member of the Symposium's promotion and registration sub-committee.

"We wanted to think more 'outside of the box' by offering a strong diversity of issues and aspects that are related to primary care, but are usually not as well known," she says.

It was also an opportunity for the Department to highlight the importance of its relationship with students through collaborative effort and new and improved initiatives.

"The Department of Family Medicine has made it a priority to foster interest in primary care to the undergraduate class," explains Dr. Mark Karanofsky, former Director of Undergraduate Education in the Department of Family Medicine and interim Unit Director of the Herzl Family Practice Centre.

Over the years, the MDCM curriculum has been the subject of notable additions related to Family Medicine, such as various Clerkship courses and the Longitudinal Family Medicine Experience (LFME), which provides students with early exposure to primary care, patient-doctor relationships, and medical ethics.

"We are providing pinpoint and clinical teaching sessions and clinical vignettes about various subjects related to Family Medicine to make sure everybody has the same exposure in rural and urban settings," says Dr. Maryse Fournier, Director of the Clerkship in Family Medicine.

This academic year, all 183 first-year medical students have been paired with an individual preceptor in a primary care setting, ranging from Family Medicine groups (GMF) to nursing homes. It is fair to say that the LMFE course has grown tremendously over the years, thanks to the efforts of Dr. Leonora Lalla, Associate Dean, Continuing Professional Development, Sheila Zoghaib, Administrator, LFME and Dr. Goldie Marmor, former LFME Course Director and newly appointed Director of Undergraduate Education as of October 1, 2018.

"I am excited for the future of Family Medicine  […] students, members of the University and the general population are coming to the realization that primary care is crucial in order to have a good health care system," Dr. Marmor explains. It is thus an exciting time to be in Family Medicine and certainly for the education of our future physicians."

November 2, 2018