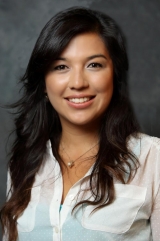 jooay is an app that helps children with disabilities and their families to locate leisure opportunities that are: Accessible, suit their needs and abilities, match their preferences, can help them develop and participate in society.

The development of the app has been led by Dr. Annette Majnemer, Director and Associate Dean of McGill's School of Physical & Occupational Therapy (SPOT) and Dr. Keiko Shikako-Thomas, Assistant Professor in the Occupational Therapy Program, also in SPOT.

Dr. Shikako-Thomas recently appeared on CTV's Canada AM to discuss the app. Click here to learn more about jooay.

Click here to read an article about jooay in the Montreal Gazette.

March 26, 2015