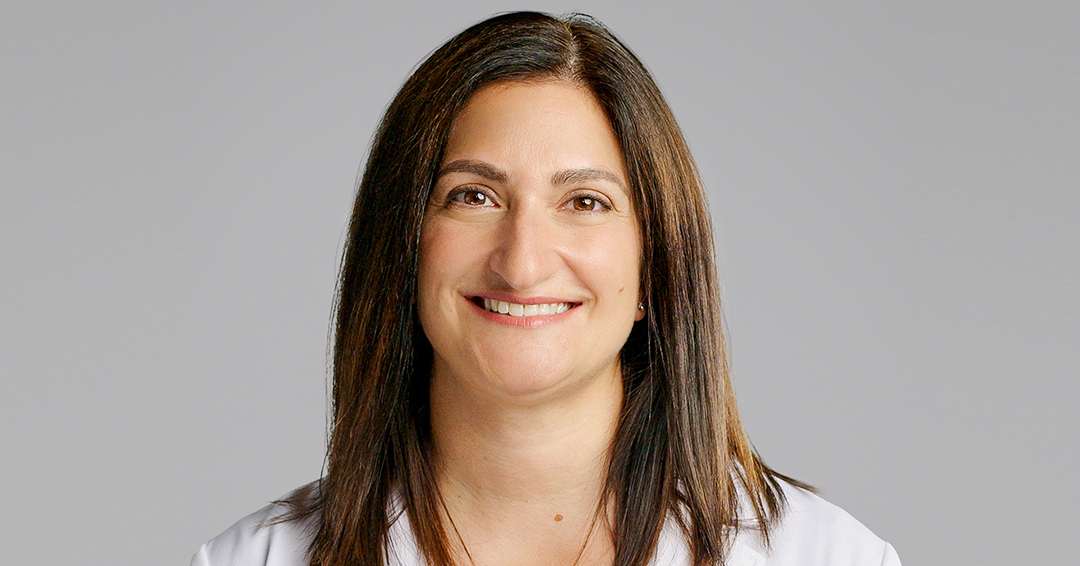 We are pleased to announce the appointment of Joanne Alfieri, MDCM, MMEd, to the newly created position of Assistant Dean, Curricula, Postgraduate Medical Education (PGME), Faculty of Medicine and Health Sciences (FMHS), McGill University.
Dr. Alfieri is Associate Chair (Education) and Associate Professor in the Gerald Bronfman Department of Oncology and practices as a radiation oncologist at the McGill University Health Centre. A graduate of McGill Medicine (2004), Dr. Alfieri completed her postgraduate clinical training in Radiation Oncology at McGill, followed by a Fellowship in gynecological cancers and image-guided brachytherapy at the Peter MacCallum Cancer Centre in Melbourne, Australia. Dr. Alfieri's primary clinical research is focused on gynecological malignancies, evaluating the effectiveness of MRI-guided brachytherapy for cervical cancer, and the role of SBRT in oligometastatic gynecological cancers. She is the co-founder of the Program for Women's Cancer Research teampwr.ca.
Passionate about medical education, Dr. Alfieri completed a Postgraduate Fellowship at the Institute of Health Sciences Education (IHSE) during her residency. She was awarded the Jonathan Campbell Meakins and Family Memorial Fellowship in 2011. In 2019-2020, she was named the Richard and Sylvia Cruess Faculty Scholar in Medical Education for promoting excellence and scholarship in medical education. Dr. Alfieri earned her Masters degree in Medical Education at the University of Dundee in Scotland. She is currently an Associate member of the IHSE.
Over the course of her career, she has gained significant expertise in health professions education through her current roles as Associate Chair (Education) and Radiation Oncology Fellowship Director, and previous role as the Residency Training Program Director for Radiation Oncology from 2015-2022. Dr. Alfieri has been a member of numerous medical education committees including the Postgraduate Medical Education Patient Safety Advisory Committee, the Clinical Education Champions Committee, and the Steering Educational Excellence (SEE) Committee.
In 2021, Dr. Alfieri was recognized for exceptional contributions to education in the Faculty of Medicine and Health Sciences and named to the Faculty Honour List for Educational Excellence. That same year, she also received the Canadian Association of Medical Education (CAME) Certificate of Merit Award for promoting medical education in Canadian medical schools.
In her new role, Dr. Alfieri will develop and maintain critical education programs at the PGME level. These include curricular design for required activities as mandated by the Canadian Residency Accreditation Consortium (CanRAC), McGill University, PGME, and others. She will also be responsible for various PGME activities including PGME trainee orientation, the pre-entry assessment program (PEAP) curriculum, and Program Director development workshops.
Please join us in congratulating Dr. Alfieri on her new appointment and in wishing her continued success.
David Eidelman, MDCM
Vice-Principal (Health Affairs)
Dean of the Faculty of Medicine &
Health Sciences
Regina Husa, MD
Associate Dean, PGME