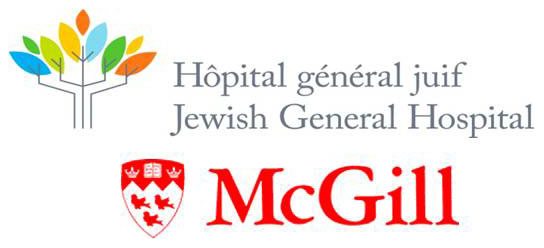 The Jewish General Hospital (JGH) has become the first hospital in Canada to perform robot-assisted surgery to complete an extremely complex operation known as the Whipple Procedure. In this procedure, a pancreatic tumour is removed by having the robot gain access to the tumour through a series of small punctures. Gone is the need for large incisions in the abdominal wall.

The advantage of the surgical robot is that it permits greater precision in performing the surgery, as well as improved functional and cosmetic results. The da Vinci robot provided Dr. Tsafrir Vanounou, a staff surgeon in the JGH Division of General Surgery, with a three-dimensional perspective of the operating field through a special digital viewer. With the da Vinci surgical system, patient discomfort and recovery time are dramatically reduced, as is the duration of the hospital stay. Moreover, the risks of complications are diminished and external scars are minimized.

"The da Vinci robot provides life-saving cancer surgery of unusual complexity and is the latest in a long line of achievements by the Jewish General Hospital to take full advantage of cutting-edge technology," says Dr. Hartley Stern, JGH Executive Director. "Every effort is made at the JGH not only to keep abreast of the most up-to-date surgical techniques, but to be at the forefront among hospitals in Quebec and Canada in developing new procedures to make essential surgery more available to a wider array of patients."

The first person to undergo the robot-assisted Whipple Procedure at the JGH was Sara Canzer, a patient in her 20s, after a tumour on her pancreas was discovered following a routine ultrasound of her kidneys. Despite her initial shock, Ms. Canzer says she was glad when Dr. Vanounou proposed the less-invasive robotic Whipple Procedure. Since then, two additional robot-assisted Whipple have been successfully completed by Dr. Vanounou and his JGH team. "Accomplishing such a complex procedure was possible thanks to the dedication of everyone, including Dr. Simon Bergman, the operating room staff and, of course, the donors who have made the robot available to us," says Dr. Vanounou.

"In the beginning, I was completely unaware that this type of surgery was possible robotically," explains Ms. Canzer. "But I knew I was in good hands at the JGH, and Dr. Vanounou and his team took care of me at every step of the process, from initial diagnosis, through treatment, and finally through my recovery."

Recent advancements in the medical field with the use of hand-access devices mean that patients can now benefit from more efficient and precise medical treatment, says Dr. Vanounou. "With the da Vinci surgical system, the JGH is incredibly proud to provide patients with advanced treatment methods, while pushing the frontiers of surgical oncology to ensure that we can offer cancer patients at the JGH the most advanced and up-to-date surgical therapies available on the market."

February 2, 2012