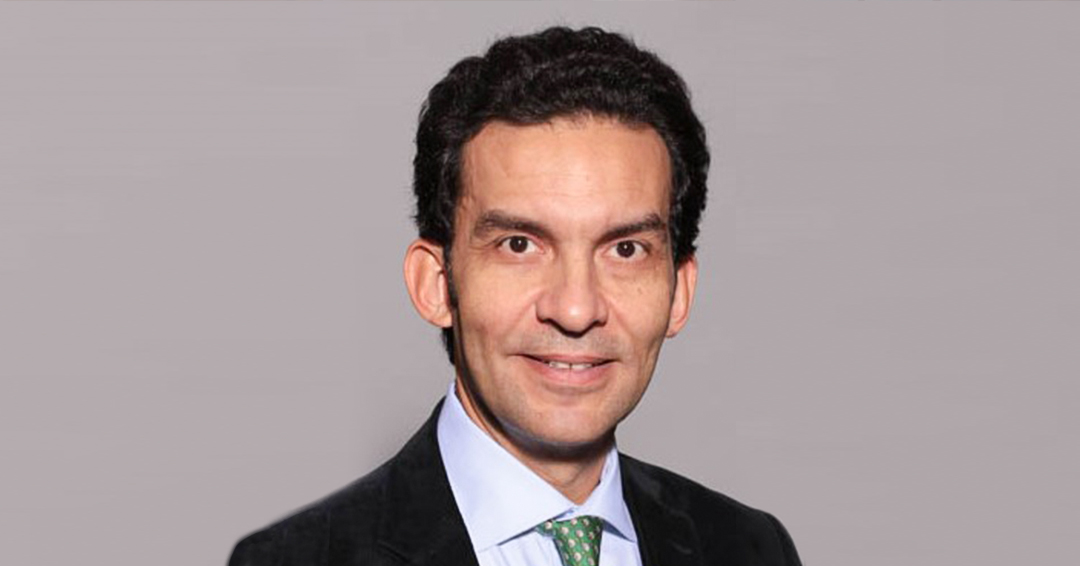 We are pleased to announce the appointment of Jean-Pierre Pelage, MD, PhD, to the role of Chair, Department of Diagnostic Radiology, Faculty of Medicine and Health Sciences (FMHS), McGill University. Dr. Pelage comes to Montreal from his native France where he led the Radiology Department at Centre hospitalier universitaire (CHU) Caen Normandie.
Dr. Pelage obtained his medical degree from Université-Paris VI, France, in 1996 and received a Diplôme d'études spécialisées (DES) radiodiagnostic et imagerie médicale (board certification in radiology) the same year. In 1998, he received an MSc in Image Processing from Université de technologie de Compiègne followed by a PhD in Biomedical Engineering in 2002 from the same institution. In 2018, he received board certification in oncology (oncologic imaging option).
In 2001, Dr. Pelage was a Visiting Senior Radiologist at Royal Surrey Hospital, Guildford, England. The following year, he was a Visiting Associate Professor of Radiology at Georgetown University Hospital, Washington, DC.
After obtaining his PhD, Dr. Pelage spent nearly a decade at Université de Versailles Saint-Quentin-en-Yvelines, where he was made Full Professor of Radiology with tenure in 2006. From 2003 to 2011 he was Vice-Chairman of Radiology at Hôpital Ambroise-Paré, Boulogne.
In 2011, he joined CHU Caen Normandie, an 1,800-bed tertiary care centre, as Chair and Chief of Radiology and Professor of Radiology with tenure at Université de Caen Normandie. In 2016, he became Vice-Chief of Medical Imaging (Radiology and Nuclear Medicine). He also served two terms (10 years) as Director of the Residency Program (DES radiodiagnostic et imagerie médicale) at that institution.
In 2014, he became a Senior Research Member (with tenure) of the CERVOxy unit at Cyceron Research Institute, a mixed research unit focusing on imaging and therapeutic strategies of brain pathologies and oncology at Université de Caen Normandie. Since 2015, he has served as Medical Director of the Institut de formation de manipulateurs d'électroradiologie médicale, also at Université de Caen Normandie.
Dr. Pelage is internationally recognized for his clinical research, including work supported by principal investigator grants from Le programme hospitalier de recherche clinique (PHRC) in France.
He is known for several innovations and firsts, including the development in 1998 of a new embolization technique for uterine fibroids using calibrated tris-acryl microspheres, and in 2012, the development of a new embolization gel. In 2003, he co-founded Archimmed, a research organization dedicated to the pre-clinical evaluation of medical devices and pharmaceutical drugs.
During his career, Dr. Pelage has served as a thesis director for 40 students. He has reviewed for more than 20 publications including The Lancet, the American Journal of Obstetrics and Gynecology, Radiology, European Radiology, Journal of Vascular and Interventional Radiology and Le Journal d'imagerie diagnostique et interventionnelle. He is co-editor of the book Uterine Artery Embolization and Gynecologic Embolotherapy and has co-authored 120 peer-reviewed articles and 23 book chapters. In addition, he has given more than 200 scientific presentations and nearly 230 invited lectures at national and international meetings. He is a member of the European Society of Radiology, the Society of Interventional Radiology, the Cardiovascular and Interventional Radiological Society of Europe and in 2021, became a Fellow of the American Society of Interventional Radiology.
As Chair of the Department of Diagnostic Radiology at McGill, Dr. Pelage will lead the Department's academic research and educational activities. He will be responsible for faculty mentorship and career development, promoting clinical training, and overseeing the residency and fellowship programs. Dr. Pelage will also be responsible for strategic planning and budget oversight, and will support and build biomedical imaging sciences across McGill. He will make recommendations to the Dean on recruitment, academic appointments, promotion, tenure, and governance.
Please join us in welcoming Dr. Pelage to Montreal and to McGill and in wishing him every success in his new role.
David Eidelman, MDCM

Vice-Principal (Health Affairs) Dean of the Faculty of Medicine & Health Sciences

Lesley Fellows, MD, PhD

Vice-Dean, Academic Affairs