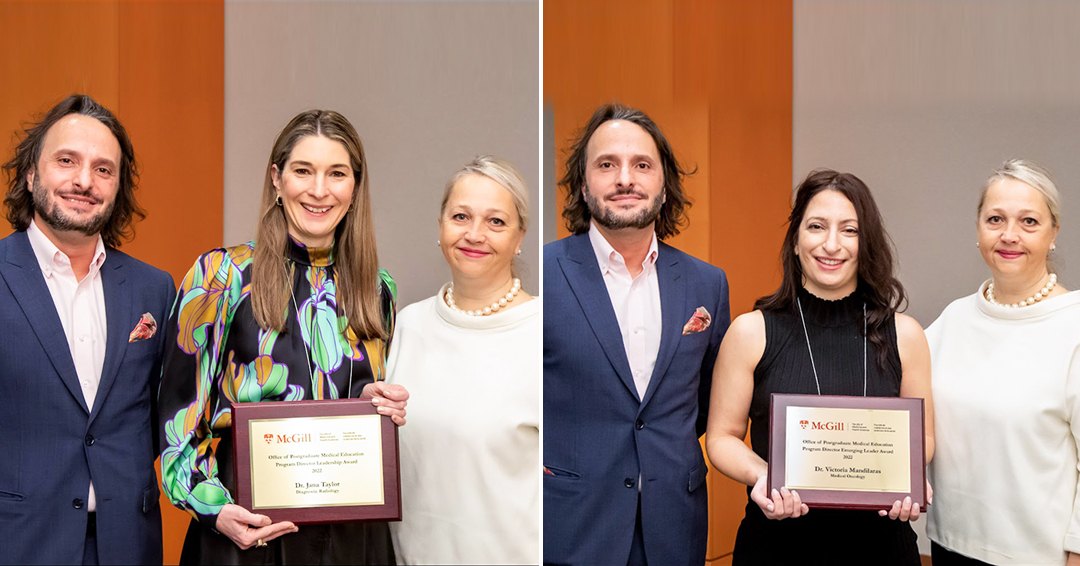 This year marked the return to a face-to-face experience for the PGME Program Directors' retreat. Since 2017, this event has been a great opportunity for program directors to come together and develop skills on topics pertinent to their roles.  
Co-led by Associate Dean Regina Husa, MD, and Assistant Dean Leon Tourian, MD, this year's retreat, held on November 23, focused on Wellness and Harmony, which "could not have been timelier," according to Dr. Tourian. "The Associate Dean and myself were very keen on giving Program Directors practical tools on setting work, life balance or, as our speakers called it, 'work life harmony.' The workshop was well received and we had fantastic speakers."  
As well as the workshop, the retreat opened with the Program Director Awards ceremony for 2022. "It is important that our Program Directors are recognized for their contributions," said Dr. Husa. "Program Directors are role model and teachers. They oversee every aspect of trainees' learning and have a major impact on residency education."  
The 2022 winners are Jana Lyn Taylor, MD, who received the Program Director Leadership Award, and Victoria Aspasia Mandilaras, MD, winner of the Program Director Emerging Leader Award. 
Dr. Taylor has been Program Director for Diagnostic Radiology since 2015. Receiving this award was a humbling experience for her, she said. "It's really nice to be recognized for all of the work we are doing. I think that as Program Directors, we all contribute a huge amount to residency education and it's just nice to have that recognized formally." 
As for Dr. Victoria Aspasia Mandilaras, she has been the Program Director for the Medical Oncology residency program for just over two years. On receiving the award as an emerging leader, Dr. Mandilaras said: "This award is important because it validates all the hard work that goes into managing and innovating a program." 
Congratulations again to the winners of this year's Program Director Awards!