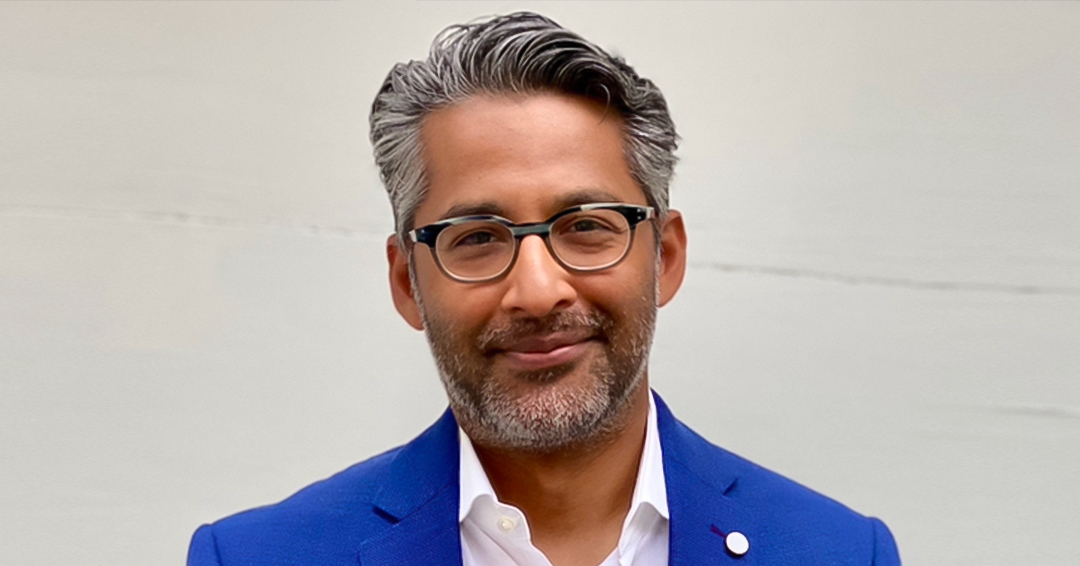 "Jai Shah is a rising star in schizophrenia research," says Dr. Matcheri S. Keshavan, Harvard Medical School
The Schizophrenia International Research Society (SIRS) has named Dr. Jai Shah as winner of the 2022 SIRS Research Excellence Award. Dr. Shah is an Associate Professor of Psychiatry at McGill, an investigator at the Douglas Research Centre, and Associate Director of the Prevention and Early Intervention Program for Psychosis.
"The Research Excellence Award is given to a mid-career researcher who has shown exceptional research in the field of schizophrenia research and promising research trajectory. Jai Shah fits the bill exactly," said Dame Til Wykes, SIRS President. "His wide set of interests is shown by his capture of different experiences and methods at Yale, Harvard, University of Toronto, and finally at the London School of Economics where he was a Commonwealth Scholar. His work focusses on the trajectories to psychosis, and their implications for clinical care and service design. This research may have important lessons beyond psychosis by moving from traditional symptom-based conceptualizations of disorders and towards transdiagnostic clinical staging models."
"Jai is remarkable as he connects data-based efforts to lessons for mental health services and systems. This is clearly helped by building a team that includes individuals from disadvantaged groups, first-generation university students, and those with lived experience of mental ill health," continued Dame Wykes. "Jai is the very best of our young researchers and that was the reason he received the 2018 Future Leaders Award from IEPA and now the Research Excellence Award from SIRS. I am sure he will be receiving many more."
Committed to early intervention efforts
As a psychiatrist and researcher, Dr. Shah is involved in and committed to early intervention efforts, initially in psychosis and now expanding across youth mental health. He has engaged in an array of clinical research projects from neurobiology to health services and policy, focusing on the early phases of psychotic illness, transdiagnostic shifts in early-stage mental health problems, and their implications for the structure and function of services.
Dr. Shah's stellar work has earned the praise of colleagues in the field.
"Jai Shah is a rising star in schizophrenia research who has been making important contributions in the leading edge of a number of issues across psychosis and youth mental health, including the relationships between stress, trauma and the biology of risk for psychotic disorders," said Dr. Matcheri S. Keshavan, Stanley Cobb Professor of Psychiatry at the Beth Israel Deaconess Medical Center; Harvard Medical School. "He is a committed and creative clinician-scientist, an integrative thinker and a compelling communicator."
Learning from mentors and collaborators
"I am incredibly honoured to receive the 2022 SIRS Research Excellence Award. I very much see myself as a clinical researcher, and indeed many of my research group's investigations have emerged from clinical observations or questions. In that sense, this recognition from SIRS is validation that the two roles of clinician and scientist can co-exist and even thrive together," said Dr. Shah.
"I've been extremely fortunate to have worked with and learned from a remarkable set of mentors, collaborators (including youth and family partners), and trainees, each of whom come with diverse backgrounds and approaches. I hope that our work continues to contribute to SIRS' mission of an integrative vision for early intervention, in which a variety of methods – neurobiology, clinical research, implementation science and more – are applied to serve the principles of flexible, personalized, and low-barrier care, for psychosis specifically and severe mental illness in general."