Text and photos by Alison Burch, RI-MUHC

They may be Montreal high school students, international medical residents, or students at any level in between. Their summer research experience could help develop a software prototype, a tool for vision research, or a computational method to locate neurons in the brain.

As the Research Institute of the McGill University Health Centre (RI-MUHC) says au revoir to another large cohort of summer students and volunteers, it's clear that the benefits are on both sides—for the hosts as well as trainees who came to conduct a hands-on project in a leading research laboratory.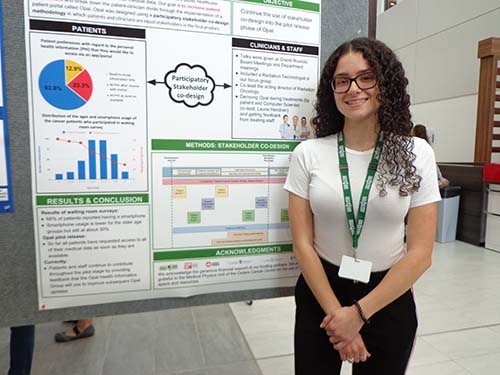 A project that makes a difference for cancer patients
"What I like most is not only to learn more things but to learn how they're applicable in everyday life," said Briana Cabral, an undergraduate at McGill University. "It's always interesting to learn something new, but when you can actually apply it and see it help other people, it really does make my summers worth it."

Supervised by John Kildea, PhD (Cancer Research Programand Centre for Innovative Medicine), Briana is back for her third summer at the RI-MUHC and working on participatory stakeholder co-design of the Opal mobile phone app for patients. She first came as a CEGEP student.

"I started as a volunteer handing out waiting-room surveys, and three summers ago I didn't really see the implications. But now those surveys have been used and the data show that patients do use this app, so it fills a need," Briana explained. She would not hesitate to encourage others to go that route. "We get new volunteers each summer and I tell them it's amazing work, to be with the patients one on one, hand out surveys and see the responses. Not just accumulating the information, but doing something about it."

John Kildea said that summer students and volunteers bring enthusiasm and fresh skills to his research team and play a valuable role in developing prototypes. With his colleague Laurie Hendren, PhD (Cancer Research Program and Centre for Outcomes Research and Evaluation), he co-supervised 12 this year, double the number from last year. Eight of these students, including Briana, presented posters on their work to the RI-MUHC community at Summer Student Research Day on August 13.

"Most of our students were from a computer science undergraduate program, so the summer research with Opal gave them a real opportunity to contribute to a project that made a difference for cancer patients," explained Laurie Hendren. "It also opened up to them future research or employment in health care, which has a growing need for researchers and employees with relevant computer science skills."

"Summer students often try new things, pilot tests on projects that we've been thinking about doing but nobody had the time," said Curtis Baker, PhD (Brain Repair and Integrative Neuroscience Program and Centre for Translational Biology). "They get preliminary results to see if that project is a good idea. And in the process of teaching them we often learn ourselves, because we're forced to think about things from the beginning."

Critical thinking and independent problem-solving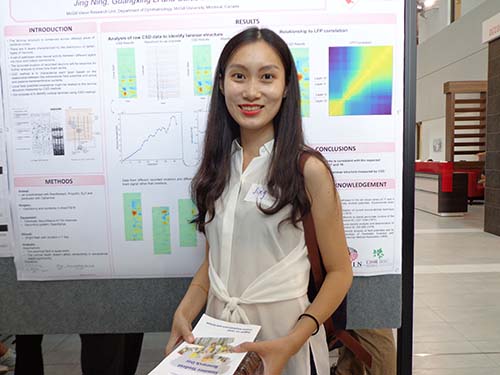 An undergraduate summer student in Curtis Baker's lab, Jing Ning presented a poster on "Laminar organization in mammalian visual cortex identified by electrophysiology."   The aim was to develop a computational method of gathering information essential in analysing how the brain works. The previous summer, Jing worked on a vision research topic with a neuroscience perspective in another lab.

"I definitely would like to encourage other students to do summer research," Jing said.  "It's a real opportunity to have scientific training that helps me develop critical thinking, independent problem-solving skills and experimental skills. I learn a lot from the research experience that I cannot find in a regular class." A third summer is in her plans.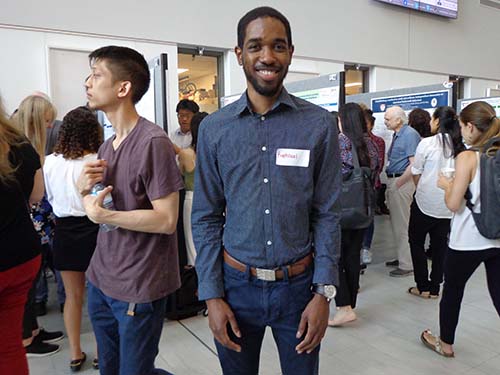 A head start on graduate student lifeRaphieal Newbold
 will not come back next summer; he'll still be here at the RI-MUHC. "My supervisor, Dr. Pamidi, offered me a summer student position before I start as an incoming master's student at McGill University," he explained.
 Dr. Sushmita Pamidi's
 research (
Translational Research in Respiratory Diseases Program
 and 
Centre for Outcomes Research and Evaluation
) focuses on the cardiometabolic consequences of sleep apnea, and Raphieal's graduate work will relate to his summer project on maternal sleep-disordered breathing and gestational diabetes.
"I'm super grateful for this opportunity to get a head start, and for this unique experience—to get a feel for what the research is like here at the RI-MUHC and at McGill," said Raphieal. Familiar now with many contacts, including the program managers and colleagues he'll be working with, he found the summer program an ideal transition into his graduate student home.

Basic science enhances the clinical perspective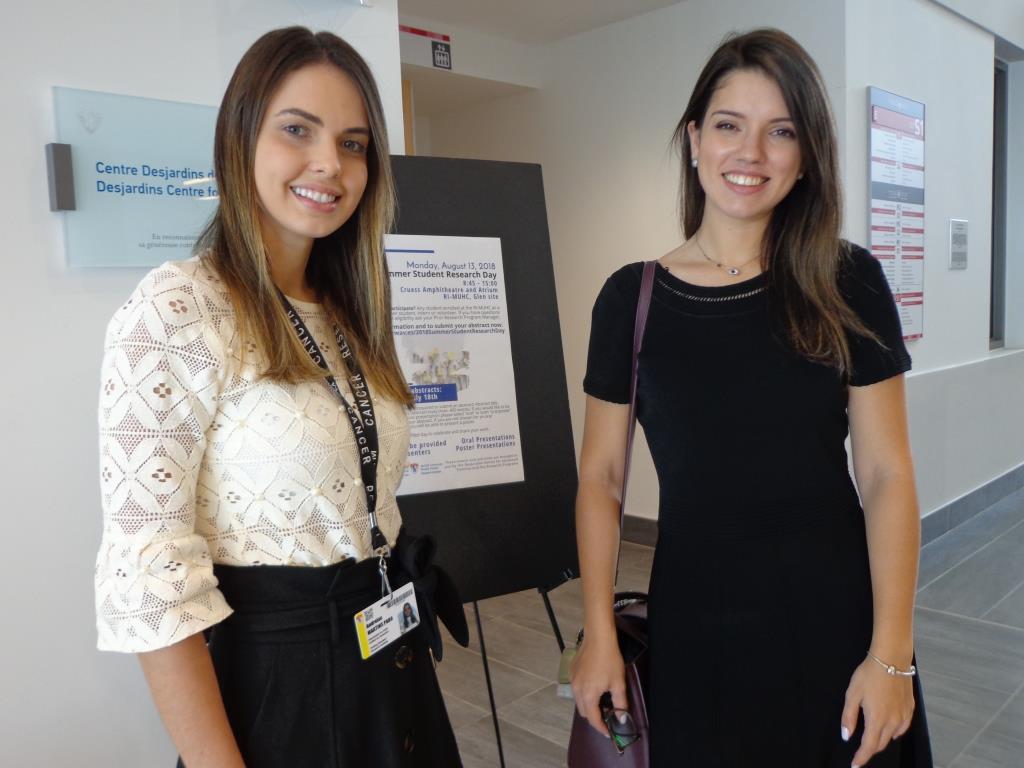 Isabela Vianello
, a visiting medical student from the Universidade Federal de Minas Gerais in Brazil, found that an appreciation of basic science enhances the clinical perspective. Having a supervisor with an MD and PhD was helpful in that regard. Under 
Dr. Miguel Burnier
 (
Cancer Research Program
 and 
Centre for Translational Biology
), Isabela's summer project was on the epidemiology and clinical features of patients with both ocular and cutaneous melanomas. "This was my first experience with research-based science, and it's very exciting to see how things work in the background," she said. "Usually we just know the outcomes, but when we work with basic science we see where the beginning is.
"I think it's good to do your own research, handle cells and microscopes, more practical matters outside the books. That's knowledge you can't get in the classroom. And you will have more resources to explain things to your patients, or just to read and understand a paper, when you know how things are done in the lab."

Given that English is not her first language, Isabela also appreciated the opportunity to present her work orally, in a non-competitive context, at Summer Student Research Day. "I was a little nervous, but everyone was so supportive, and it was very good for me and for the lab, I think!"

Overall, the experience has had a surprising impact on Isabela's training goals; she is now considering going on for a PhD or master's degree in addition to her MD.

"These students are exceptional examples of what can be accomplished with even short immersive experiences in research," said Emily Bell, PhD, manager of the Desjardins Centre for Advanced Training at the RI-MUHC. "The summer students contribute to our vibrant scientific community in important ways, particularly with their enthusiasm for research, learning and professional development."

It was a summer well spent, and many students will be back.

September 6, 2018