Meet three McGill health sciences students who lent their hearts and hands to CHSLDs at the height of the first wave of the pandemic – and learned lessons in patient care and teamwork they'll never forget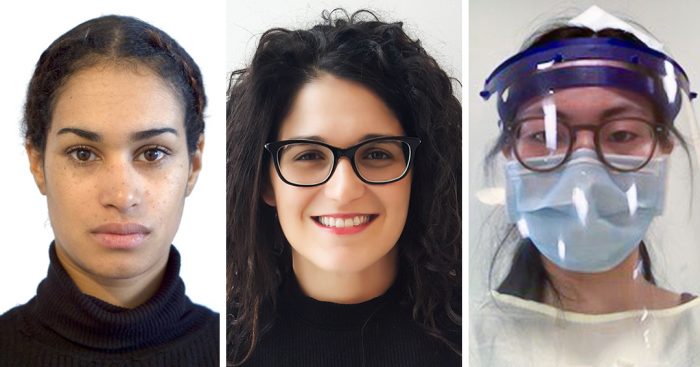 By Gillian Woodford
Photos courtesy Claire Gane, Sabrina Bergeron and Anjellica Chen

When Montreal's long-term care homes were tragically hard hit during the first wave of the COVID-19 pandemic, hundreds of McGill students responded to the government's call for help and stepped into the breach.

As we battle a devastating second wave, we caught up with three Faculty of Medicine and Health Sciences who worked as assistant orderlies in Montreal CHSLDs – including one who became infected with SARS CoV-2. They share with us their gratitude for the opportunity to help, and how the experience has affected their lives, their training, and the way they will care for patients in the future.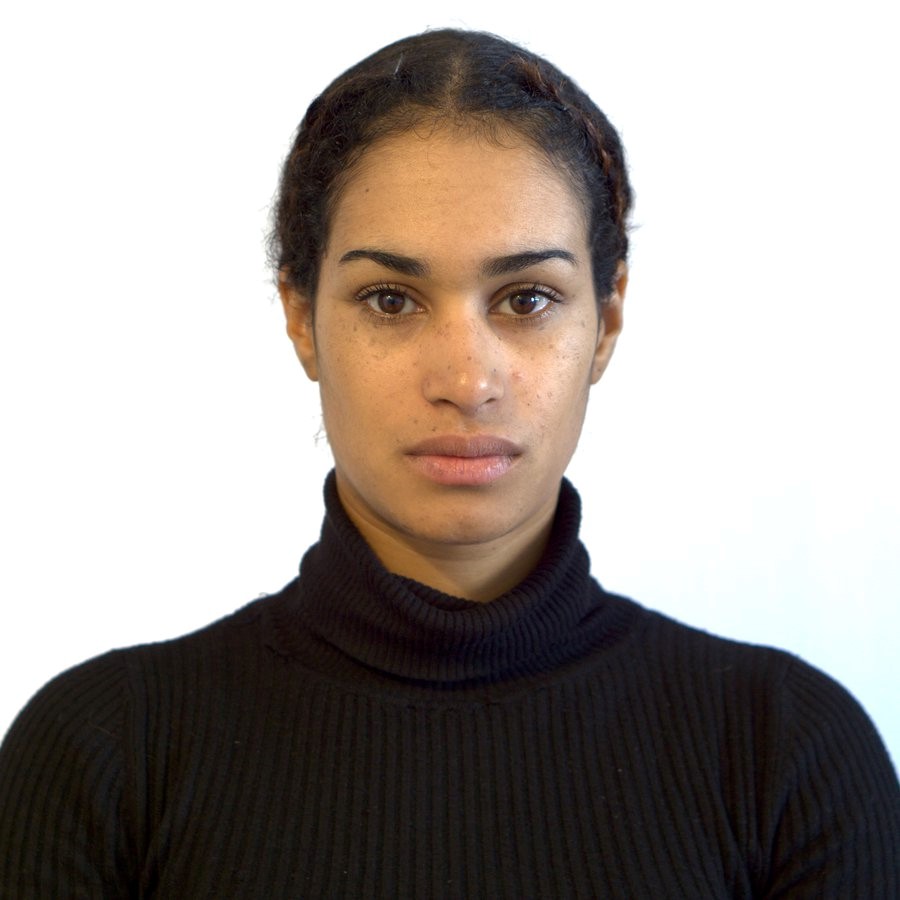 Claire Gane: "Little moments can make a big difference."

Final-year occupational therapy (OT) student Claire Gane was one of the first McGill students to volunteer. After a short training course run by the Red Cross, she was assigned to work as an assistant orderly in a "hot zone" (COVID-19 floor) at Grace Dart Extended Care Centre, part of the CIUSSS de l'Ouest-de-l'Île-de-Montréal.

The CHSLD was in the middle of a large outbreak, with many deaths, and was severely understaffed. "There were about 40 residents and only two orderlies in my unit. Normally there would be about seven or eight," she says. The first day was pretty intense. But the regular staff quickly put them to work and soon the students were pitching in: handing out trays, helping residents eat, repositioning them in their beds, helping change diapers. For many, it was the first time doing this kind of work, but Ms. Gane says her OT training helped prepare her: "For instance when helping transfer people to their beds, and also being careful about pressure sores."

One of the things she wasn't prepared for, though, was the toll the solitude was taking on the residents, who were not allowed to leave their rooms nor have visitors. One particular case, from early on, stands out.

Near the end of her shift, the physician on duty told Ms. Gane that one of the residents on the unit hadn't been able to speak to his family for quite a while. "She said, 'They're really worried about him. Would you like to try to connect them?'" Ms. Gane immediately phoned the man's daughter and helped the two have their first conversation in weeks.

It didn't seem like a big deal at the time, but in the days that followed Ms. Gane noticed something. "Before that, he was barely talking or eating, but after that call his attitude changed a lot. It was beautiful to see," she says. "What's a little bit sad is that in a normal day, we didn't have time for those things. But little moments like this, which seem like nothing, can make a big difference."

Ms. Gane settled in well, even helping train new recruits. Then, about a month into the job she started getting headaches, rare for her. "I thought, 'Could this be COVID?'" She got tested and began self-isolating right away, after consulting her employer (she was already being very careful, given she was working in a red zone). She got her result the next day: it was positive.

"I wasn't surprised," says Ms. Gane. "At that time it was really hard to apply all the safety measures, so I knew there was a danger." She said she was a little nervous after her diagnosis, but when her symptoms didn't develop beyond the headache, she stopped worrying. "I know it's a lot worse for some people, but for me it was really mild."

After nearly a month off (partly due to a run of positive COVID tests after her recovery), Ms. Gane was able to return to work. There was never any doubt she would go back, but she was relieved to discover that staffing levels were almost back to normal, access to PPE had improved and there were very few active COVID cases. "I was happy to be back, and in less of a situation of crisis."

There was another big change for Ms. Gane: "The OT at Grace Dart, who I knew from the training team, asked me if I would be interested in working with the OT staff." Ms. Gane did four shifts per week with the OT and rehab team throughout the summer, while juggling her research project. She as able to complete her final clinical placement and thus graduate at the end of October. Just this week, she started a new job as an OT at the Jewish Rehabilitation Hospital in Laval.

She says the experience at Grace Dart has had an impact on how she intends to practise, particularly in terms of interprofessionalism. "We don't really collaborate with orderlies, but we should more," she says. "They have a very good knowledge of the patient, and the clinical reality is that as OTs we don't always have much time to spend with each patient."

Despite contracting COVID-19, Ms. Gane has no regrets about volunteering to work at Grace Dart. "I was just glad to be able to help," she says.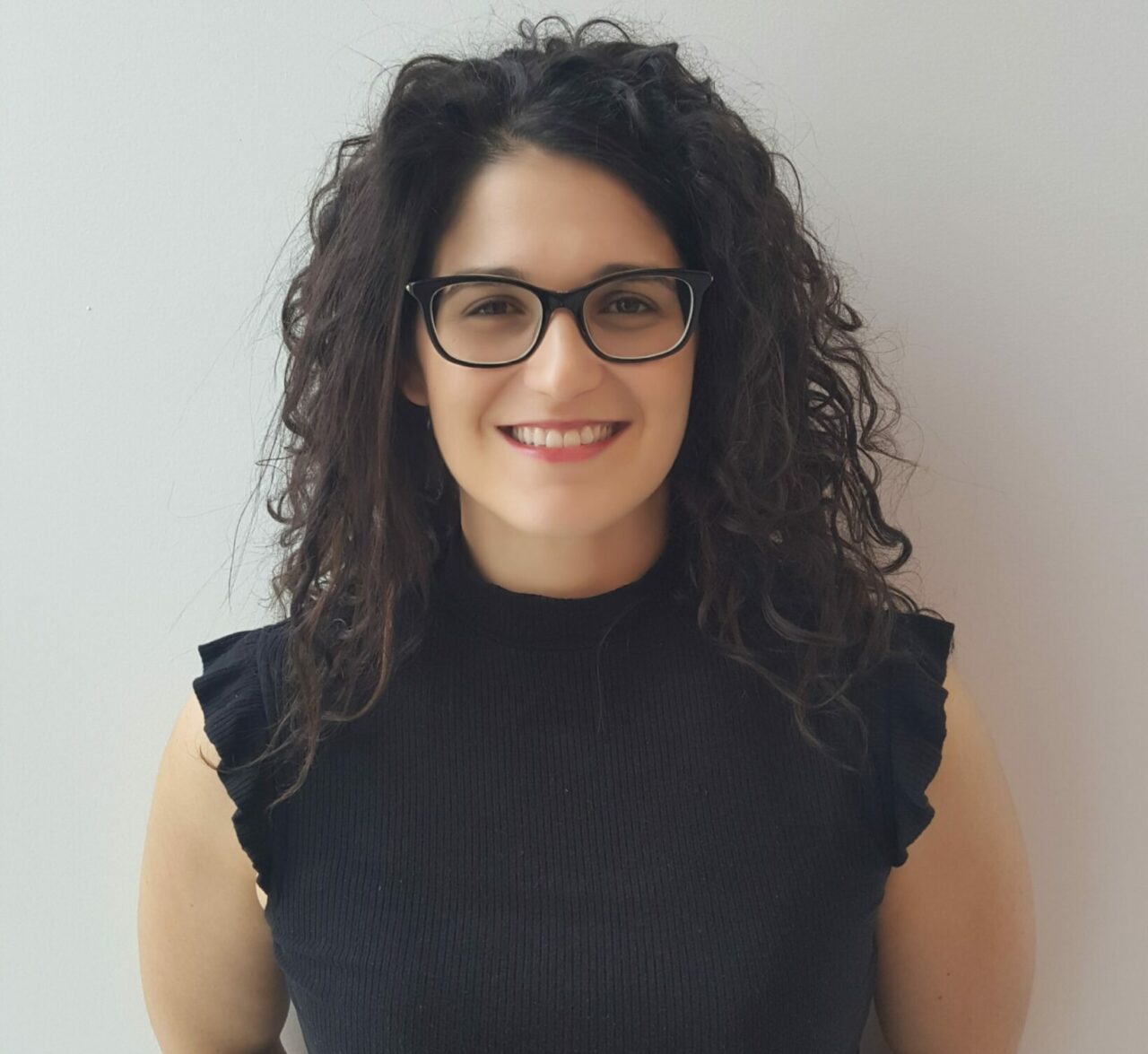 Sabrina Bergeron: "As a future MD, it really puts in perspective a reality I wasn't completely aware of."

Dr. Sabrina Bergeron was also among the first students to sign on to work in the CHSLDs and was also placed at Grace Dart. "It was a really easy decision to go and give a hand where I could," says Dr. Bergeron, who at the time was a Postdoctoral Fellow in ocular pathology and is now a first-year medical student here at McGill.

What wasn't easy, admits Dr. Bergeron, was the work itself. "I was absolutely terrified, because I have never done anything similar in my life. I felt there was a crisis and I wanted to do well, quickly, but had no idea what I was doing," she says, recalling those first shifts. The 38-person unit she was assigned to had only one experienced orderly on duty – everyone else was new. "The orderlies were overwhelmed and sad – they loved the residents – but they were very welcoming and very available," she says.

Like Ms. Gane, Dr. Bergeron was deeply affected by witnessing the effect of isolation on the residents. But there were also small, sweet moments of connection: "On a calm day I was able to braid the residents' hair," she recalls.

She loved her job at the lab, but it wasn't easy to leave the CHSLD. "I was sad," she says. "I went back to my normal, rewarding job, but they still needed help. I would have liked to have done it longer."

That month will stay with her forever. "It was a life-changing experience," she says. "As a future MD, it really made me understand a reality I didn't know existed. I learned a lot." She also took away some important life lessons: "I will slow down, I will practise more gratitude, stop looking at the goal, and enjoy the ride."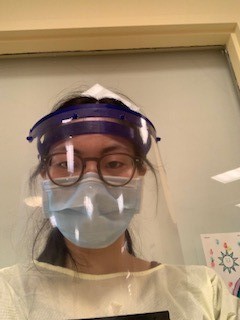 Anjellica Chen: "Seeing everyone working together, despite limited resources, to keep everything flowing – that was really beautiful."

Anjellica Chen, a third-year medical student, was also eager to help. "I never hesitated," she says. "I have worked a lot with vulnerable adults so I wasn't out of my comfort zone." She was assigned to the Donald Berman Maimonides Geriatric Centre, part of the CIUSSS du Centre-Ouest-de-l'Île-de-Montréal, in Côte St-Luc, where she worked weekend shifts in a "cold zone" during the month of May.

She says the regular orderlies were working so hard to make up the shortfall that she didn't realize they were severely understaffed until she'd done a few shifts. "You get to appreciate the orderlies and nurses and see things from their perspective," says Ms. Chen. "You realize that it's not easy work they're doing and that their value in the team is super meaningful."

Ms. Chen liked how she was able to spend a little more time with patients than she usually does during her clinical rotations, where she takes patient histories but doesn't get to hear patient stories. She learned a lot. "For instance, I found out that quite a few of the residents in my unit are Holocaust survivors," she says. "The orderlies explained that they've noticed that when these patients have dementia they are more on edge and more wary of what you're doing."

Ms Chen's work ended when clinical rotations resumed on June 15. "I had to stop at the end of May as we were back in hospital and I had to quarantine for two weeks beforehand."

Looking back, Ms. Chen is glad of the month she spent at Maimonides when she couldn't do her rotations. "I really enjoyed my time working there – I got to see interprofessionalism at play," she says. "Seeing everyone working together, despite limited resources, to keep everything flowing and to care for the residents – I thought that was really beautiful."
The CIUSSSs: "It's helping us create the next generation that is motivated to care for seniors."

The two CIUSSSs that sent out a distress signal in the spring are grateful to the students for lending a hand when it was most needed.

"Our health care workers were getting tired," says Cindy Starnino, Director of Academic Affairs and Research Ethics at the CIUSSS du Centre-Ouest-de-l'Île-de-Montréal. "It was a real morale booster."

Dr. Renée Proulx, who at the time was the Delegated Director of Academic Affairs, Teaching and Research Directorate at the CIUSSS de l'Ouest-de-l'Île-de-Montréal, agrees. "The students were amazing and really made a difference in the time they were with us."

Ms. Starnino has a feeling this initiative will have a lasting effect – on the students and, she hopes, on the health care system. "One of the rays of sunshine for me is that so many young people stepped forward," she says. "This has been a tremendous opportunity to expose students to the kind of valued work that is needed in long-term care facilities. It's helping us create the next generation that is motivated to care for seniors."
December 9 2020