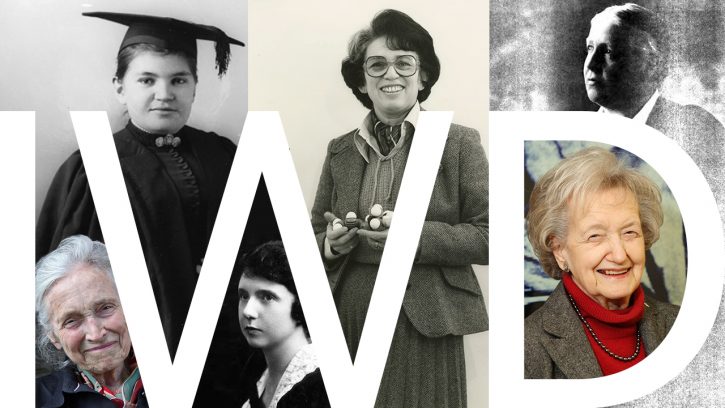 March 8 is International Women's Day and we're taking this opportunity to recognize the important contributions of women from across the Faculty of Medicine, in the health professions and basic sciences, in the past, present and future. Below you'll find a roundup of stories highlighting their outstanding achievements from the past year, as well as our quiz to test your knowledge of the Faculty's illustrious women.
International Women's Day Quiz:
The trailblazers of McGill's Faculty of Medicine Click here to take the quiz
Story roundup: what were women from the Faculty up to in the past year?
McGill University Health Centre Ushers in New Decade with First Female Surgeon-in-Chief

On January 1, 2020, Dr. Liane Feldman assumed the functions of Surgeon-in-Chief and Medical Director of the Surgical Mission of the MUHC. "Dr. Feldman is a very talented and dedicated healthcare professional, educator, and researcher," says Dr. Pierre Gfeller, President and Executive Director of the McGill University Health Centre (MUHC). "She also happens to be the first woman ever appointed to this important position at the MUHC, which is a great way to start a brand new decade!" Read more

All-female team's pelvic prolapse invention wins top prize

FemTherapeutics, an all-female interdisciplinary student team, won first place at the 4th annual Surgical Innovation Program pitch day for their personalized pelvic organ prolapse solution: custom pessaries. "The pessary has not been reimagined since the 1950s," says team member Inara Lalani. Read more

Creating the First Position Statement on Exercise for Solid Organ Transplant Candidates and Recipients

Co-led by Tania Janaudis-Ferreira, a professor and researcher at the McGill University's School of Physical & Occupational Therapy, the first position statement on exercise for Solid Organ Transplant (SOT) candidates and recipients was published in the Transplantation journal.  Read more




Nurses making an impact in Indigenous communities

The Ingram School of Nursing, in collaboration with Global Indigenous Health Nursing (GAIHN – McGill), proudly highlights Indigenous Nurses connected to the McGill community and the work they do. Read more

To solve the problem of brain disease, make research openly available

Open Science can unlock the potential of new technologies that are making detailed study of the brain possible like never before, writes Dr. Viviane Poupon, Director, Scientific Development and Partnerships, and Chief Operating Officer of the Tanenbaum Open Science Institute at The Neuro.  Read more
Happy International Women's Day!

March 6 2020