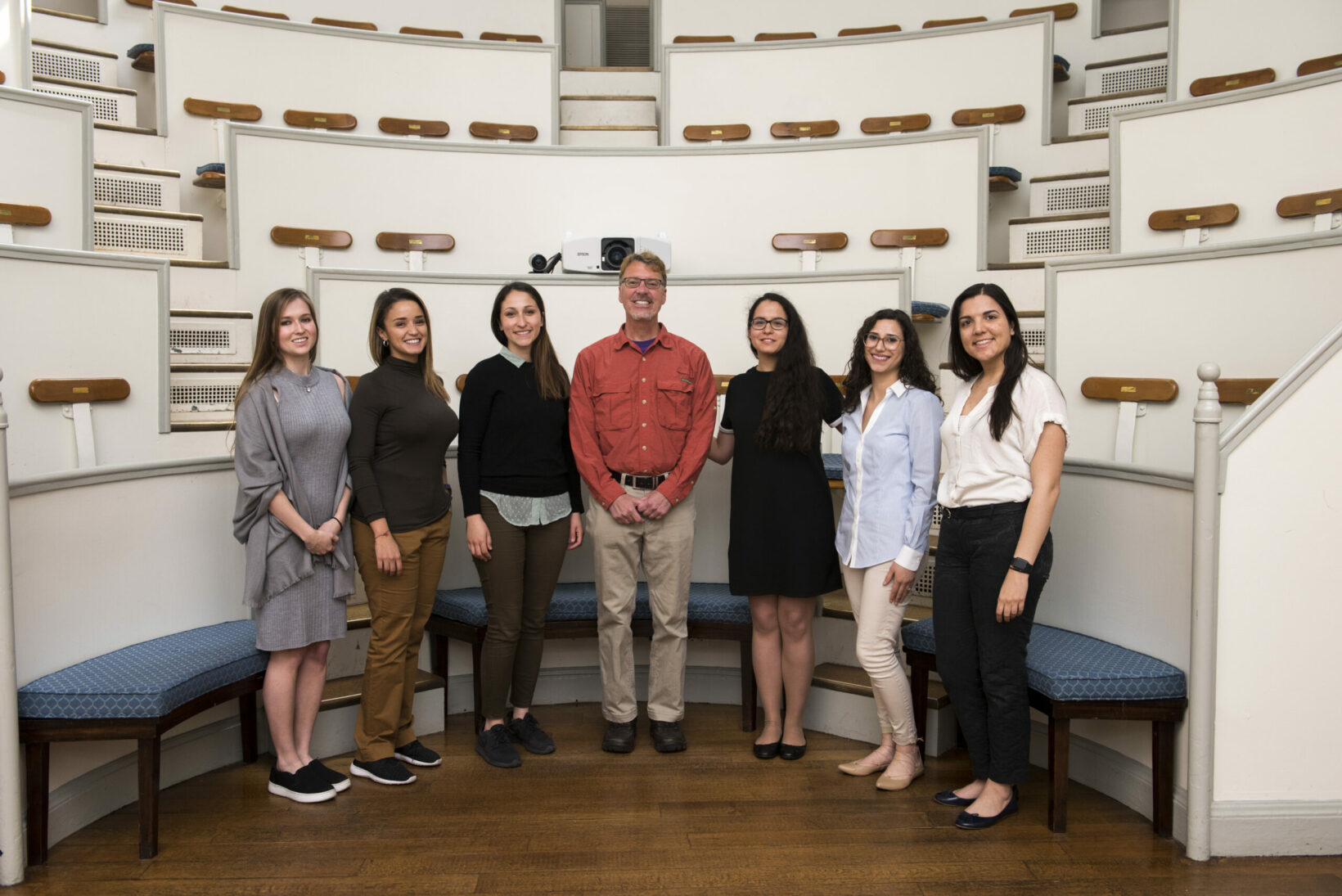 Source: Massachusetts General Hospital

"The grand history of medicine is filled with the exchange of ideas and experiences between visiting academics and practitioners," says Jeffery Semaan, MD, CM, assistant professor of Medicine at Harvard Medical School (HMS).

It was this idea that led to the creation of the annual Semaan Harvard-McGill Medical Student Exchange, a mirror program where McGill University Medical School students visit Boston, and subsequently HMS students visit Montreal. On May 11, for the third year in a row, six students from McGill began their three days in Boston. Their visit included a visit to the historic Ether Dome at the MGH – a yearly favorite – as well as a trip to the CASPAR Emergency Services Center in Boston.

"The people there are a huge patient population, and the visit was really eye opening," says Lila Haj-Ahmad, a McGill medical student participant, of the visit to the homeless shelter, which provides lifesaving services to people who are homeless and have a substance use disorder. "This is something that I think every medical student should see and experience."

A lecture about U.S. health reform and the Affordable Care Act was another part of the series of lectures and visits that stood out to the students.

"It was interesting discussing the health care system and why things are designed the way they are," says Stefka Dzieciolowska, a McGill medical student participant. "There are so many factors at play beyond what the patients need. Drawing parallels between the Canadian system and other countries and discussing areas of improvement was really thought provoking."

The students then paired up with their HMS cohorts to spend the remainder of their weekend with them. "The students pair up to share their experiences in medical school, but even more importantly, to share their experiences studying under different medical systems and cultural circumstances," says Semaan.

"It is during this time they can further learn from, and share with each other, their experiences of medical school, their city, their country and their culture."

On May 31, six HMS students traveled to Montreal with Semaan – who earned his medical degree from McGill – to learn about McGill Medical School, Canada's medical and insurance system and to spend the weekend with their Canadian counterparts.

"Medical school can be a lonely and isolating endeavor on many levels," Semaan says. "I wanted to address the isolation of ideas and culture. Medical training in any institution, no matter how universal one may think the science may be, can be fraught with institutional bias. What I hoped for was an exchange of ideas and experiences between these two institutions between cohorts that would otherwise not be exposed to each other."

June 7, 2018