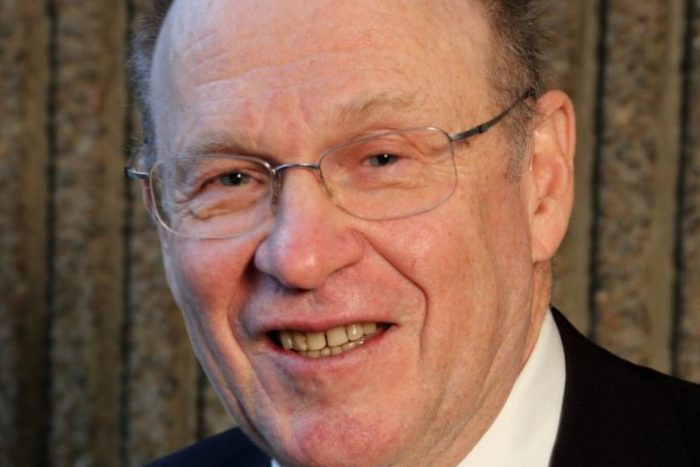 By Marie Moucarry, Goodman Cancer Research Centre

Institut national de la recherche scientifique (INRS) has announced that the Goodman Cancer Research Centre's Nahum Sonenberg will be awarded an honorary doctorate during the virtual graduation ceremony on November 28th. This ceremony highlights and celebrates the success of INRS's 134 graduates. In total, 56 PhDs, 64 master's degrees and 15 professional master's degrees will be awarded.

Chairholder of the Gilman Cheney Chair in Biochemistry and professor in the Department of Biochemistry and the Goodman Cancer Research Centre at McGill University, Dr. Nahum Sonenberg is a model of perseverance, a dedicated and passionate professor. His research has led to astonishing breakthrough findings regarding RNA, a biological molecule essential in transporting the genetic message and in synthesizing proteins.

"Dr. Sonenberg's significant contribution to biomedical research and to advancing knowledge on a variety of diseases is undeniable. His inspiring career, marked by major discoveries, has revolutionized today's medicine and deserves the highest honours," said Luc-Alain Giraldeau, INRS Director General. "It is important to recognize Québec's great scientists, especially those that stand out on the international scene. This is the case of Professor Sonenberg, whose reputation no longer needs to be proven."
Recipient of numerous awards, including the 2005 Killam Prize in Health Sciences, he was elected as an international honorary member of the American Academy of Arts and Sciences in 2006. He also received the Robert L. Noble Prize from the National Cancer Institute of Canada (now the Canadian Cancer Society), the Wolfe Prize in Medicine, the McLaughlin Medal of the Royal Society of Canada, the Order of Canada, and the Gairdner Prize. Professor Sonenberg's research has been published in respected scientific journals such as Nature, Science and Cell, and has been cited over 100,000 times in academic literature.
"I am immensely honoured to be awarded an honorary doctorate from the INRS. The Institut national de la recherche scientifique is famous worldwide for its research excellence and major contributions to a broad spectrum of scientific fields, declared Dr. Sonenberg. As a basic science researcher for a half a century, I am very proud to accept the honorary doctorate from the INRS."
This article was adapted from here: https://inrs.ca/en/news/inrs-awards-an-honorary-doctorate-to-nahum-sonen…

November 11 2020