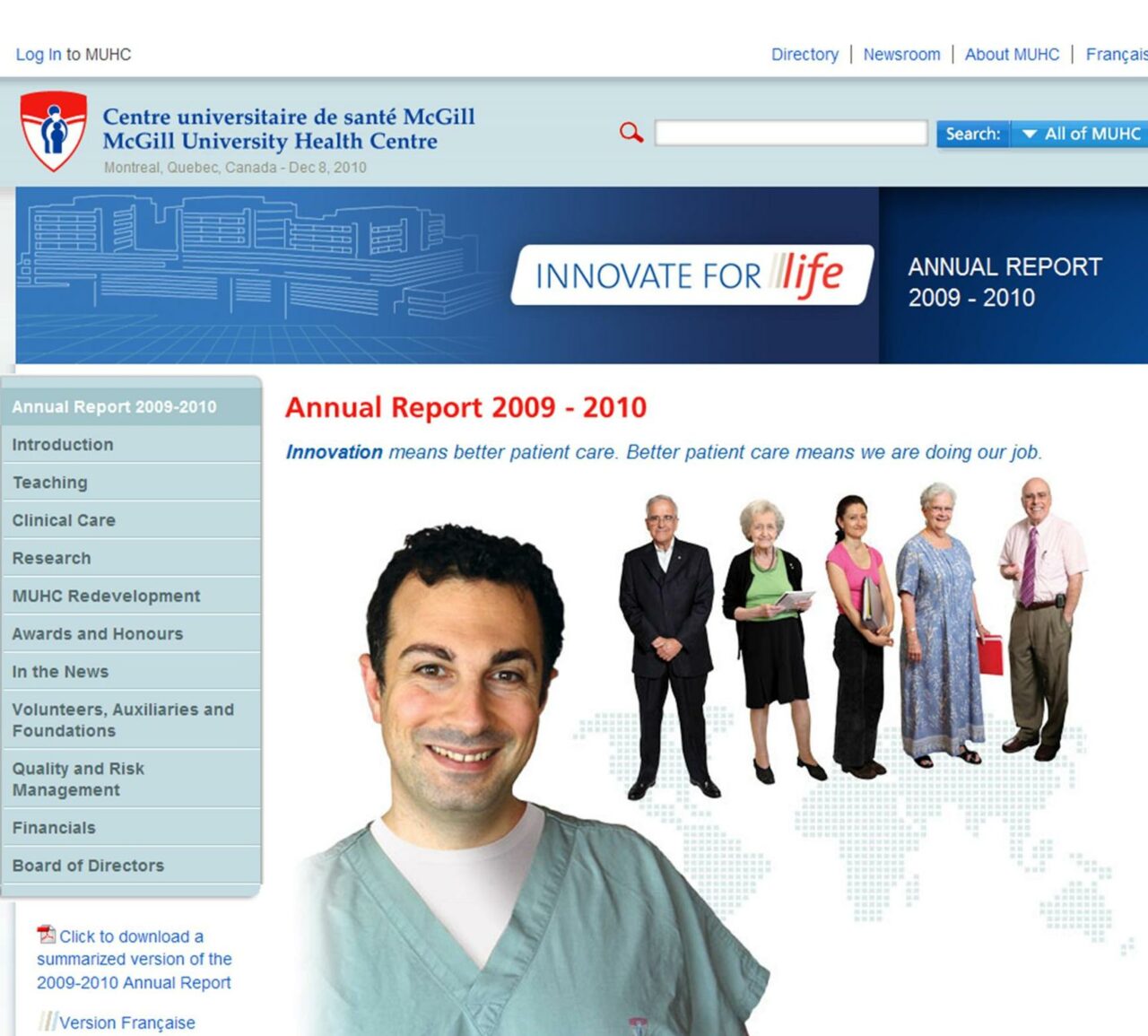 The latest annual report of the McGill University Health Centre (MUHC), covering the period that runs from April 1, 2009 to March 31, 2010, is now available online.

The report includes Honours, news, breakthroughs, statistical data and more from the past year.

Summarized version of the 2009-2010 MUHC Annual Report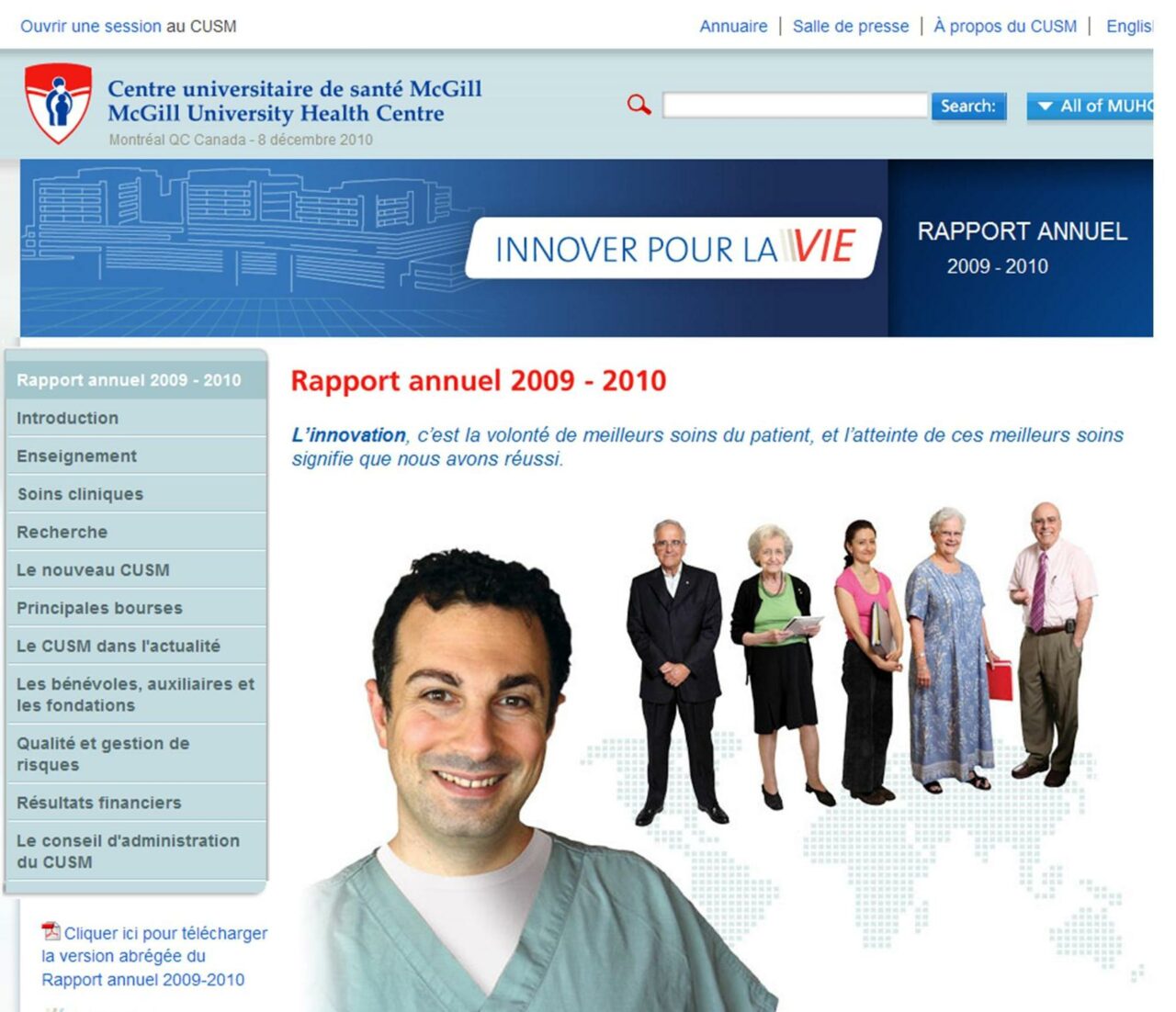 Le plus récent rapport annuel du Centre universitaire de santé McGill (CUSM), portant sur la période du 1er avril 2009 au 31 mars 2010 est maintenant disponible en ligne.

Le rapport comprends des informations sur des prix, des nouvelles, des percées, des données statistiques et encore plus de l'an denier.

Version abrégée du Rapport annuel 2009-2010 du CUSM