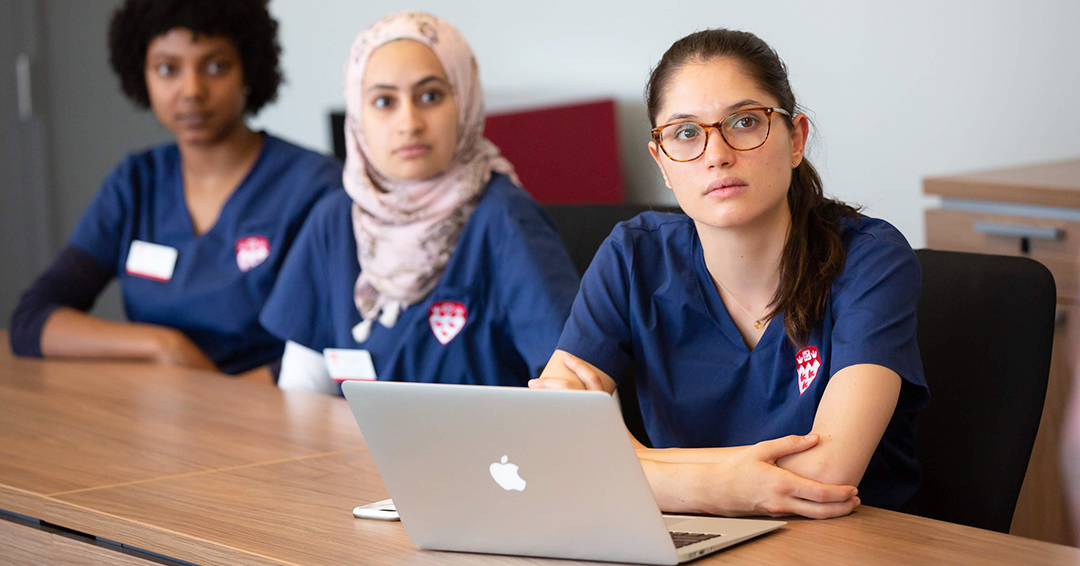 In recognition of its reputation and its quality research, Maclean's ranked ISoN fourth best in the country
Maclean's Magazine's latest university rankings put the Ingram School of Nursing (ISoN) at number four in its Canada's Best Nursing Programs 2023 rankings in the Nursing category. Each year, the magazine assesses various indicators from universities across Canada. McGill University was also named best Medical Doctoral university in Canada for the 18th consecutive year.
ISoN's placement was part of Maclean's Best University Programs ranking, which looks at five popular programs in the sciences and social sciences (the other programs are Business, Computer Science, Education and Engineering). To arrive at these results, Maclean's surveys experts across the country to list up to 10 universities they felt offered the best programs and conducted the best research in their discipline. Reputation and research quality are weighed equally. Eight hundred professors, deans and chairs from 70 universities completed this year's survey.
McGill's nursing school, which celebrated its centennial in 2020, has been a leader in nursing education and research for decades. Its innovative patient and family-centred approach, which became known as the McGill Model of Nursing, was born as universal health care was established across Canada and offered a chance to rethink the nursing profession's role in health care delivery. More recently, the ISoN introduced Strengths-based Nursing and Healthcare, a model adopted in 28 countries worldwide thus far.
The School launched Canada's first nursing research journal, Nursing Papers (now the Canadian Journal of Nursing Research) in 1969. It was the first in Canada to offer a doctoral program in nursing, in 1986, and graduated the country's first PhD in 1990. More recently, it became the first in Quebec to offer its unique BNI (Bachelor of Nursing Integrated) online program, a mirror image of the BNI on-campus, both of which are designed specifically for students who graduated with a CEGEP diploma in nursing within the past five years. With the exception of clinical placements, all courses in the BNI online stream are offered online, allowing students to study from the comfort of home, no matter where they live in Quebec.
Congratulations to our colleagues at the ISoN!
Canada's Best Nursing Programs: Maclean's University Rankings 2023
| | | | |
| --- | --- | --- | --- |
| University | Rank | Program reputation | Research reputation |
| UBC | 1* | 1 | 2 |
| Toronto | 1* | 3 | 1 |
| Alberta | 3 | 2 | 3 |
| McGill | 4 | 4 | 4 |
| McMaster | 5 | 5 | 5 |
*Indicates a tie
Source: https://www.macleans.ca/education/canadas-best-nursing-programs-university-rankings-2023/