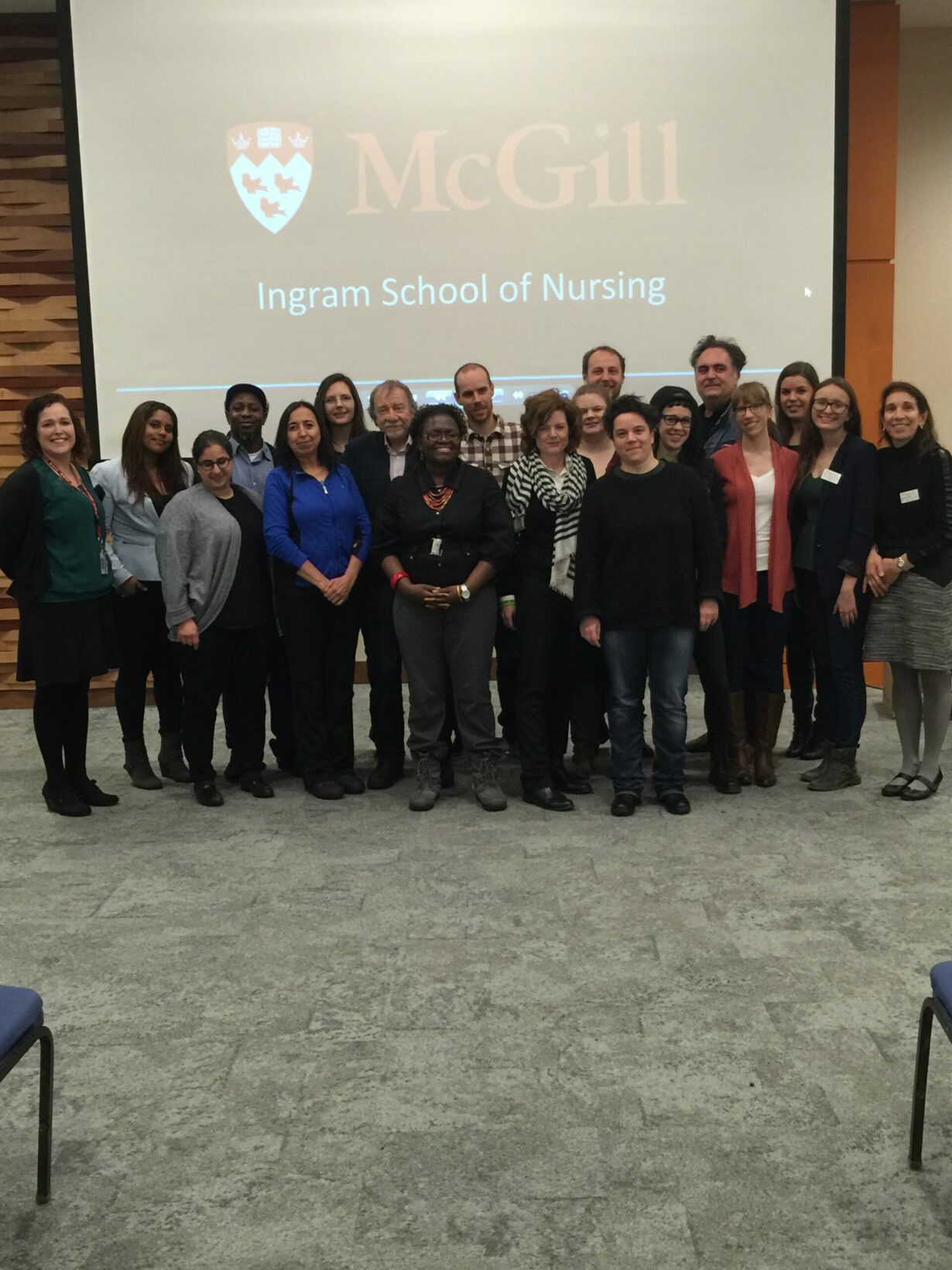 The first annual appreciation event for community organization partners was incorporated this year into the annual Health Fair event that is a celebration of all primary prevention projects that students from the Ingram School of Nursing undertake during the fall and winter terms as part of their clinical course called "Community health nursing projects". Held in New Residence Hall on the afternoon and evening of April 11, the event provided an opportunity to acknowledge and thank, for the first time formally, the community organization partners, some of whom have been welcoming McGill students for the past five years.
The afternoon event began with four teams of students presenting the results of their primary prevention project.  The teams that presented were chosen by their peers, voted on with a Lime Survey (the four most popular projects won). Following the presentations, the remaining teams showcased the essential elements of their projects on poster boards as faculty and community organization partners roamed the room looking at projects and asking the students questions. Three community organizations (Plein Milieu, Nazareth House and Anne's House) also presented their missions and explained how the students are helping them with their projects. As part of their course, students are divided in teams, each comprised of five to seven students, with each team partnering with a community benefit organization. In total there were 37 team projects this year, partnering with approximately 20 community organization partners that included Accueil Bonneau, Welcome Hall Mission and Le Sac à Dos, among others.
In the evening of April 11, the community organization partners were invited to stay for a wine and cheese event where certificates of appreciation and McGill memory keys were given to each. There was also a draw for three iPad minis, won by the coordinators of Nazareth House, Anne's House and Westhaven Community Center.
All in all a successful event, the Health Fair and the appreciation event in 2016 is the first of what is bound to be many.