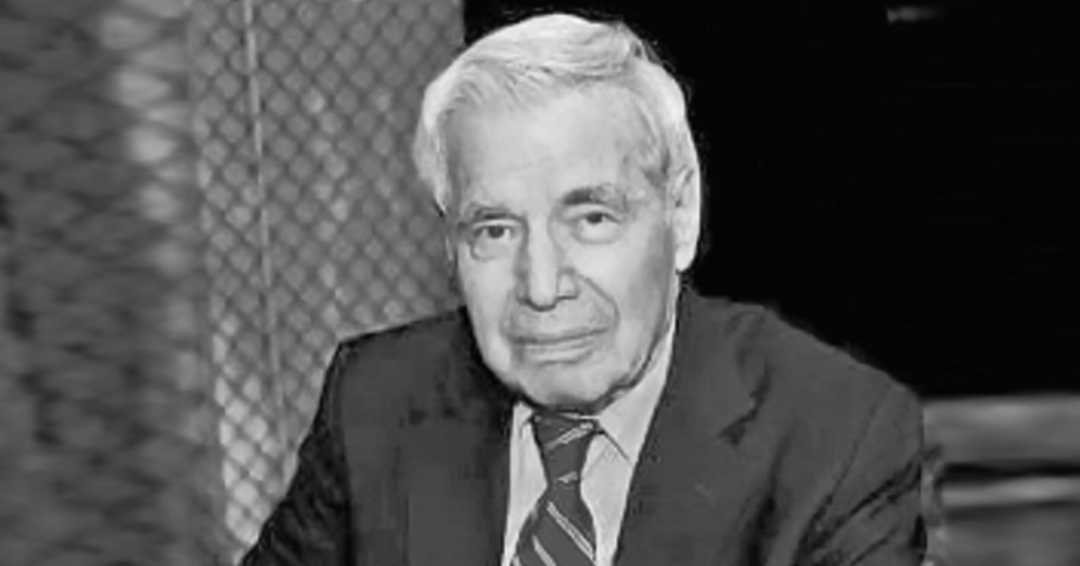 It is with great sadness that we share the news of the passing of Dr. William "Bill" Novick on March 23, seven months shy of his 100th birthday. A decorated war hero, outstanding ENT physician and surgeon, and competitive athlete, Dr. Novick was a well-respected and dedicated member of the McGill community for 60 years. 
Born and raised in Montreal in 1923, Dr. Novick attended Baron Byng High School. At the age of 18, he trained as a Royal Canadian Air Force pilot. He was sent to England to serve as a bomber pilot in the 433 Squadron of the Royal Canadian Air Force during World War II, successfully completing 35-night bombing missions. In honour of his heroism and bravery, Dr. Novick was awarded the Distinguished Flying Cross medal in 1945.  
In 1954, Dr. Novick graduated with a medical degree from Queen's University and pursued training across hospitals in Montreal and New York City. In 1960, he joined the Royal Victoria Hospital as an attending staff in the Department of Otolaryngology – Head and Neck Surgery. An Associate Professor in the Faculty of Medicine, Dr. Novick mentored generations of students, trainees and peers, and treated tens of thousands of patients with comfort and care during his 60-year practice at the Royal Victoria Hospital and McGill University Health Centre. He also had his private practice and led the weekly ENT clinic at the MUHC, teaching residents until his retirement in 2020.  
Dr. Novick held positions in various associations and societies; he was the President of the Canadian Society of Otolaryngology – Head and Neck Surgery in 1976.  
His exceptional work resulted in many publications and invitations to speak across the country.  
Dr. Novick received accolades and honours for his exemplary contributions as a war hero, physician and community member; In 2004, he was an invited member of the Canadian delegation for the 60th anniversary of D-Day in Normandy, France.  
He was an impressive athlete; He ran three marathons and was a two-time Bronze medallist as a tennis player in the 2005 and 2009 Maccabiah Games.  
Dr. Novick leaves a lasting legacy. His junior and senior colleagues, trainees, patients and the Montreal community describe him as courageous, inspiring, humble and graceful. A true gentleman, he was a role model to all those he crossed paths with. While he stood tall and was a "larger than life" character, he was a "gentle human warrior."  
We extend our heartfelt condolences to Dr. Novick's wife of almost 70 years, Vita Carson Novick, his children Richard, Howard, Shari and Randy, his grandchildren, as well as to his entire family, friends, colleagues, and all those whose lives he touched. May his memory be a blessing.