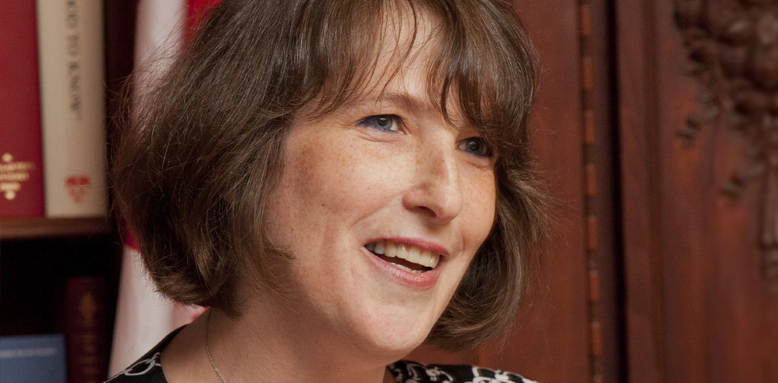 Melissa Knock, accomplished McGill alumna (Dip.Mgt.'98, B.Mus.'95), dedicated volunteer with the McGill Society of Montreal and former staff member who spent 24 years working in increasingly responsible administrative roles at the Faculty of Medicine (10 years), University Advancement (3 years), and the Faculty of Law (11 years), died on July 17, 2019, at age 52, after a short battle with ocular melanoma.

In 2014 while in her role as Manager of Educational Services in the Faculty of Medicine, Melissa accepted the Principal's Award for Administrative and Support Staff on behalf of 21 staff members on the Undergraduate Medical Education (UGME) team. Principal Suzanne Fortier recognized the outstanding contribution of UGME to the McGill community. The team's staff members tirelessly implemented the administrative aspects of the new curriculum at the faculty and assisted some 800 medical students and 400 visiting elective students, enabling McGill to retain its status as the top medical/doctoral program in Canada. Prior to this team recognition, Melissa won the Anne McCormick Award in 2013. This Dean of Medicine Award of Excellence recognizes distinction, hard work, determination, dedication and performance that goes above and beyond the call of duty.

A celebration of Melissa's life will be held on Saturday, August 17 from 1:30 to 4:30 pm at the Kane Fetterly Funeral Home, 5301 Decarie Blvd. (corner Isabella). In lieu of flowers, donations may be made to the N.D.G. Food Depot or a charity of your choice.

Our condolences go out to Melissa's family and friends.

July 31, 2019