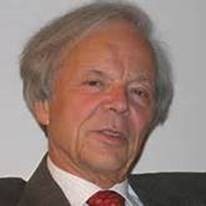 It is with great sadness that we regret to announce the sudden death of Dr. Klaus Minde, due to a massive stroke, on July 6, 2016.

Dr. Minde was one of the early members of the Division of Child and Adolescent Psychiatry at McGill University and in that role, helped establish it as one of the first and leading Child Psychiatry Departments in Canada and North America.

He was a pioneer in many ways. Early on he developed Community Psychiatry in Point St Charles and Little Burgundy. He also spent two sabbatical years in Africa, one in Uganda and another in South Africa, promoting and teaching Child Psychiatry in these countries. He was also instrumental in starting a program supporting grandmothers whose children died of AIDS and who were left caring for their orphaned grandchildren. The latter program is only one of three in Africa funded by the Stephen Lewis Foundation.

Dr. Minde also developed and researched Infant Psychiatry at the University of Toronto and later became head of Child Psychiatry at Queens University in Kingston Ontario. Dr. Minde finally returned to head the Child Psychiatry Department at McGill, where he also developed the Anxiety team and Cognitive Behaviour Therapy Interventions for young children and their parents.

His pioneering spirit never left him and in recent years he was involved in epigenetic research with Dr. Michael Meaney and Dr. Ashley Wazana.

Dr. Minde has been an inspirational teacher, mentor and friend to many in the Department of Psychiatry and will be greatly missed by his many colleagues, students, patients and friends.

Our deepest sympathies go out to his family and friends at this time.

A memorial celebration of his life is planned for the afternoon of August 29th, 2016. More details to follow.

July 11, 2016