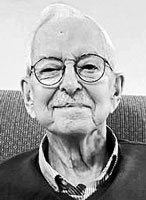 It is with great sadness that we inform you that our dear colleague and friend Dr. Ronald Bayne, the pioneer of care for older persons and geriatric medicine in Canada, died on February 26 at the age of 97.

Ronald Bayne graduated from McGill's medical school in 1947. His father, Dr. Henry Douglas Bayne, was also a McGill medicine graduate. Ronald interned at the Royal Victoria Hospital and then, in 1950, went to Boston for further training at the New England Medical Centre. From 1951 to 1955, he trained at the West Middlesex Hospital in England. It was there that he met and worked with Dr. Marjory Warren who is considered to be the pioneer of British geriatrics and the mother of the specialty of geriatric medicine at a time when poor dependant elderly persons were simply left with little or no care in "workhouses."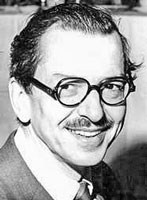 In 1955, he returned to Quebec, where he began his practice as a GP in Sherbrooke.  In 1959, he moved to Montreal to become Chief of Medicine at Ste. Anne's Hospital for veterans. Ronald joined McGill's Faculty of Medicine (now the Faculty of Medicine and Health Sciences) as a lecturer in psychiatry under Dr. Travis Duncey. In 1970, he joined Faculty of Health Sciences at McMaster University. He was President of the Canadian Association on Gerontology from 1983 to 1987.

Ronald worked with a colleague in Sociology at McGill, Joseph Lella, and published a monograph on patient-directed care, published by Wilfred Laurier Press in 1986. We extend our sincere condolences to Ronald's family, including his nephew, Dr Richard Menzies, who is Professor of Medicine here at McGill.

Globe and Mail obituary
Marc 24 2021