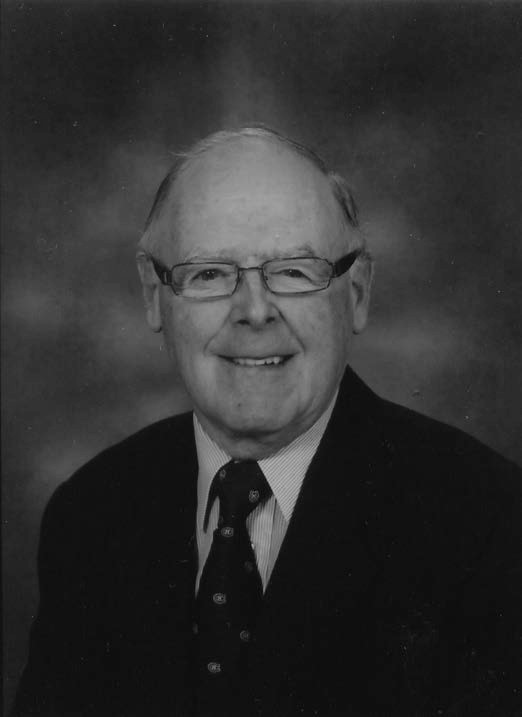 By Dr. Robert Koenekoop, Professor of Paediatric Surgery, Human Genetics and Ophthalmology

Dr. John Little passed away on Sunday June 10, 2018. He leaves behind a rich legacy of academic accomplishments, grateful students, happy patients and profound memories, in addition to his five loving children and wife, Maureen.

John was born in Halifax, Nova Scotia in 1938 into an Irish family with many children, a year before WWII broke out in Europe. He moved to Montreal and graduated from Loyola High School and College and crossed paths with Dr. Robert Polomeno, who would become his life-long colleague at McGill University and The Montreal Children's Hospital.

John was a McGill Medical Graduate and became his class's life-long class president, meeting yearly to keep in touch and organize donations for their alma mater. After a McGill Ophthalmology residency, he flew south to the Sunshine State and studied, researched and worked at the University of Florida in Gainesville. He worked with well-known doctors Herb Kaufman (Cornea) and Flynn (Retina). When he asked Dr. Kaufman what work he would be doing in his new assignment in Florida, Herb answered, "why don't you take on the entire subject of Paediatric ophthalmology and teach and develop this program."  John did exactly that and became an essentially self-taught paediatric ophthalmologist and self-taught paediatric retinal surgeon.

After three and a half years in the sun, John returned north to Montreal and McGill and became fulltime staff as a retinal surgeon at the MGH and paediatric ophthalmologist at the Montreal Children's Hospital, the MCH. The MCH, which was originally called the Children's Memorial Hospital and had opened in 1904 as the first paediatric hospital in Quebec, became his main place of work.

After Professors Adams, McKinna, and Kirkham, John became the fourth director of Paediatric Ophthalmology at the MCH from 1975 to 1997, under the Department of Surgery at the time. Under his leadership, the department grew tremendously. There was clinical excellence, first-rate teaching and a growing research program, focusing on electrophysiology of the retina and its optic pathways. In these early 70's John was the first paediatric ophthalmologist and first paediatric retinal surgeon in Quebec. John worked with Drs. Michael Flanders, Robert Polomeno, Ted Connolly, Jack Wise, Duncan Anderson, Bruce Ramsey, Christa Staudenmaier, David Young and Pierre Lachapelle, and became chief of the department.

John became very interested and concerned about a blinding eye condition for premature babies, called retrolental fibroplasia (RLF), now called retinopathy of prematurity (ROP). He spent many nights in the neonatal intensive care unit, documenting, studying and treating this terrible blinding disease. At this time in his career, he was working 60-80 hours per week at the MCH.

During a rare break from work, while skiing in Colorado, John met Dr. Patrick O'Malley, the inventor of the Ocutome. In one swoop John improved his skiing and Paediatric cataracts, by bringing the first Ocutome to Canada, Quebec and McGill. John then performed the first congenital cataract surgeries by Ocutome in Quebec. John was an outstanding surgeon, an innovator, never afraid to try something new.

Ice hockey played a huge role in John's life, as much as congenital cataracts and paediatric vision and amblyopia. John was the most prominent ophthalmologist for the Montreal Canadiens hockey team in the NHL. He was an enthusiastic and competitive player for the WI league. Also, he was a long-time president of the Pointe Claire Old Timers League.

John was a true Irishman and prominent Canadian, and became the president of the St. Patrick committee and Irish Society. His esteemed colleague Dr. Leon Solomon said to me, "John Little is an ophthalmologist's ophthalmologist."

His esteemed colleague Dr. Michael Flanders wrote, "John Little joined the MGH and MCH ophthalmology staff in the early 1970's. John had multiple talents, extensive knowledge and impeccable judgement. He was truly the "master of all trades." John pioneered the early days of treatments for retinoblastoma, ROP, paediatric cataract surgery, strabismus and retina surgery. It was during his long tenure as chief of Paediatric Ophthalmology at the MCH, that we witnessed a golden period of teaching, clinical activities and research. His collaboration with our colleagues at Hôpital Ste-Justine and across Canada created for us a lasting friendship and exchange of ideas with our Université de Montréal and ophthalmology community counterparts. It was during our trips to the Arctic communities that I really got to know John as an outstanding doctor and a good friend."

June 13, 2018