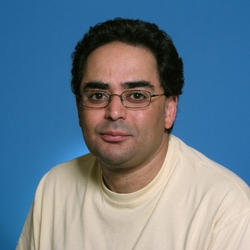 Source: Department of Psychiatry

It is with a heavy heart that we announce the passing of our esteemed colleague and friend Dr. Giamal Luheshi. Giamal passed away peacefully on Wednesday, November 25, after a courageous battle with cancer.

Giamal joined our Department in 2000, where he led a productive and accomplished career in neuroscience research. He had a laboratory at the Douglas Institute where he investigated the neuroinflammatory basis of mental illness using animal models. He was particularly interested in the role of cytokines and leptin on behaviour, and more recently was involved in a series of projects trying to understand the relationship between the microbiome and behaviour. He was promoted to Full Professor in 2012, and since June 2019 was the Leader of the Basic Neuroscience Division of the Douglas Institute.

He was an outstanding scholar, a productive researcher, a creative educator, an excellent colleague, and friend to many of us. He will be greatly missed.

Our thoughts are with his wife and children during this difficult time.

Memorial service details will be shared as they become available.

December 3 2020