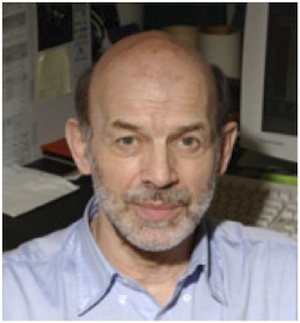 It is with tremendous sadness that we announce the passing of Dr. Ernst Meyer. Ernst passed away on February 5, 2010 after a battle with cancer. He leaves behind his daughter Stéphanie (Matthias), granddaughter Antonia, his companion Laeticia and her daughter Chaste, his ex-wife Mira, sister Marie-Anne, brothers Uli and Puch along with many friends and colleagues.
Ernst, a native of Switzerland, came to The Neuro in 1972 after completing a M.A.Sc. in Physical Engineering at the Université de Montréal. After completing his Ph.D. (1980) in Neurology and Neurosurgery he was appointed Assistant Professor at McGill University. Ernst was integral in developing the world's first operational Positron Emission Tomograph (PET) in 1975. The PET machine revolutionized neuroscience research and led to major advances in research and clinical applications. His research later involved both PET and functional MRI and examined the relation between cerebral blood flow and metabolism under normal and pathological conditions. He also worked to improve techniques for measuring cerebral blood flow and volume in healthy subjects and patients undergoing neurosurgery.
Dr. Meyer published widely from papers to books, and presented his research at numerous international symposiums. He was a past Killam Scholar of the MNI and a Fellow of the Canadian College of Physicists in Medicine.
Ernst was a passionate musician who shared his love for music generously with The Neuro community and beyond. Ernst and The Blue Monkey Project were favorites at the Annual Spring Fling and Ernst never hesitated when asked to play the piano for a Neuro reception. He was a warm and generous man who will be sadly missed.