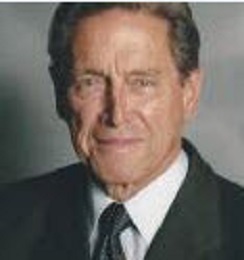 It is with great sadness that we inform the community of the passing of  Dr. Carroll Laurin, who passed away peacefully on July 24, 2015 at the Montreal General Hospital. Born in Hull on August 13, 1928, he leaves his beloved wife and best friend Madeleine Loranger, his daughter Manon, his sons Carroll (Alison Smith), Pierre (Gisèle Molgat), Benoit (Marie-Pascale Lalonde), his eleven grandchildren , Andrée, Julie, Jean-Carroll, Marc-Henri , Claire, Frédéric, Simon, Antoine, Madeleine, Étienne and Marianne and his four great-grandchildren Alexis, Margot, Aurélie and Hugo. He will join his daughter Julie, who died in 1976.

Dr. Laurin was Director of the orthopedic programs in the Faculty of Medicine at McGill University and at the University of Montreal. Part of his legacy will ensure that research is a living part of the training of future orthopedic surgeons in both Universities. He was responsible for the medical aspect of the Montreal Olympic Games in 1976 and was a member of the Medical Section of the Central Committee of the Olympic Games. He was President of the Canadian Orthopedic Association.

He was invested as an Officer of the Order of Canada by the Governor General in 1996.

The Faculty offers its condolences to Dr. Laurin's family and friends.

In lieu of flowers, memorial contributions to the Julie-Laurin Award would be greatly appreciated. This is awarded annually to the most deserving orthopedic resident at each of the universities of Montreal and McGill. The residents are judged by their peers both for their professional and humanitarian attributes and the winner is also chosen by his or her peers. The postal address for the Julie-Laurin Award is as follows: Notary Pierre-Lavoie-In-Trust: 1545 Boulevard Curé Labelle, Laval, Qc, H7V 2W4