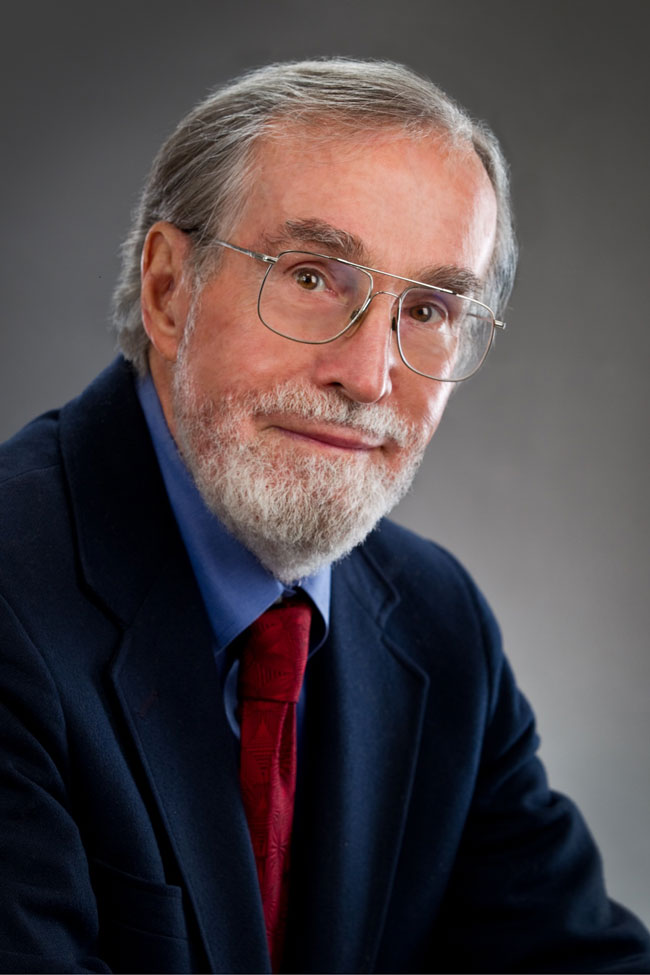 Dr. E. Fuller Torrey, a graduate of McGill's Faculty of Medicine, is a research psychiatrist specializing in schizophrenia and bipolar disorder (also known as manic-depressive illness). He is founder of the Treatment Advocacy Center in Arlington, Virginia and executive director of the Stanley Medical Research Institute in Chevy Chase, Maryland, which supports research on schizophrenia and bipolar disorder. He is also a professor of psychiatry at the Uniformed Services University of the Health Sciences in Bethesda, Maryland.
A frequent guest expert on national radio and television in the United States, Dr. Torrey has written innumerable guest opinions for national and regional newspapers and magazines as well as authoring 20 books and more than 200 lay and professional papers. He received two Commendation Medals from the U.S. Public Health Service, a 1984 Special Families Award from the National Alliance on Mental Illness (NAMI), a 1991 National Caring Award, a research award from the International Congress of Schizophrenia, a humanitarian award from NARSAD, and a 2005 tribute included in NAMI's 25th Anniversary Celebratory Donor Wall.
On Nov. 4, Dr. Torrey will be delivering the 38th annual Osler Lecture at 6 p.m. in the Charles F. Martin Amphitheatre in the McIntyre Medical Building. Dr. Torrey sat down with us to answer a few questions in advance of his talk, titled "The Strangest Disease: The Peculiar Past but Hopeful Future of Schizophrenia." 
Tell us about your time at McGill.

I received an excellent medical education at McGill, better than I would have received at most US medical schools at that time. I especially appreciated the quality of my education during the three years when I practiced general medicine, two years in Ethiopia and one year at a remote village in Alaska.

What prompted you to become a psychiatrist?
I became a psychiatrist because the brain looked (and still looks) like the last frontier. By comparison, the heart and liver seemed to be well explored and a bit boring. The fact that my sister had schizophrenia also influenced me.

You founded the Treatment Advocacy Center (TAC) in Virginia. Why did you establish the Center and what is its objective?
I founded the TAC in 1998 because individuals with severe mental illnesses were receiving very poor care and increasingly ending up homeless, incarcerated or dead. A major reason for this was that state laws governing psychiatric commitment and treatment had been changed in the 1970s and 1980s by well-meaning but misguided civil liberties advocates. TAC's primary mission is to change those laws so that people can be treated before they hurt themselves or others.

If there were one thing you could change about modern psychiatry, what would it be?
For-profit managed care companies are in charge of public psychiatric services in the majority of states. They make money by treating the easy patients and ignoring the severely mentally ill, and thus more expensive to treat, patients. I would prohibit for-profit companies from public psychiatry. As William Osler said regarding the medical profession, "you are in this profession as a calling, not a business."

Your Osler Lecture is about schizophrenia. What separates schizophrenia from other psychiatric disorders as a topic of discussion?
Among all psychiatric disorders, schizophrenia stands alone. It is the most tragic, enigmatic, frustrating, challenging, fascinating, difficult, and yet rewarding psychiatric condition with which to work. I feel very fortunate to have spent my career working with those afflicted and on its research.

 The 38th annual Osler Lecture will take place at 6 p.m. on Nov. 4. Get more information.