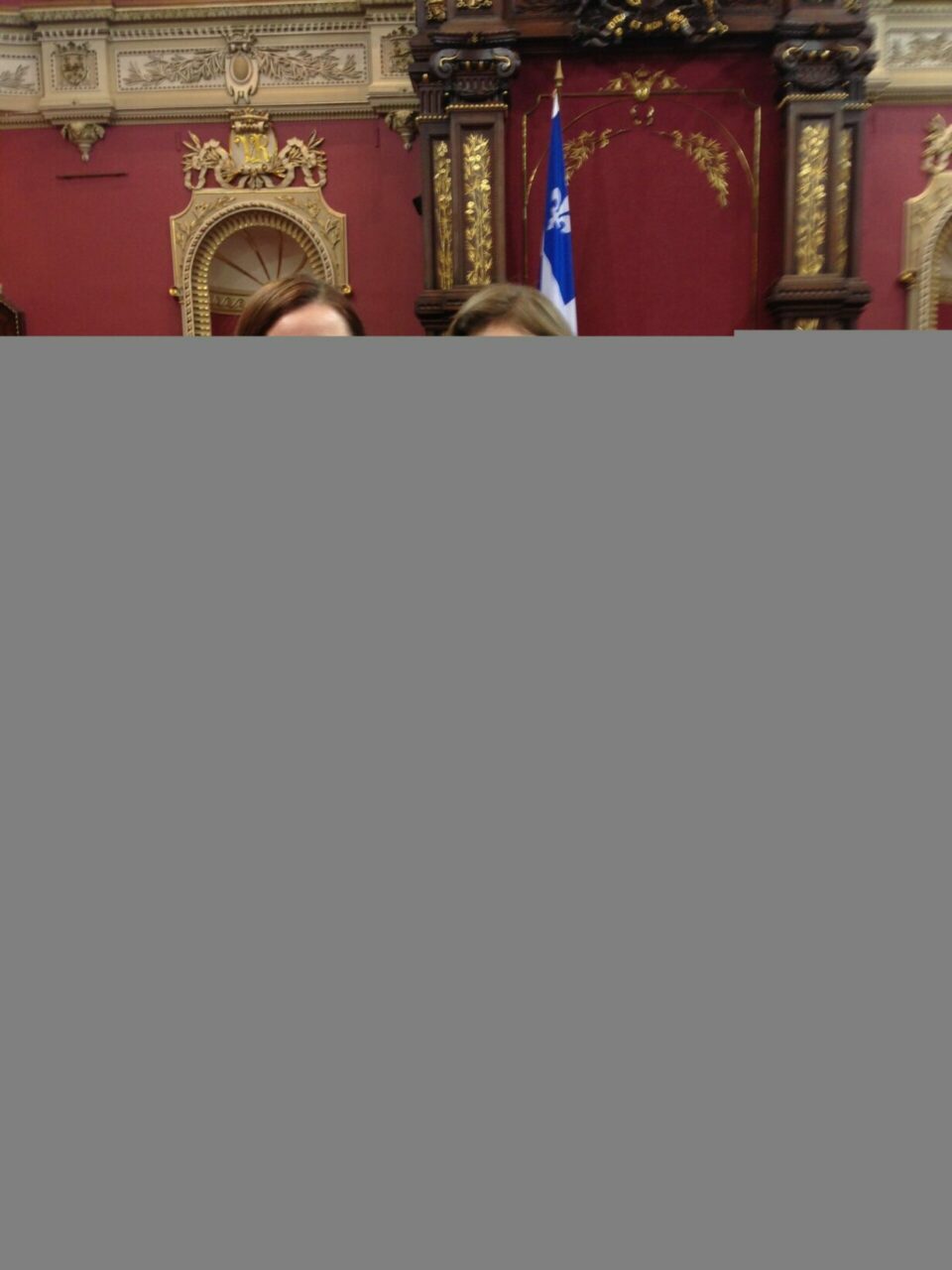 IFMSA-Québec was presented with the Hommage Bénévolat Québec prize by the Secrétariat à l'action communautaire autonome et aux initiatives sociales du Ministère de l'Emploi et des Affaires Sociales du gouvernement du Québec in the National Assembly on April 9. President Claudel P. Desrosiers and Camille Marcoux, national coordinator for the committee on sexual health, were on hand to proudly receive the award on behalf of IFMSA- Québec.

The award is one of the highest governmental honours with respect to volunteerism, which recognizes not-for-profit organizations like IFMSA-Québec that have developed strategies and innovative means to support their volunteers.

As IFMSA-Québec represents the whole of medical students in Quebec, there are many McGill representatives active within the organization, including first year medical student Laurent Darveau, who sitts on the executive council as the Vice-President of External Affairs. Two other first year students, Kelly Lau and Alexandre Ferland serve as coordinators for the human rights committee and organized the first national conference on the health of refugees that was held on March 22nd. Many other McGill students are also active in the organization.

Click here
to read the press release from IFMSA-Québec (in French).
April 11, 2014