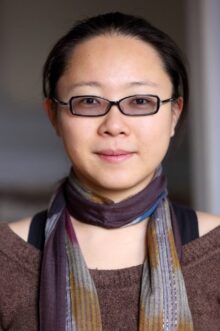 By Matthew Brett
Dr. Ning-Zi Sun is an Associate Member of McGill University's Institute of Health Sciences Education (IHSE), General Internist and Assistant Professor in the Department of Medicine.

Program Director of the McGill Core Internal Medicine Residency Program, Dr. Sun is also Director of the Scholarship in Medical and Health Sciences Education Elective Program offered through the Institute. Ultimately, Dr. Sun can thank her parents and an early mentor for her journey to medical education.

"I never wanted to do medicine," Dr. Sun says of her early medical education. "My parents wanted me to do it, so I did it. I was so miserable until I learned to like medicine, but even then, I felt that something was missing in my life. And then I met Linda Snell."

Dr. Linda Snell
is a Faculty Member at the Institute and Senior Clinician Educator at the Royal College of Physicians and Surgeons of Canada. She also happens to be Dr. Sun's inspiration for exploring the world of medical education.
Dr. Sun's first research project was to look at whether observership experiences can help non-medical undergraduate students gain a better appreciation of medicine as a career choice.

"I completely screwed it up," Dr. Sun says bluntly. "But it gave me a taste of what medical education research is and I liked it."

Dr. Sun went on to obtain her Master's Degree in Health Professions Education at the University of Maastricht.

Code blue: shift to curriculum development
A code blue is an emergency situation where a patient is in cardiopulmonary arrest or otherwise at risk of dying without immediate medical intervention.

During her second year of residency, Dr. Sun felt that residents (including herself) were not well-trained in running code blues, so she and a team created a high-fidelity training session from scratch.

This required the convening of content experts, writing cases, discussing logistics and programing, all culminating in a pilot project.

"I see myself as a problem-solver," Dr. Sun says.

This practical orientation set the course for all of Dr. Sun's subsequent medical education work: addressing real-world problems in clinical settings through educational interventions.

"Residents loved it," Dr. Sun said of the code blue training session. She and a team continued to work on this initiative and now have 11 cases to draw from, offering the session to all residents every academic year. "I was very happy to have started that."

This experience, while serving as Chief Medical Resident, was also a crash-course in curricular design principles and the politics around educational leadership and implementation.

A practical bent: blending research and practice
Unlike many in the medical and health sciences education field, Dr. Sun does not have a specific or narrow research program. She follows her nose based on experience and real-world problems that she sees.

"I don't have a big research agenda or focus," Dr. Sun said. "I research what I do."

This blend of research and practice includes studying duty hour reform, the resulting shiftwork and its impacts on professionalism and patient care ownership and, more recently, implementing a flipped-classroom approach across the Core Internal Medicine Residency curricula.

"When I started to propose a flipped classroom approach, people were not convinced," Dr. Sun notes. "Many were very skeptical."

With her standard determination, Dr. Sun pushed forward on a flipped classroom approach with limited administrative support.

"Eventually, we had our first flipped classroom and the level of support from residents was high," she notes.

She now has administrative support for this flipped classroom rollout and an online lecture bank of over 140 topics. Residents themselves develop cases for many of these lectures, giving them applied experience in curricular development, working with faculty and the ability to share their work.

"If I see a problem, I'll fix the problem," Dr. Sun says of her approach to medical practice and medical education.

This approach continues to serve her, her patients and learners well.

October 28 2020